.
Black Sheep Pictures
---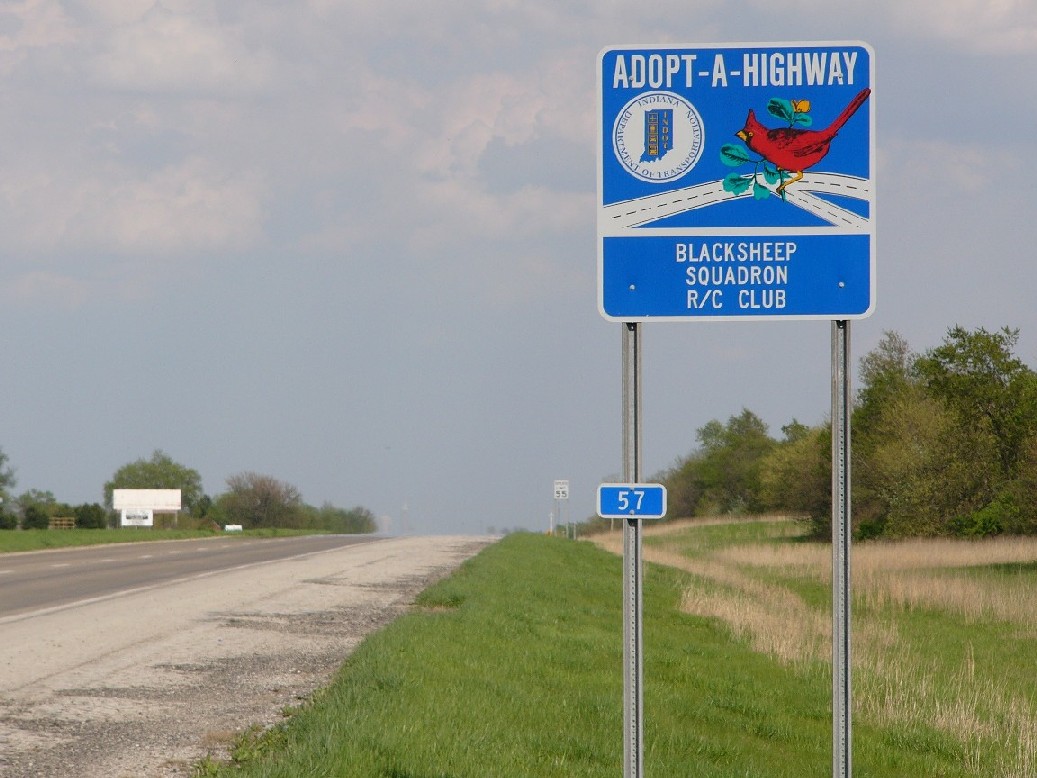 Blacksheep community project, our two miles of Hiway 36, mile marker 57 to 59.
---
Click on the thumbnails for a larger view.

2022 NMAD to support Hoosiers Veterans Assistance Foundation was a sucess, great weather, great crowd, great food! More details later.
---
Our annual Independance Day cookout and evening fly in was held on the 3rd this year. While it was warm, the shade and breeze made for a great evening. We had over 50 people enjoy the cookout, thanks Warren for head grill master duty. And thanks to all who brught a dessert or side dish.
---
2022
---
First weekend of June, if you did not get out and fly, you missed two really nice days!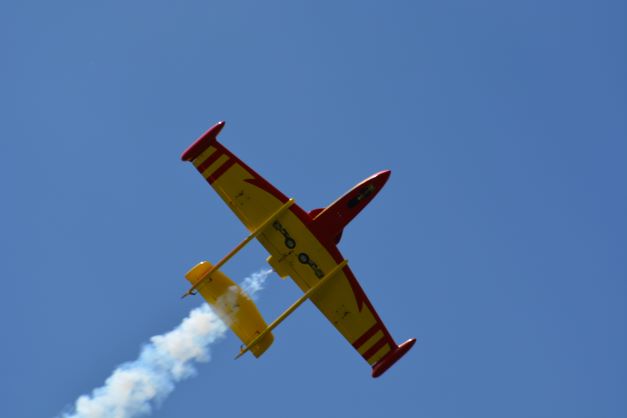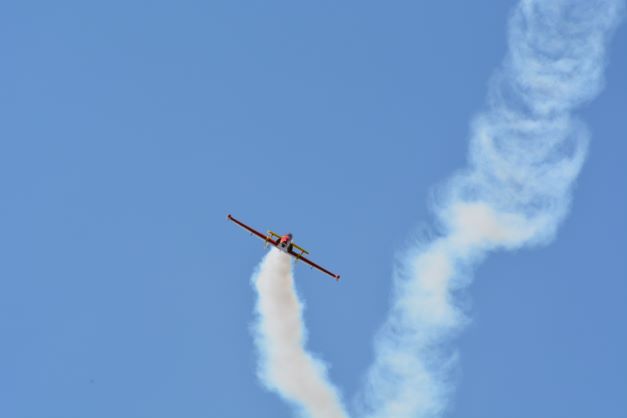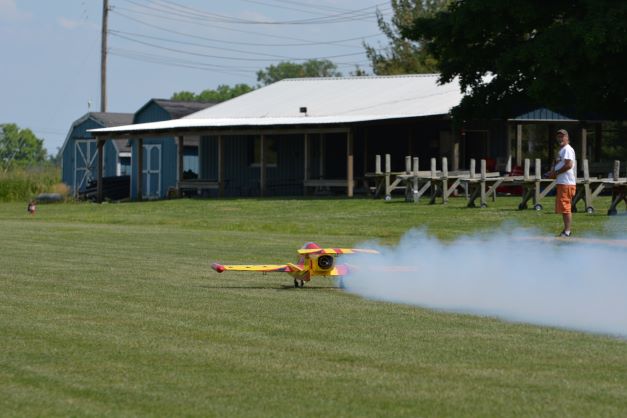 John Killinger flying his KT 120 powered Bommerang Sprint.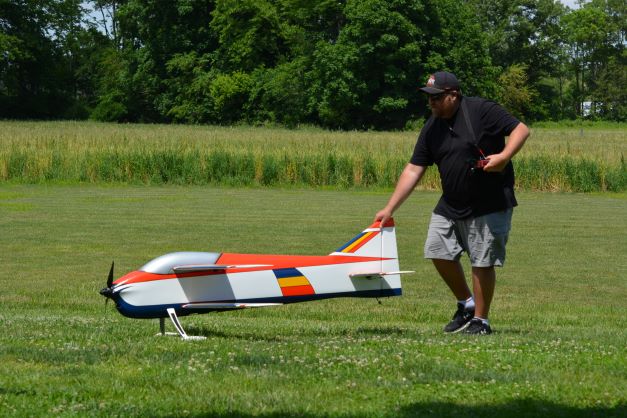 Jon Dieringer after a pattern practice session.
Steve Hoy's 91" Extreme Flight Laser and Rege Hall's 125" Laser.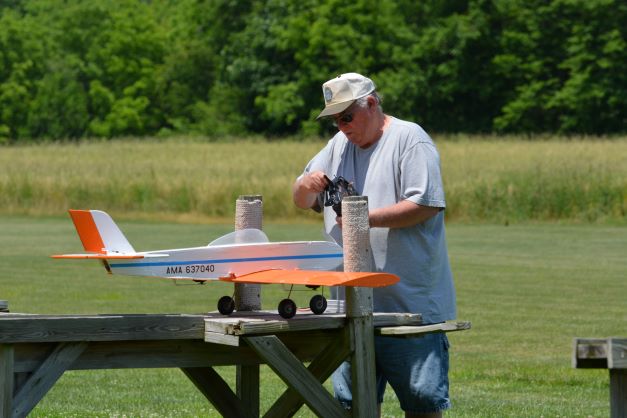 Joe Hartsock with his electric plans built Scorpion sport plane.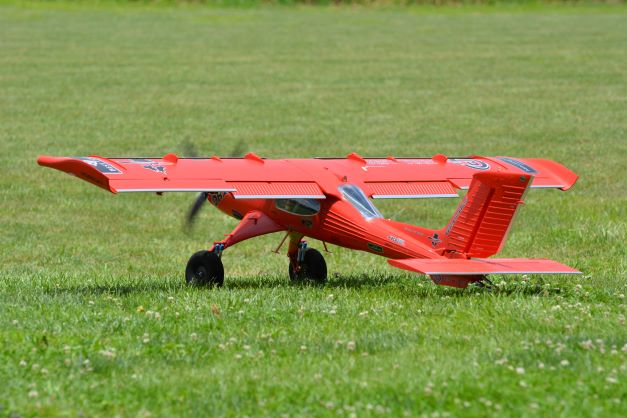 Steve Hoy's Draco.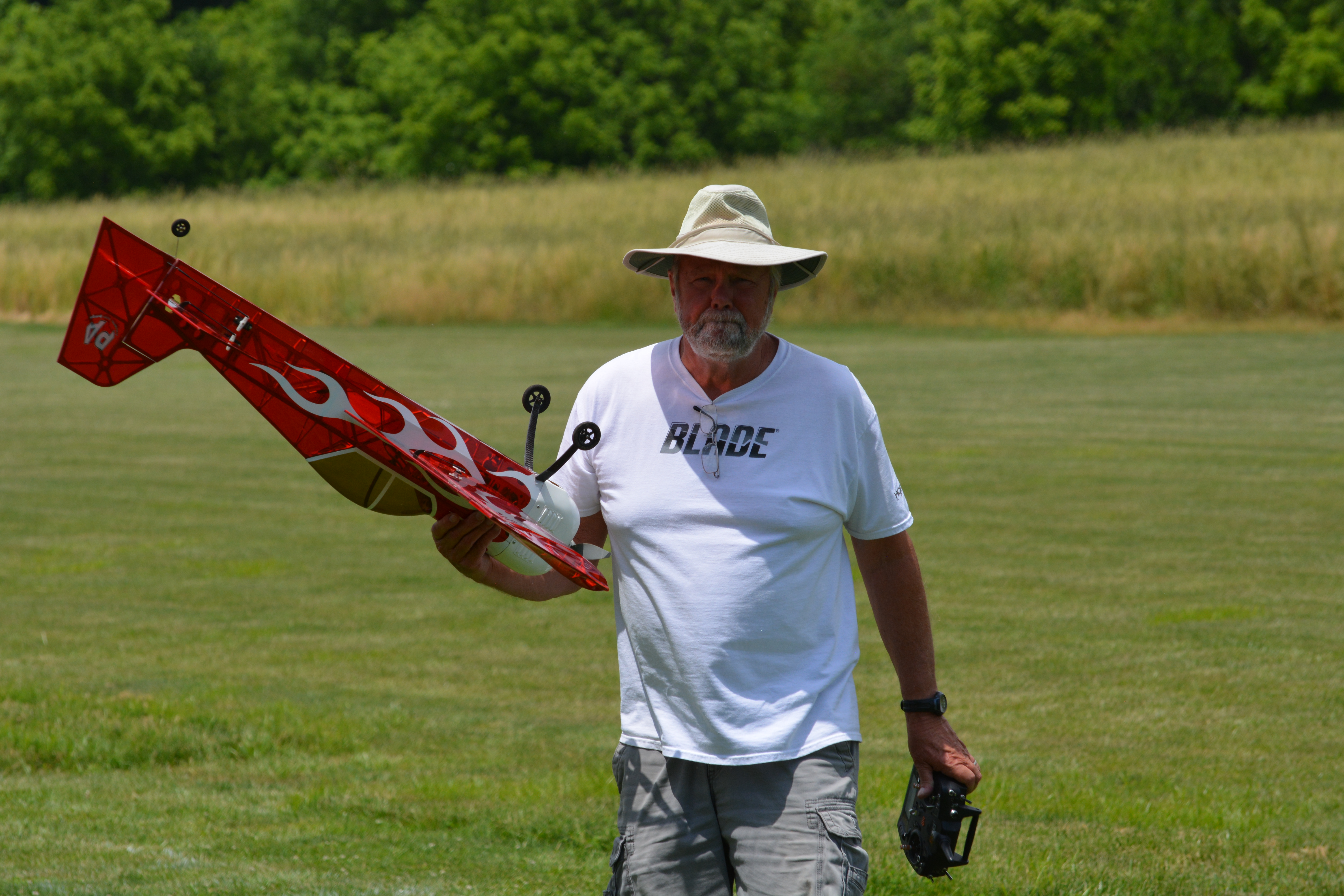 Rick Gilmore with his PA Addiction, great calm wind acrobat.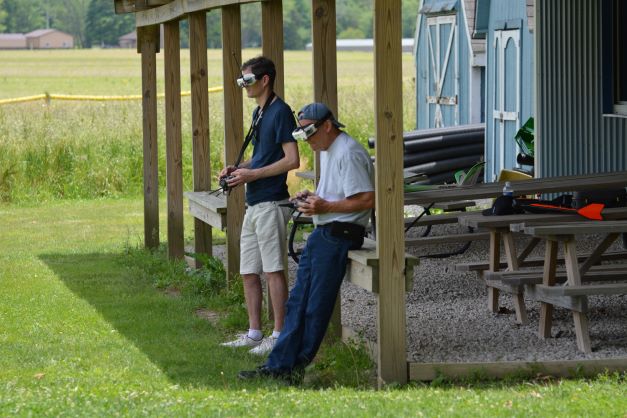 Brian Aimer and Ralph McBee at the FPV station.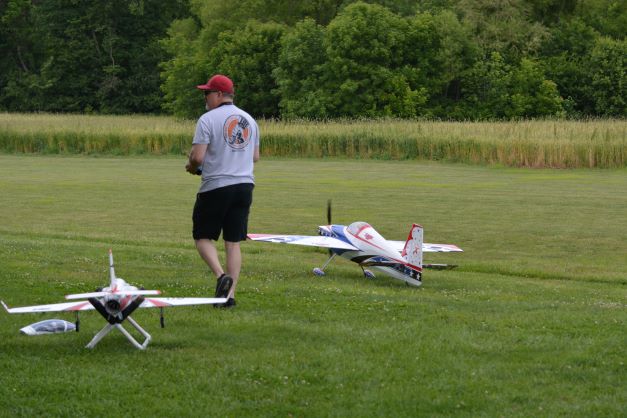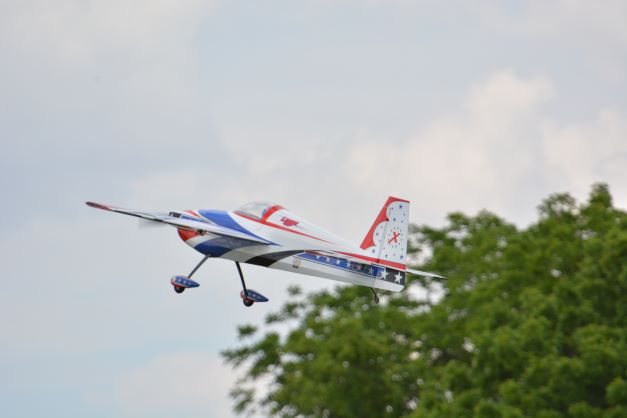 Steve Hoy's electric Extreme Flight 91" Laser 200.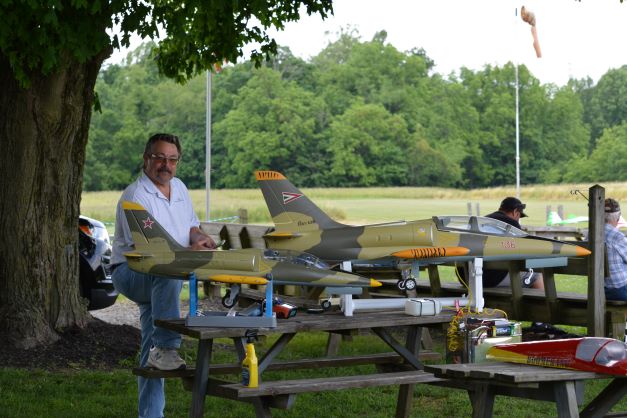 Warren Estep with turbine L-39 and EDF L-39.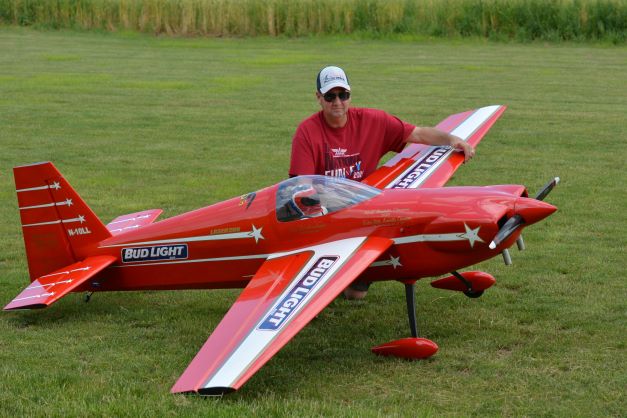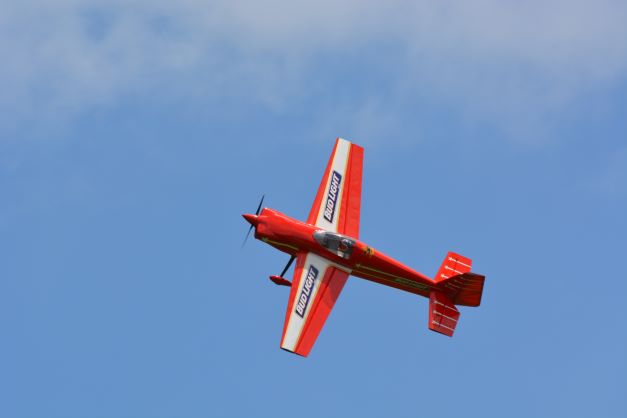 Rege Hall's Extreme Flight 125" Laser 200, DA150 powered (photo by Brian Aimer).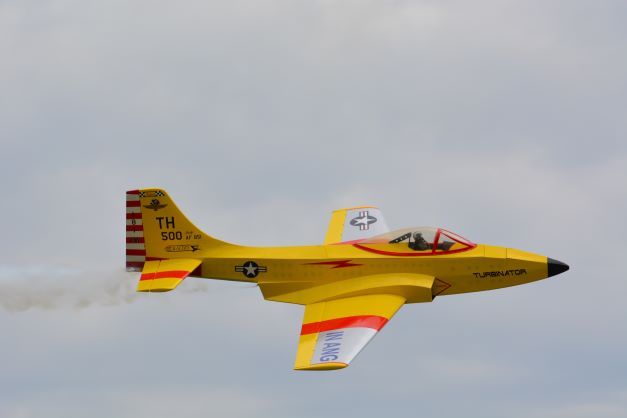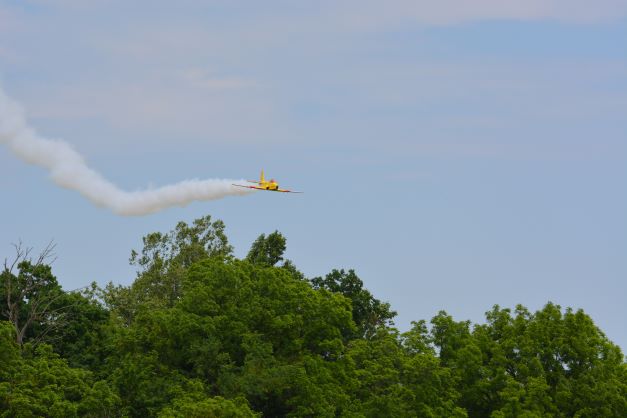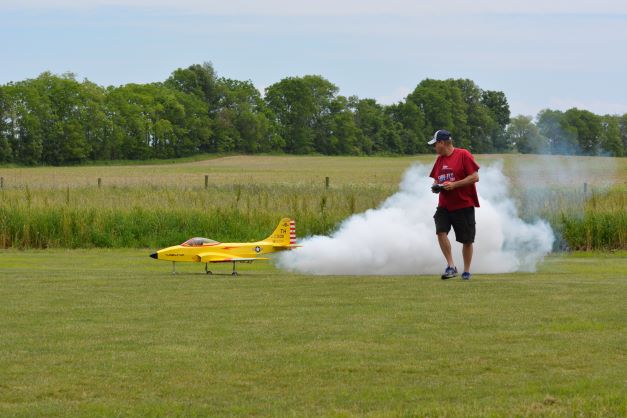 Rege Hall's Turbinator, Swiwin 140 turbine power. (photo by Brian Aimer)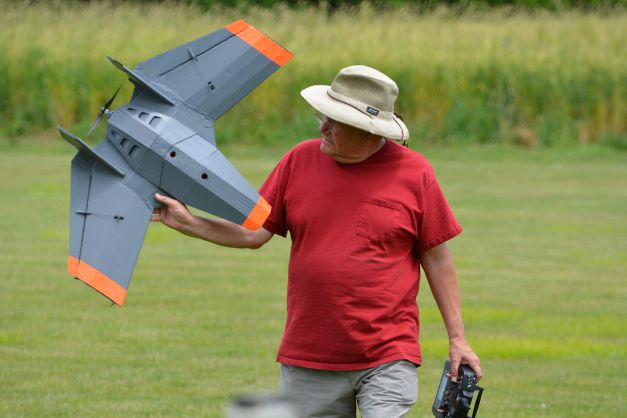 Harold Etling with Flite Test Flerken, looks funny, flies good.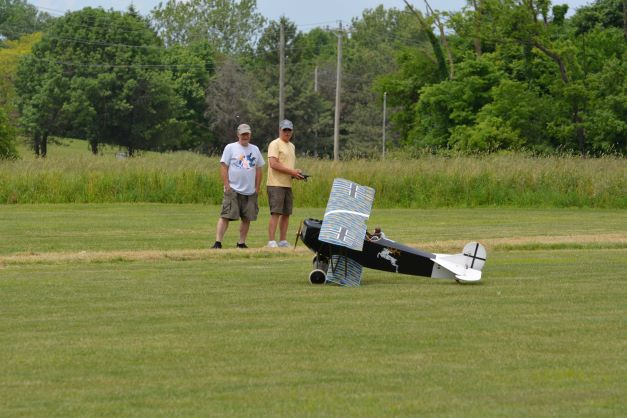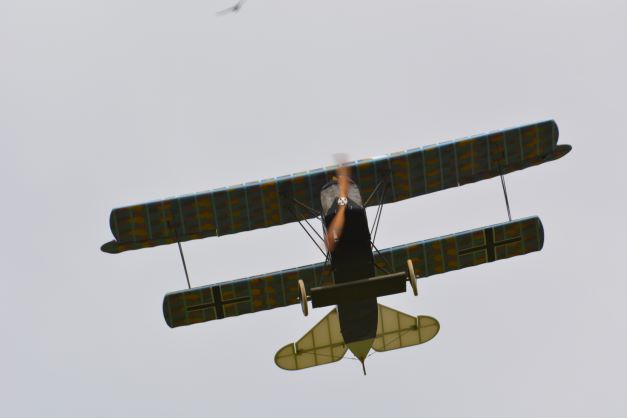 Bryan Baumer's Balsa USA 1/4 scale Fokker DVII, very nice scale features and a scale landing.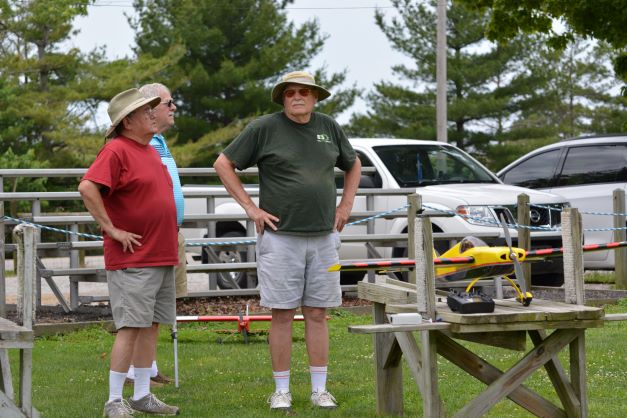 Greg Stanfill's electric Edge 540.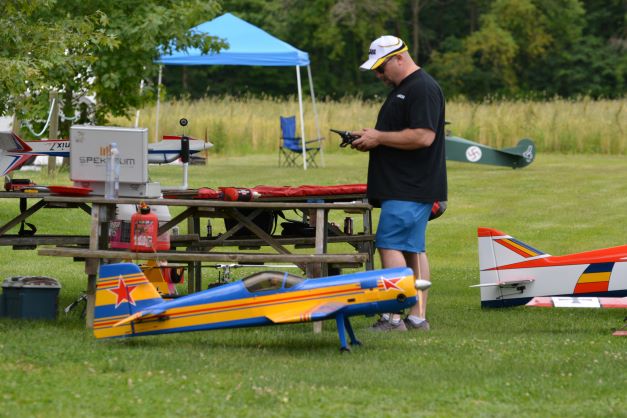 Justin Hartsock getting 30cc Sukhoi 26 ready for a flihgt.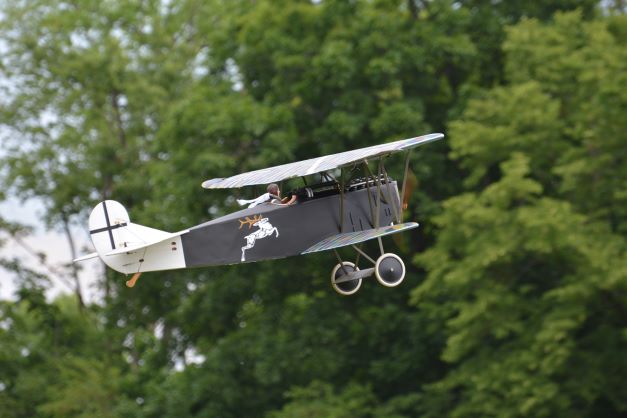 Bryan Baumer's Fokker DVII.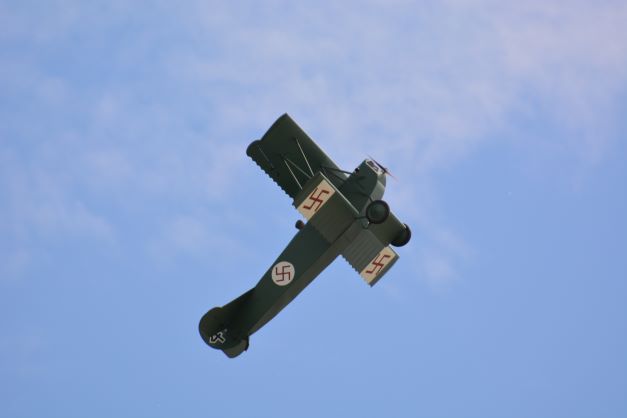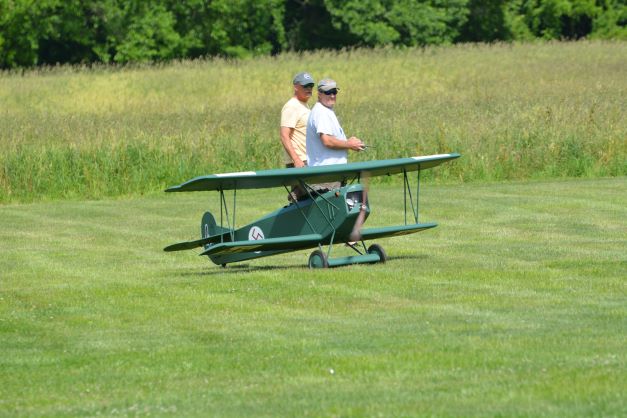 Mika Woodard's 1/3 scale Fokker DVII, DLE 85 power.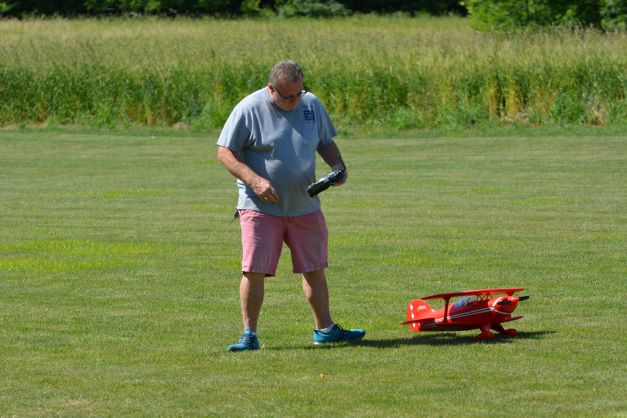 Gary Melkey, E-Flite 800mm Pitts.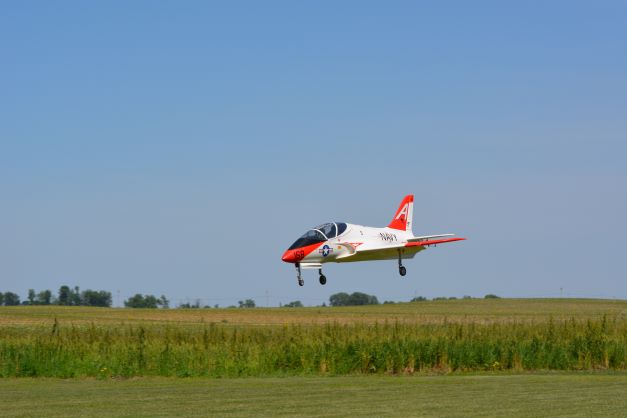 Warren Estep's 80 Swiwin powered HSD Super Viper.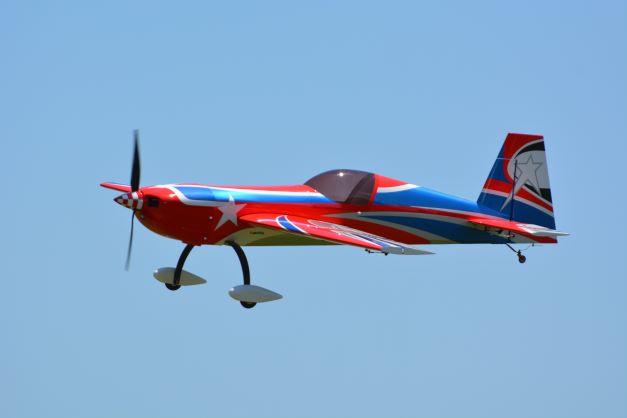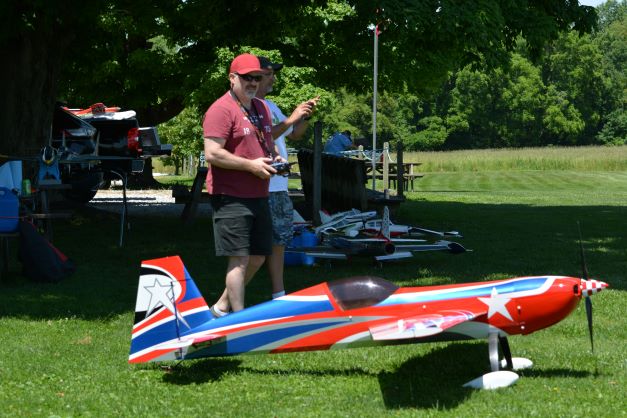 Steve Hoy's 106" Red Wing Extra 330SC.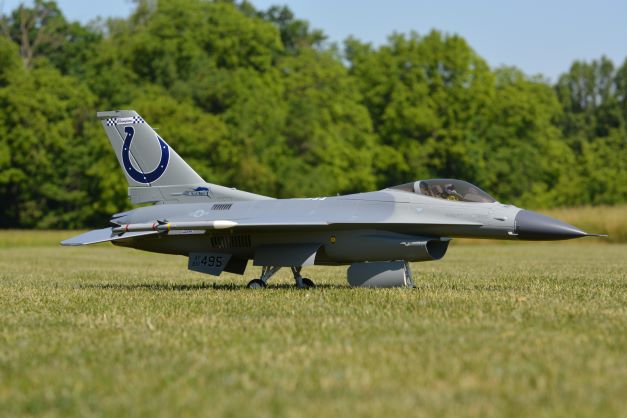 Rege Hall's E-Flite 80mm EDF F-16 in Colts livery from the 2007 Superbowl win.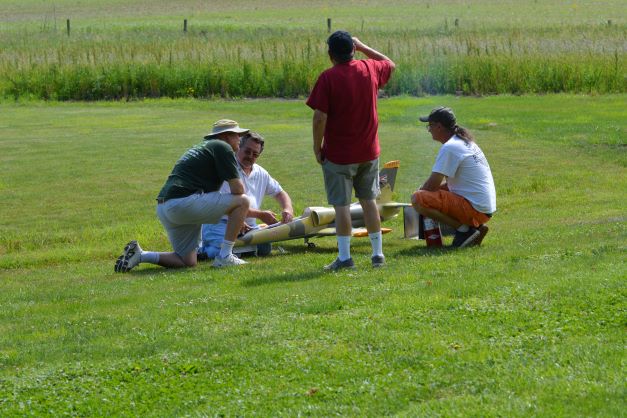 Turbine crew.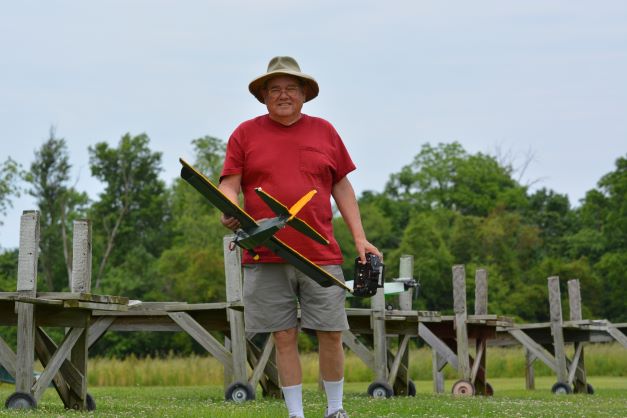 HArold Etling with his Flite Test Scout
---
2022 Memorial Day Warbird warmup. The weather was warm, muggy and windy, cross wind to be exact. We still had a good turnout with lots of flying , visiting and food!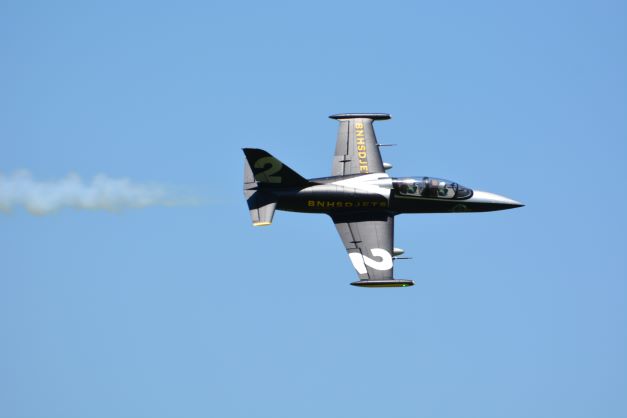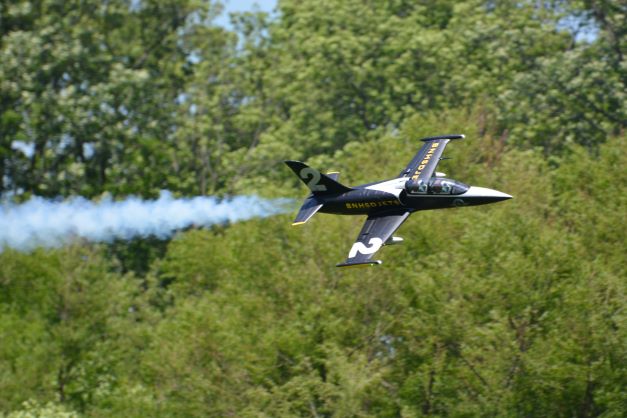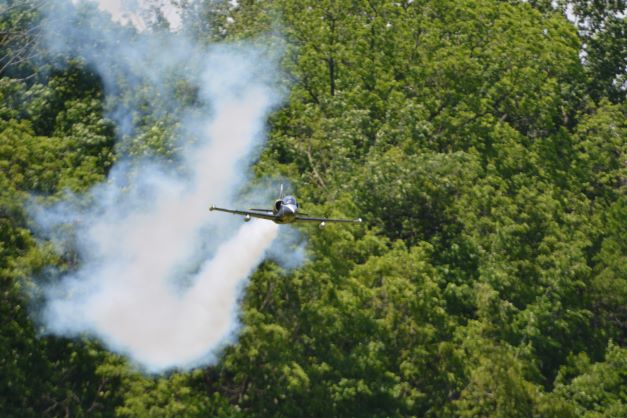 Ryan Jones, welcome back. Flying his HSD L-39 powered by a KT 85.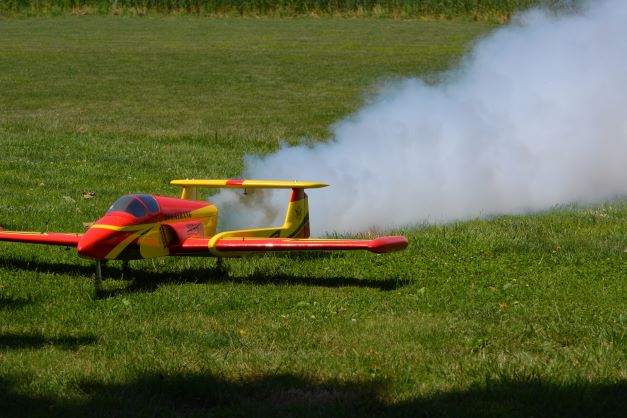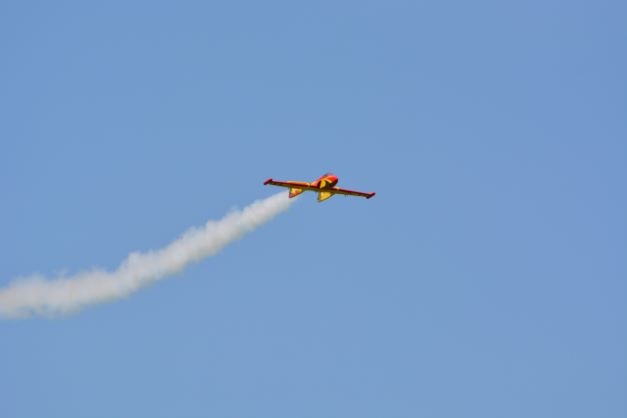 John Killinger's Boomerang Sprint, now with additinoal smoke time.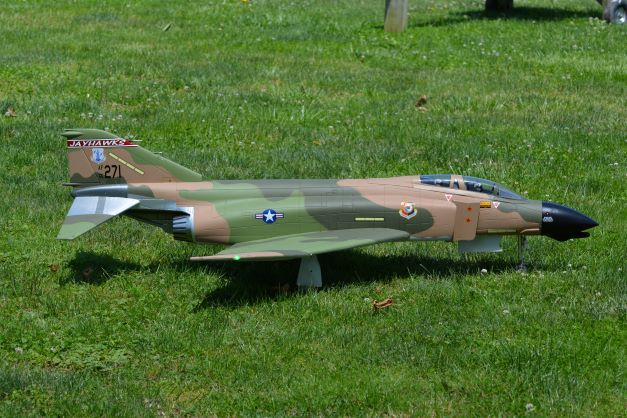 Rege Hall's 8S Free Wing F-4 Phantom EDF.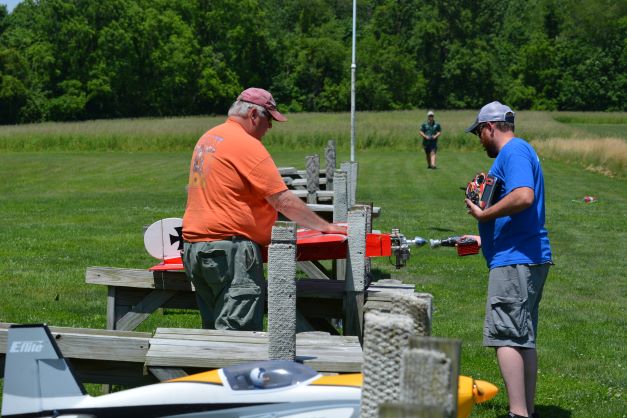 Steve and Kyle Bushman with Steve's Stick.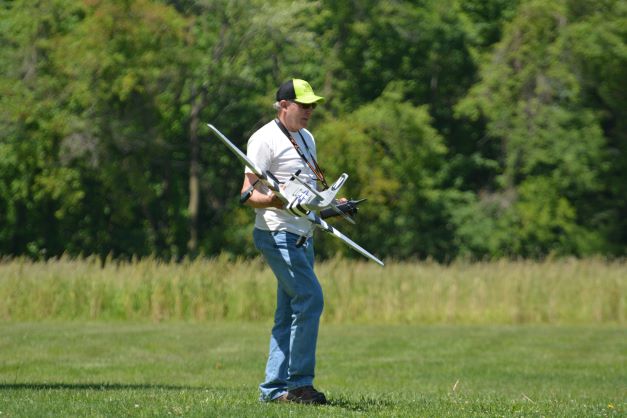 Scott Martin with his E Flite P-51.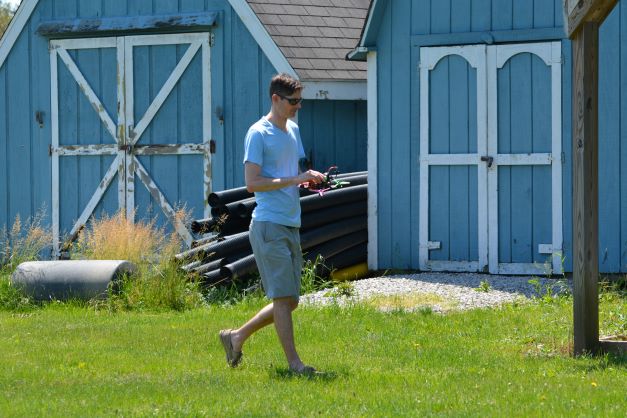 Brian Aimer after a FPV flight.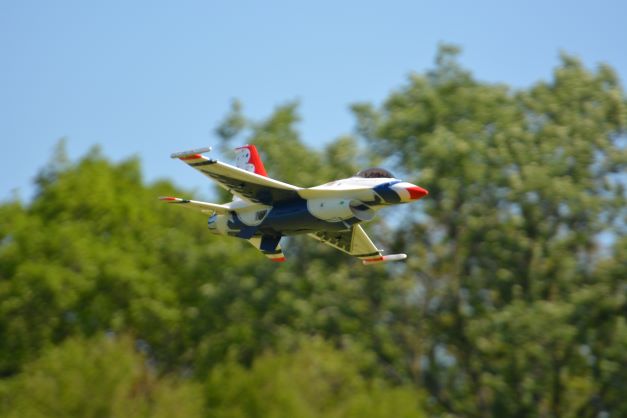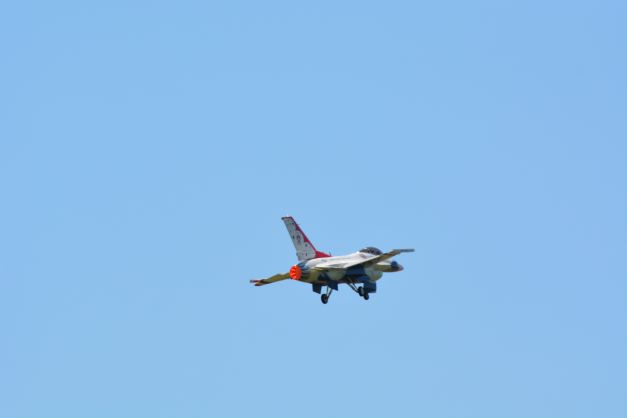 Parker Hall flying his 90mm Free Wing F-16 in Thunderbir livery.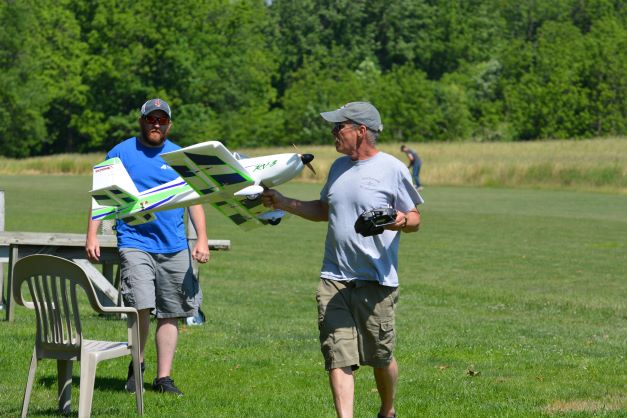 Bryan Baumer wlying Flex Innovations RV8 10E.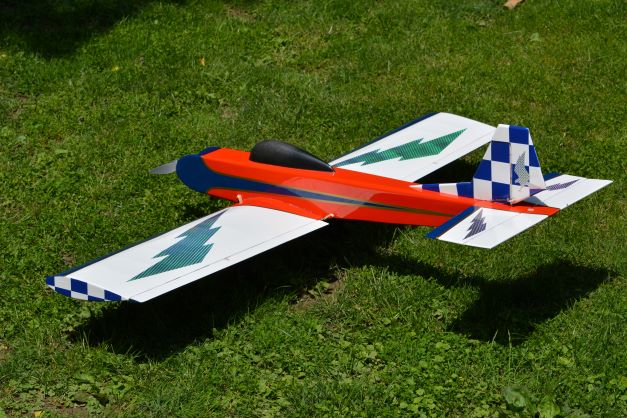 Rege Hall's Hawk 60E.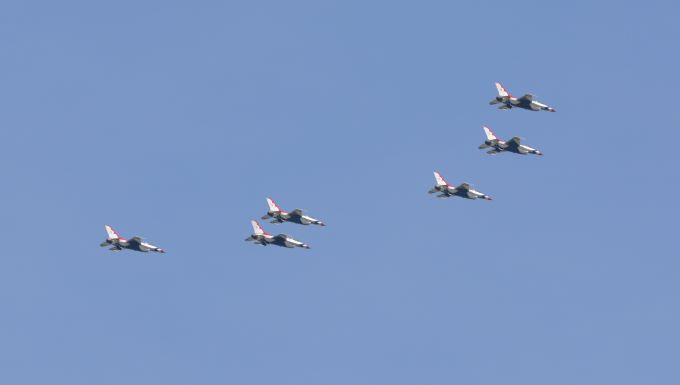 USAF Thunderbirds on the way to the Indy 500!
---
Saturday 14-May-22, a very nice day until a 1.5" downpour in an hour.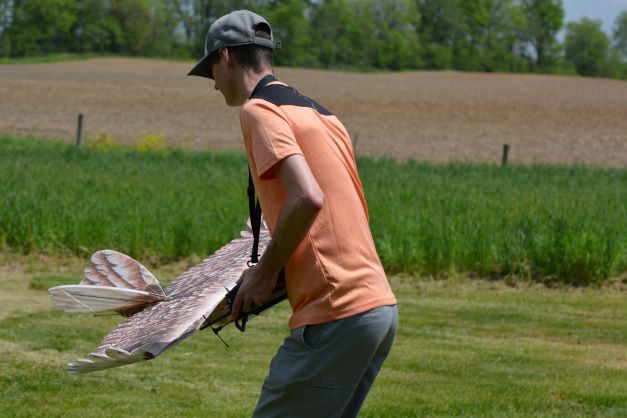 Brian Aimer flying his Bald Eagle.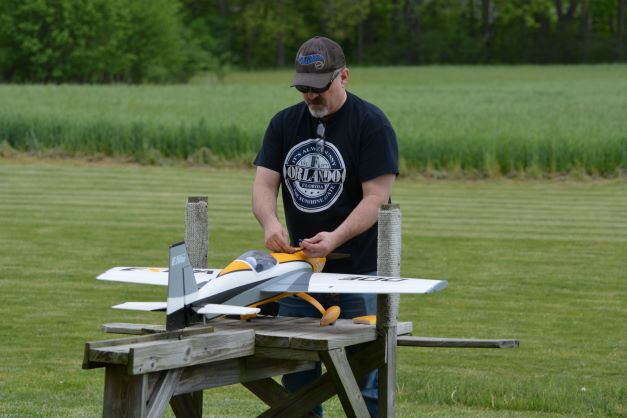 Steve Hoy with his E-Flite Extra 300 4 cell power.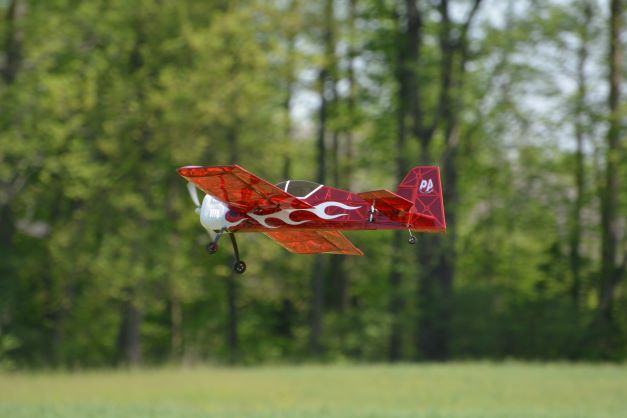 Rick Gilmre's Addiction, great plane on a calm day.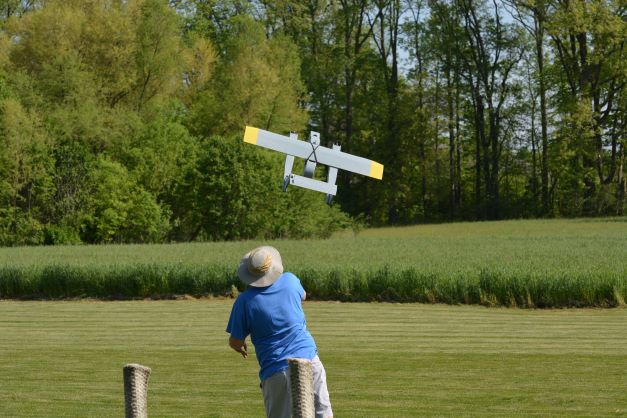 Greg Stanfill launching Harold Etling's Flite Test twin.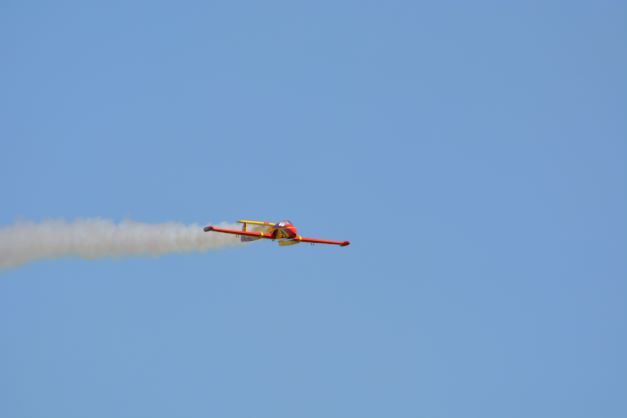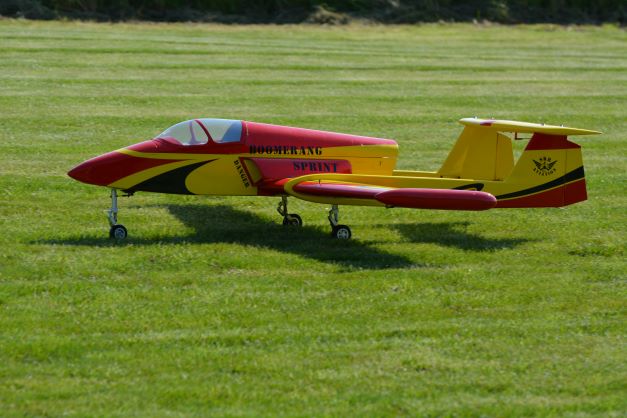 John Killinger's Boomerang R/C Sprint.
Blacksheep at 2022 NEFI (National Electric Fly In) at the International Aeromadleing Center in Muncie, Site 3. Tom Elam, Rick Gilmore, Rege Hall, John Louden and Bryan Paris enjoyed a nice day of flying at Muncie. Sunshine and nice teps, and cross winds as always!
---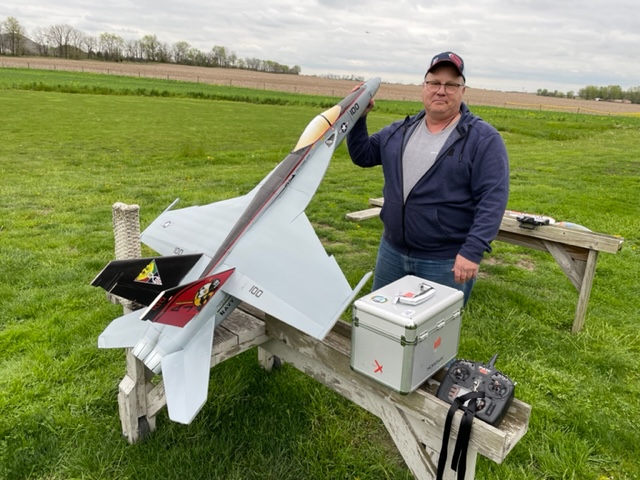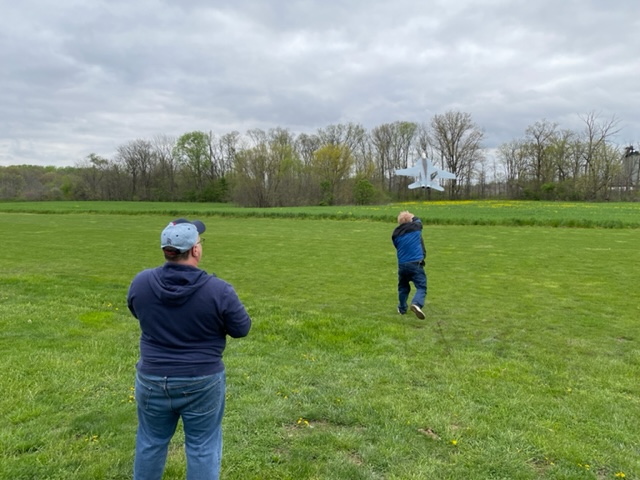 Joe Miller's Flite Test F-18E Super Hornet, twin 70mm EDF's, fllies well.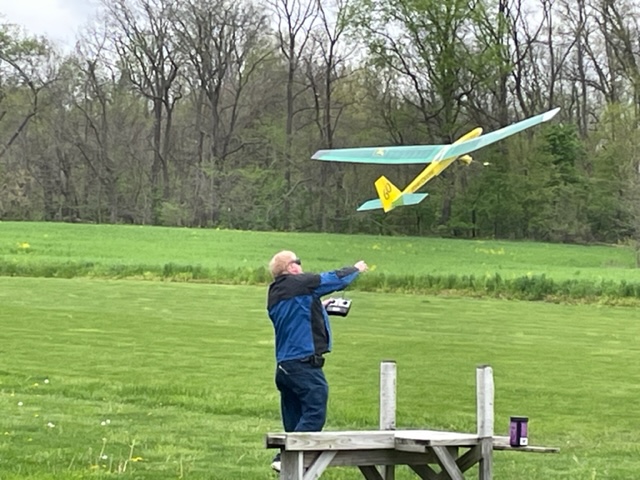 John Lawyer lauching a glider on hi-start.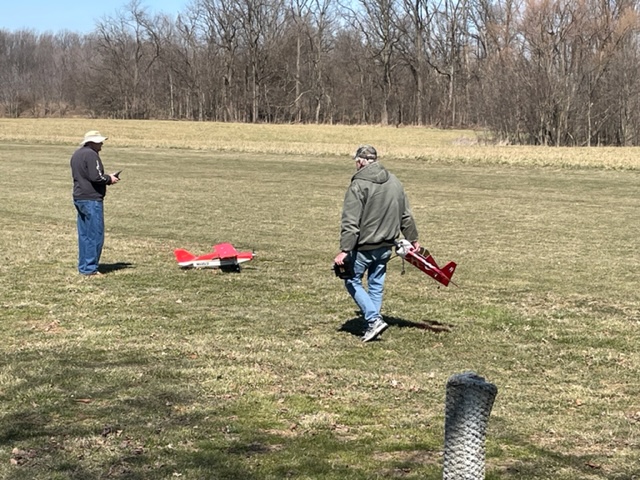 First 70 degree day, a bunch of members flying and one rolling the runway!
---
---