On Saturday October 16th we hosted our 14th annual Warbird Fly In. The weather started out cool, in the upper 40's at sun-up and 15 mph winds from the west - northwest with blue sunny skies. Winds stayed down the runway for the entire event, however, we seen 20-25 mph starting around lunch time. Due to 2" rain on Thursday / Friday, the runway was a little mushy, but still flyable. We had 30 registered pilots, lower than expected most likely due to strong wind and cool temperature forecast.

The weather and field conditions did not stop the flying, we still seen pilots making flights all during the event with everything from WWI aircraft to WWII aircraft to EDF's and turbine powered aircraft. We had a large crowd of spectators and a big lunch crowd. Special thanks goes to John Killinger for serving up the fantastic pulled pork provided by him and Rege Hall. As in our previous warbird fly-ins, we had a pilots raffle and open raffle with many industry companies providing prizes along with the kits donated by the club. Balsa USA, Sullivan Products, Micro Fasteners, Bob Smith industries and RTL fasteners provided various hobby goodies. Nova-Jets donated a PNP T-28 and Bryan Baumer Enterprises donated a Top Flite Elder kit. An anonymous source donated a UMX P-51 Mustang and an E-Flite coaxial MD600 helicopter.

When you need rc supplies or kits, please support those who supported our event.
---




---
Each year we have several awards for the aircraft in attendance. This year we had 6 awards and many others that could have easliy be chosen:

Best of Show: Joe Vermillian - 33% Balsa USA Albatros D5

Best WWI: Bryan Baumer - 25% Balsa USA Fokker DII

Best WWII: Kyle Bushman - Top Flite 1/6 P-47 thunderbolt

Best Turbine: Ryan Jones - 1/3.7 PC-21 turboprop

Best Post WWII: Mica Woodward - Twin Otter

Best ARF: John Killinger - 1/6 Stuka
---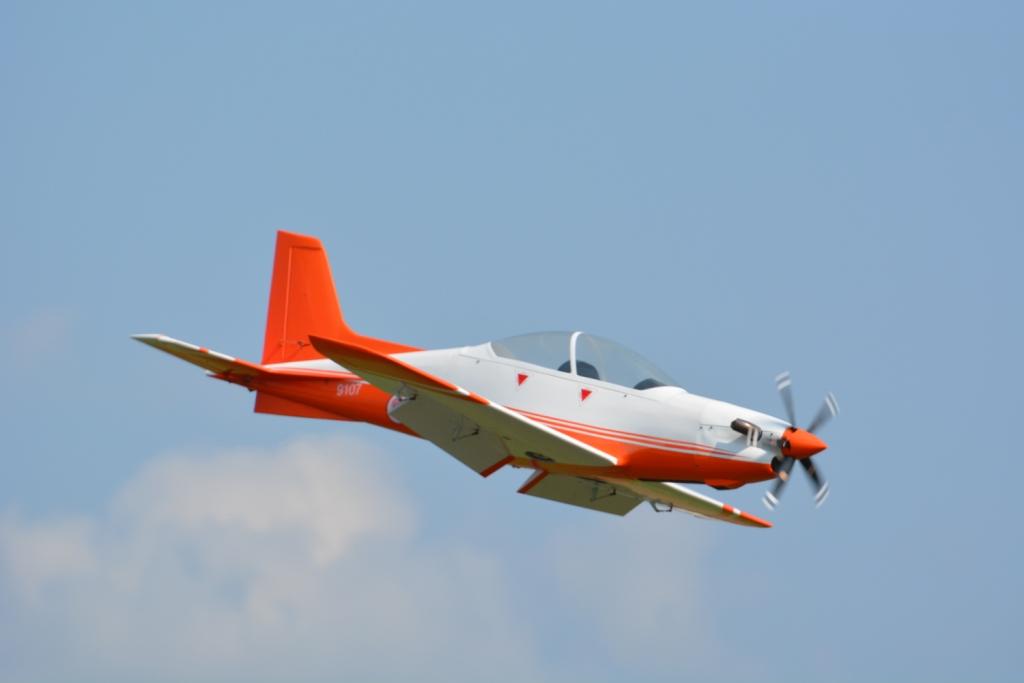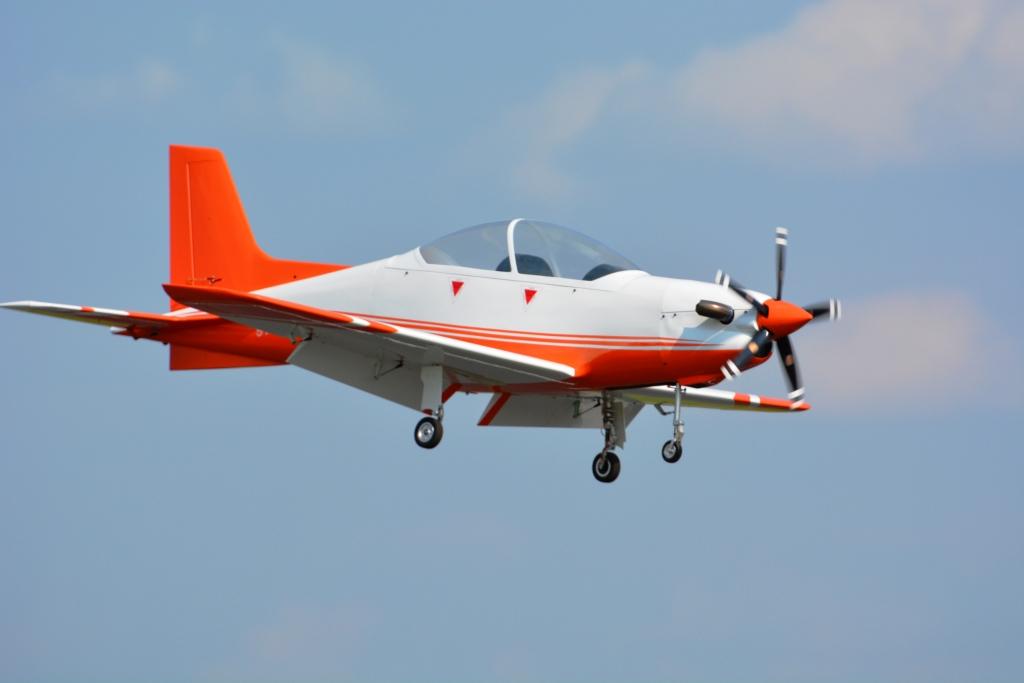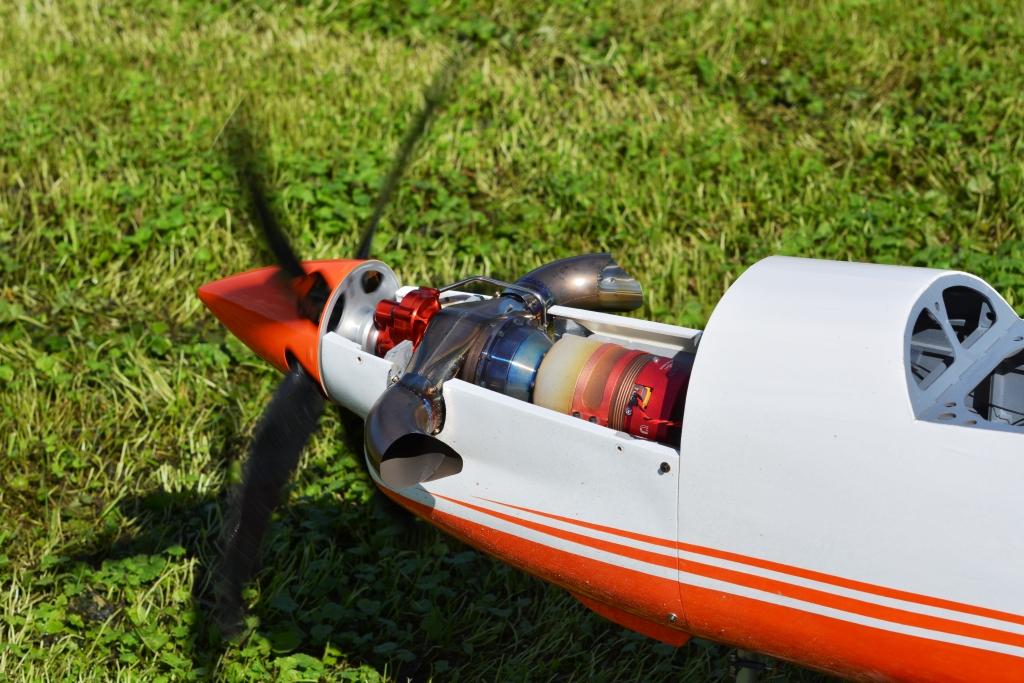 Ryan Jones' King Tech 45 turoprpo powered PC-21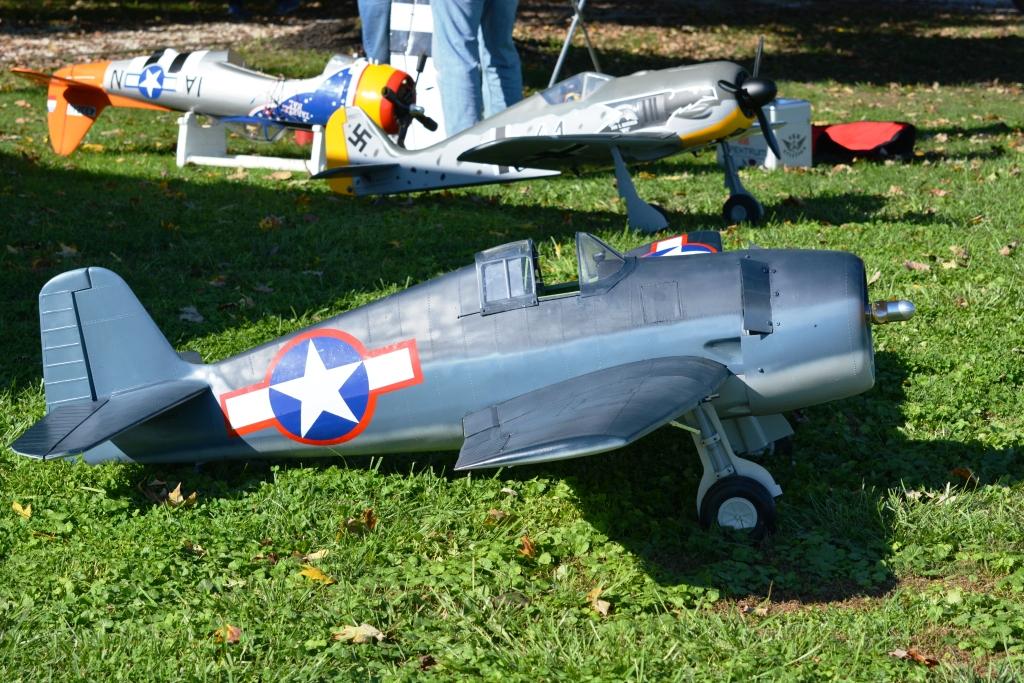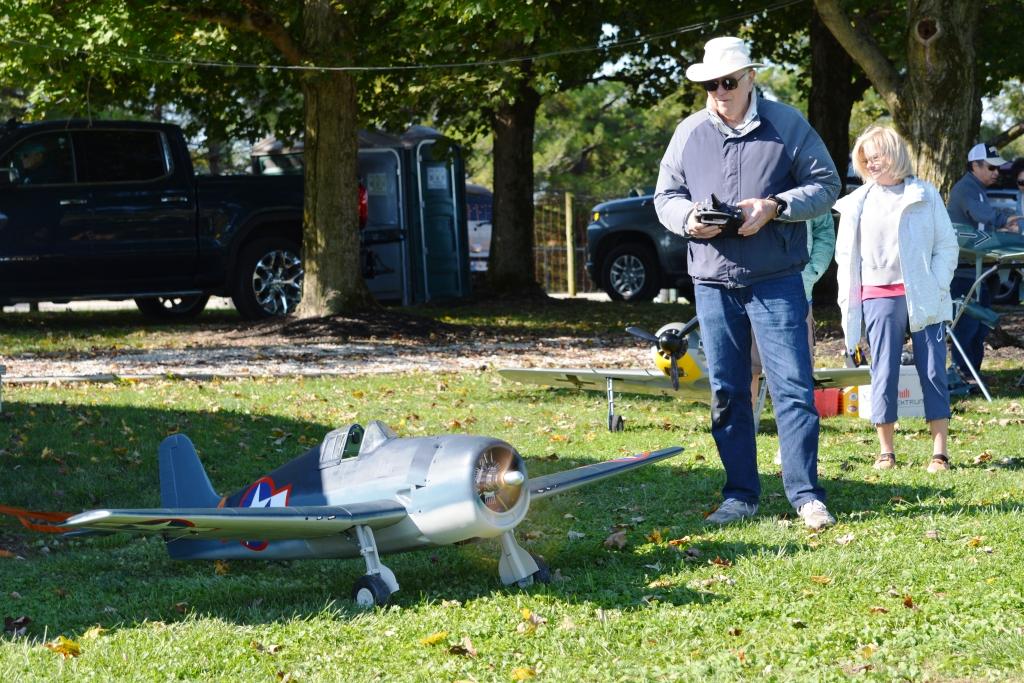 Paul Wycoff's scratch built F6F Hellcat from Nick Ziroli plans. Saito R90 radial, fantastic sound!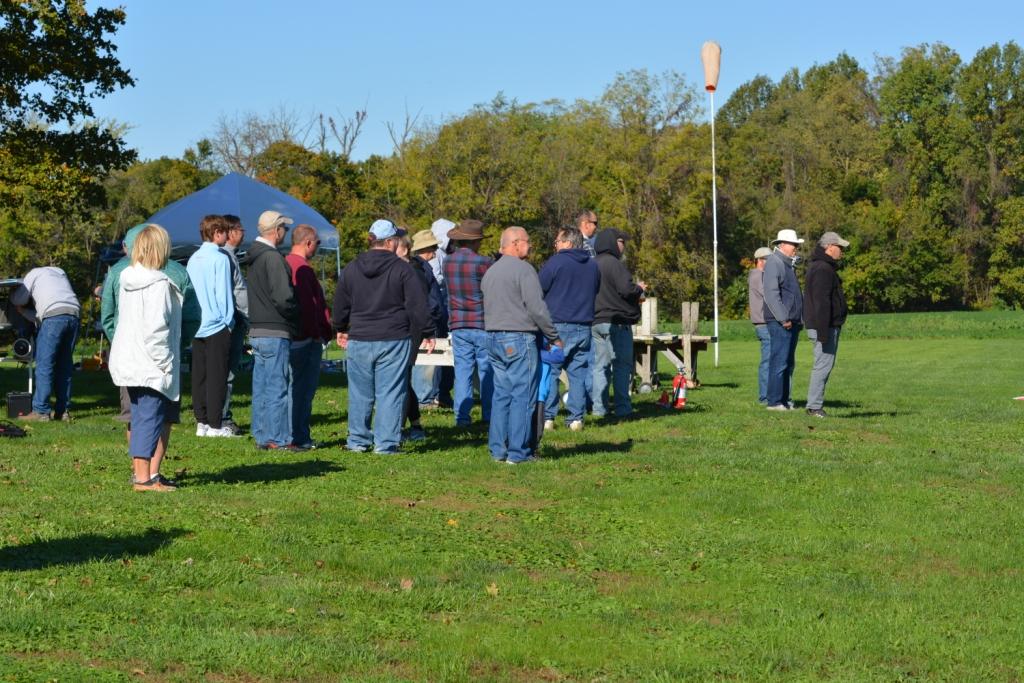 Large number of spectators watching the flying.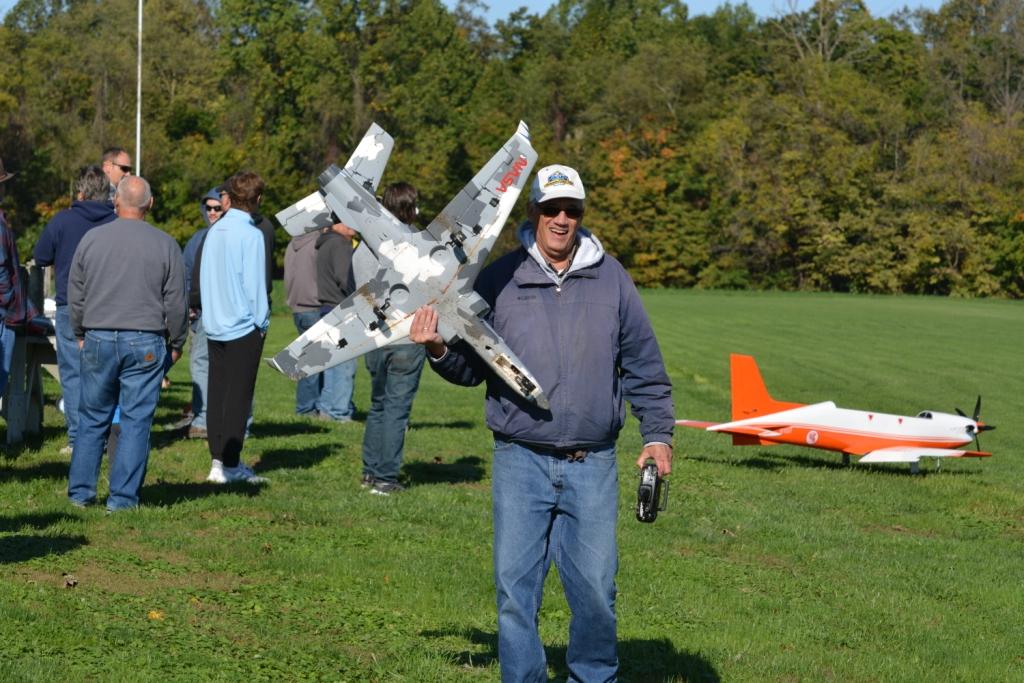 John Louden with 90mm E-Flite Viper jet, may flights during the day.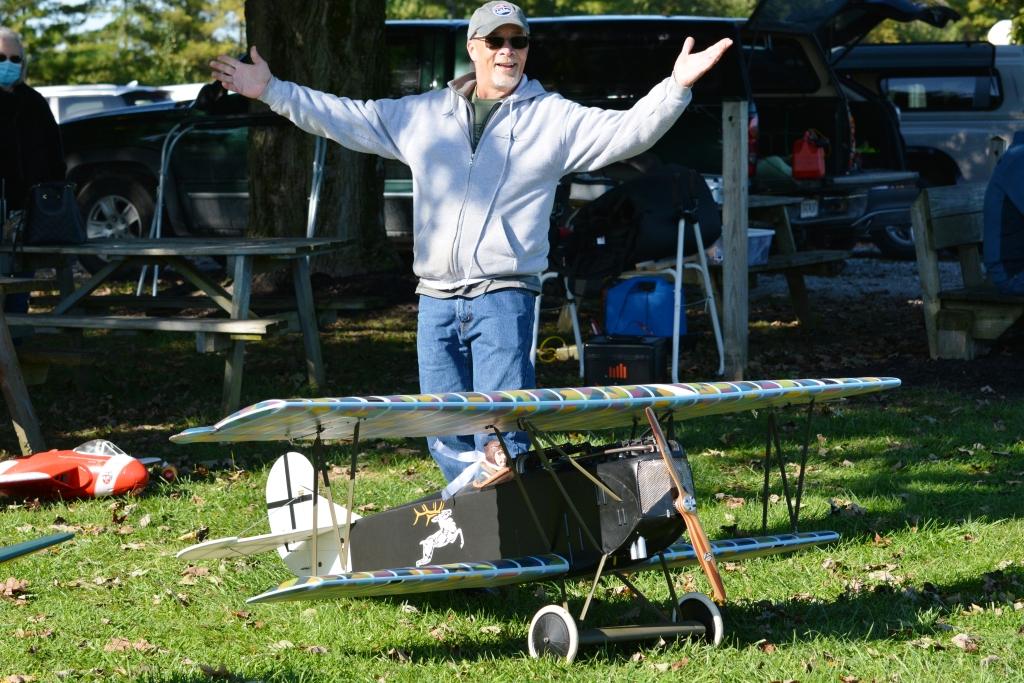 Bryan Baumer and his DA50 powered 1/4 scale Balsa USA Fokker DVII, may nice added scale features.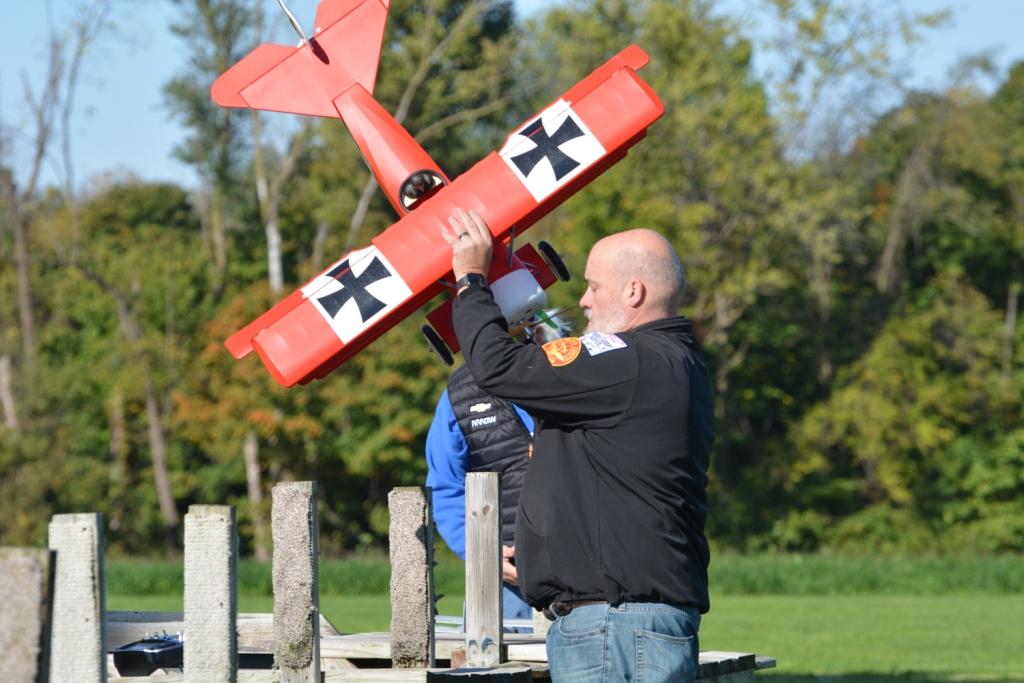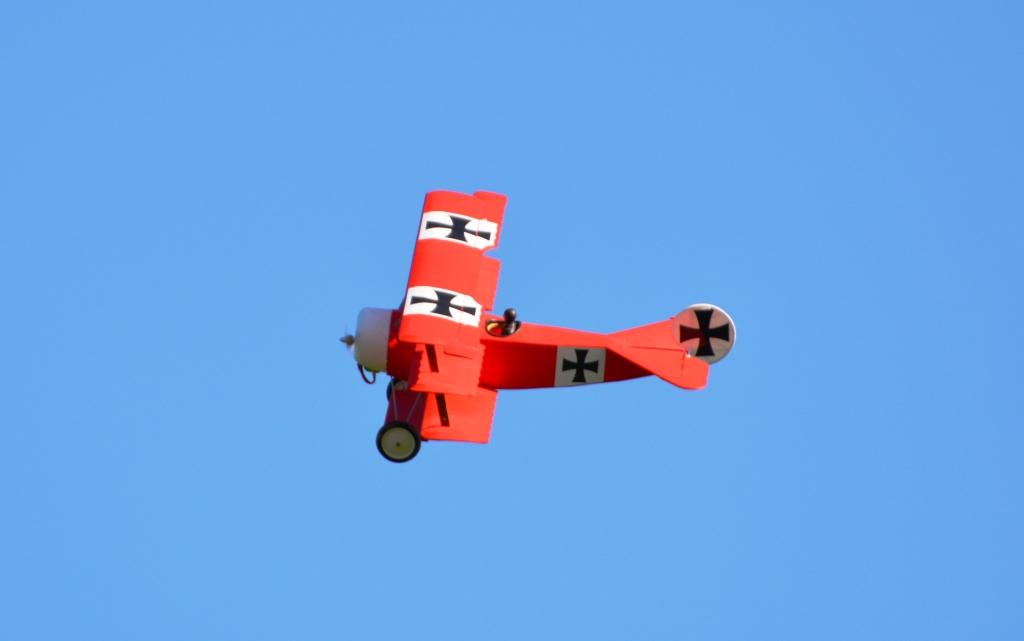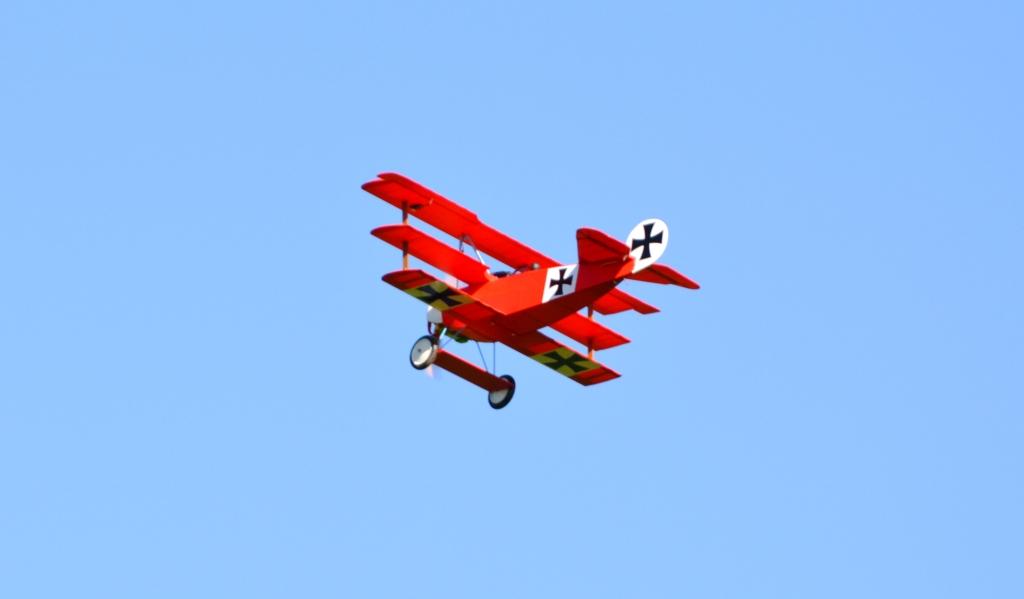 Joe Vermillian with his Balsa USA Fokker DR1 triplane, 1/6th scale.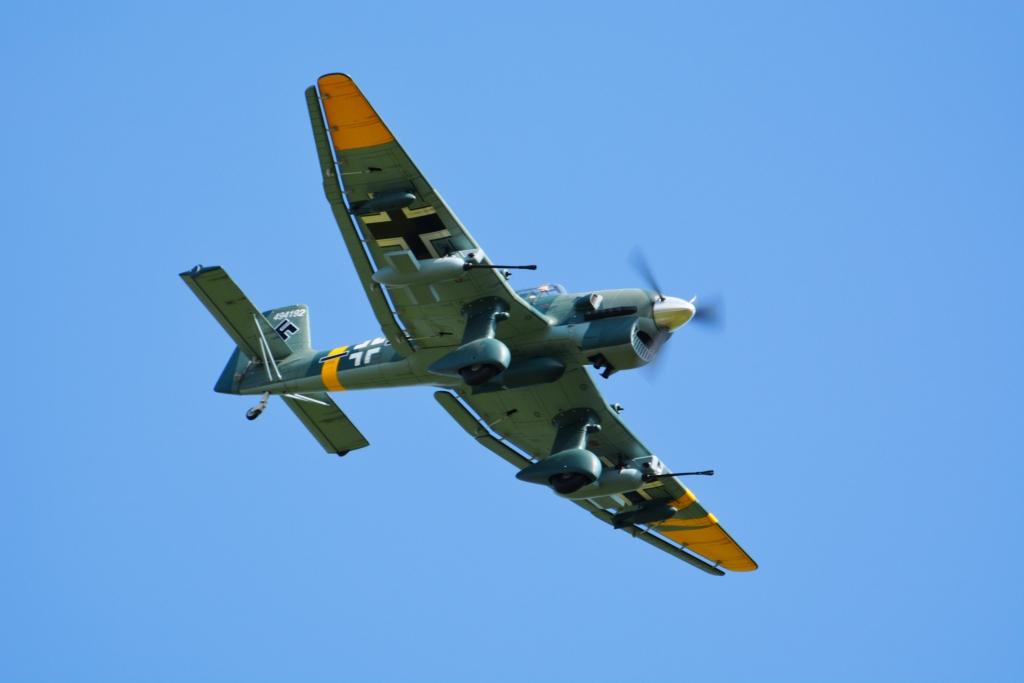 John Killinger's Stuka, DLE55 power.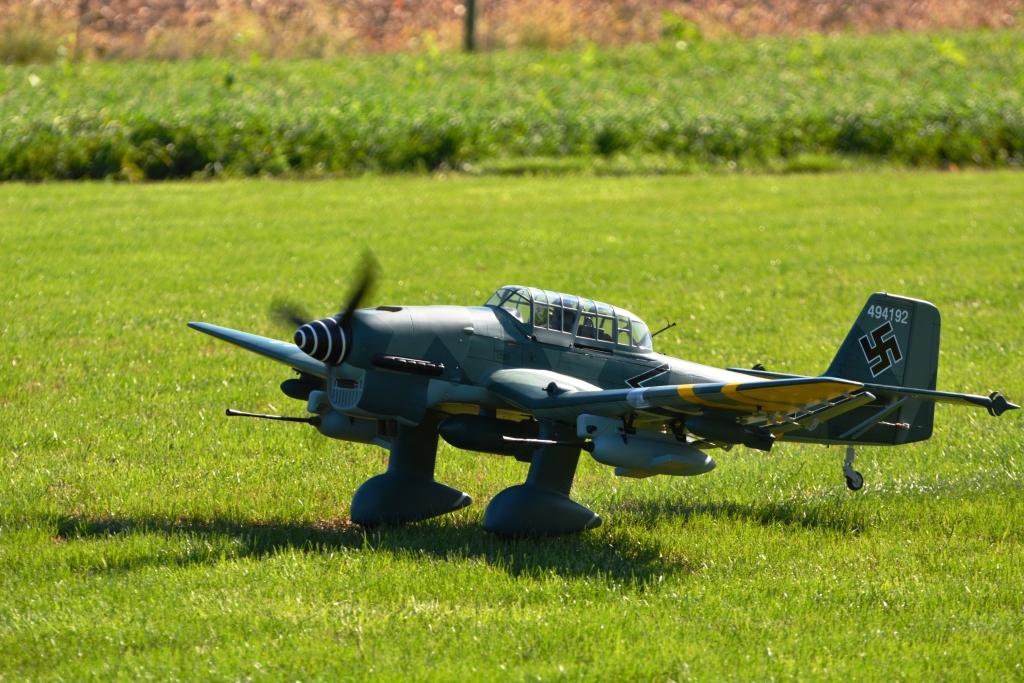 John Killinger's DLE55 powered Stuka.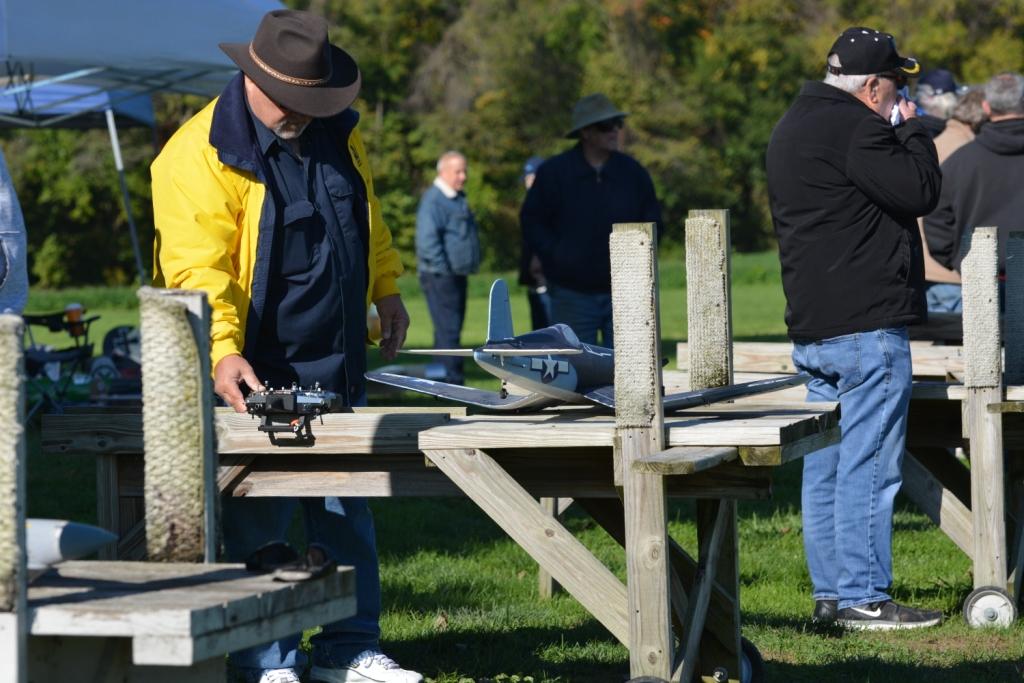 Faron Trosper with E-Flite Corsair.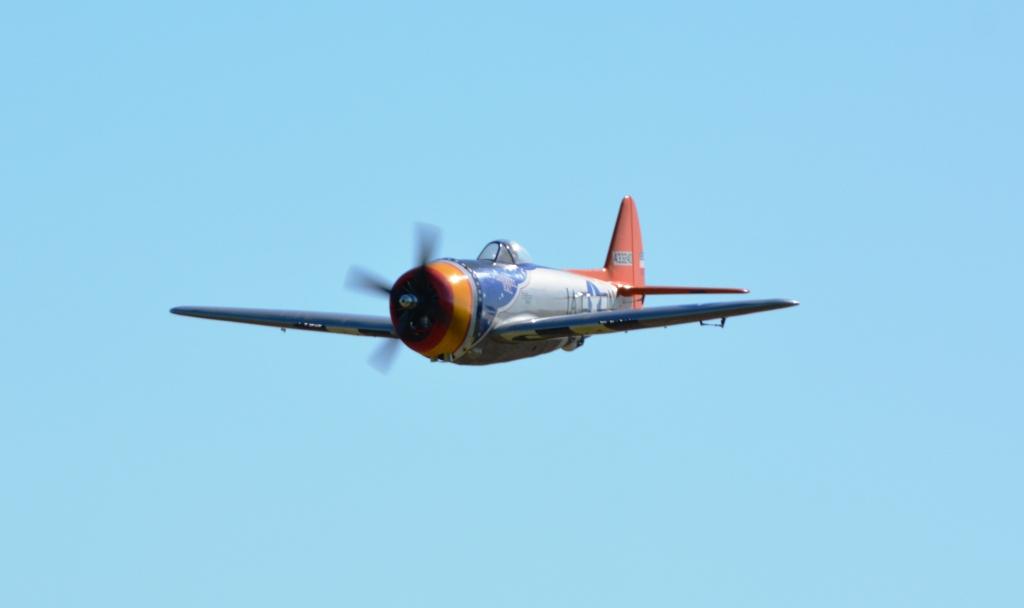 Kyle Bushman's Top Flite P-47, DLE 60 power.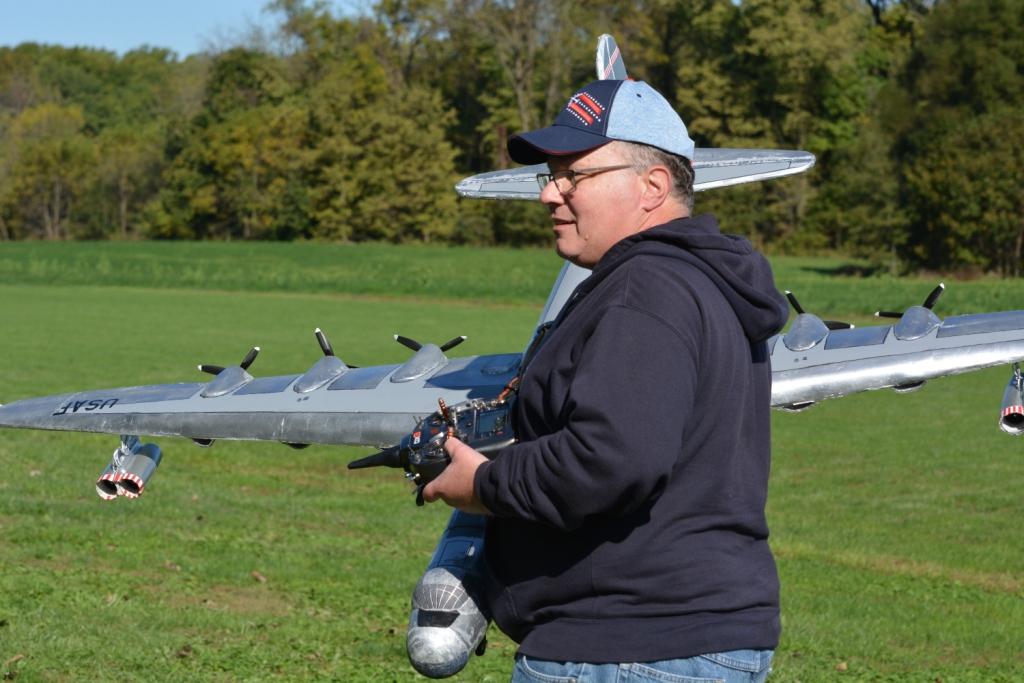 Joe Miller with his scratch built cardboard B-36, 6 turning & 4 burning!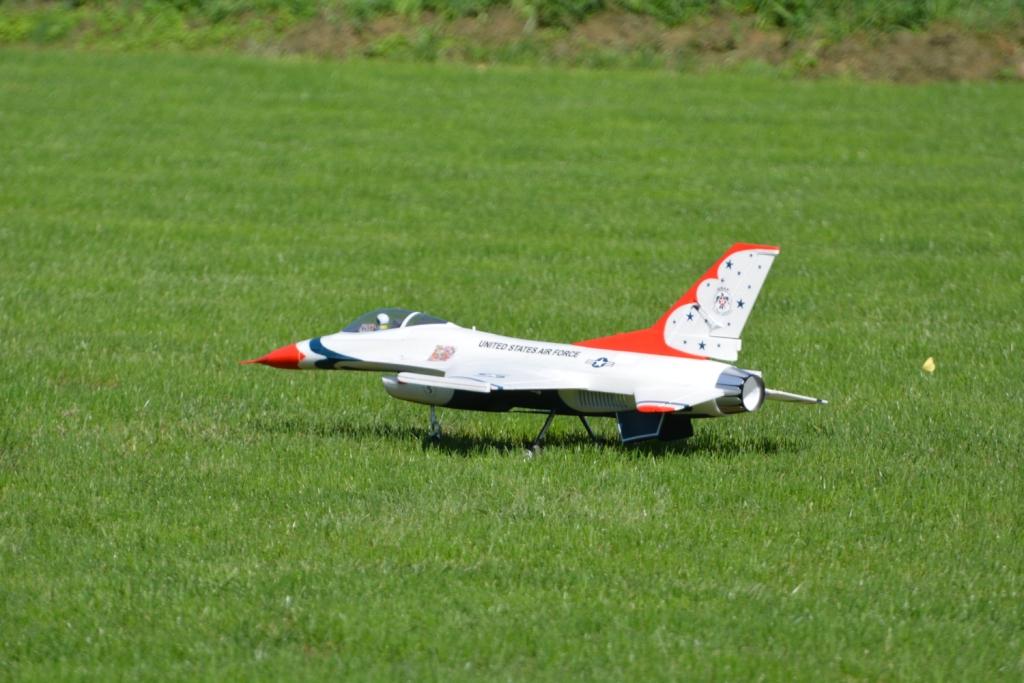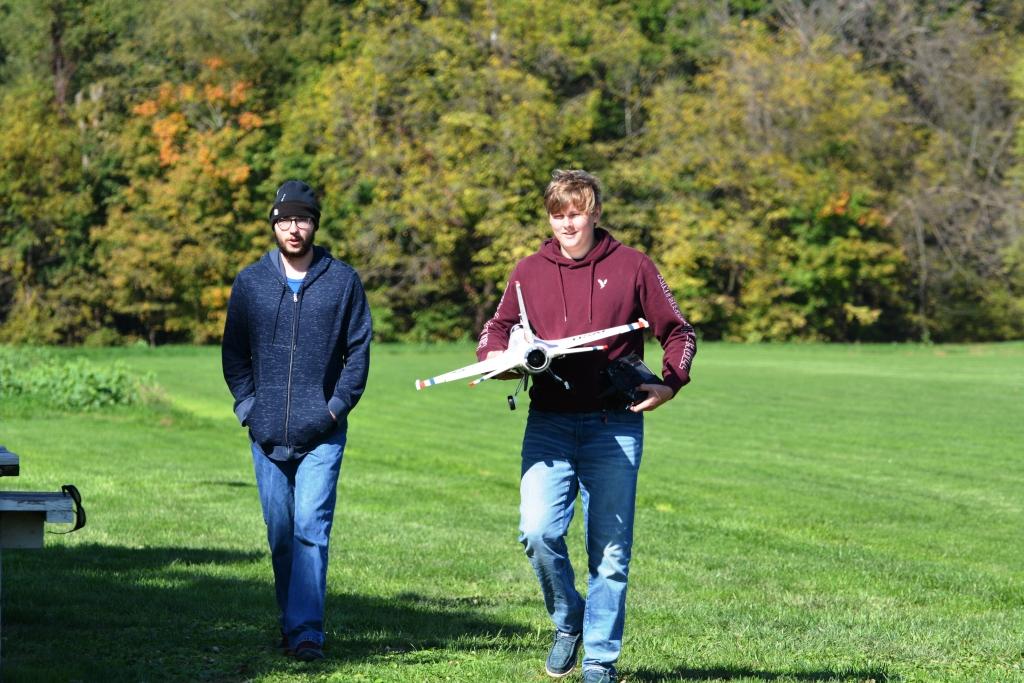 Ian Lawson's E-Flite 70mm F-16.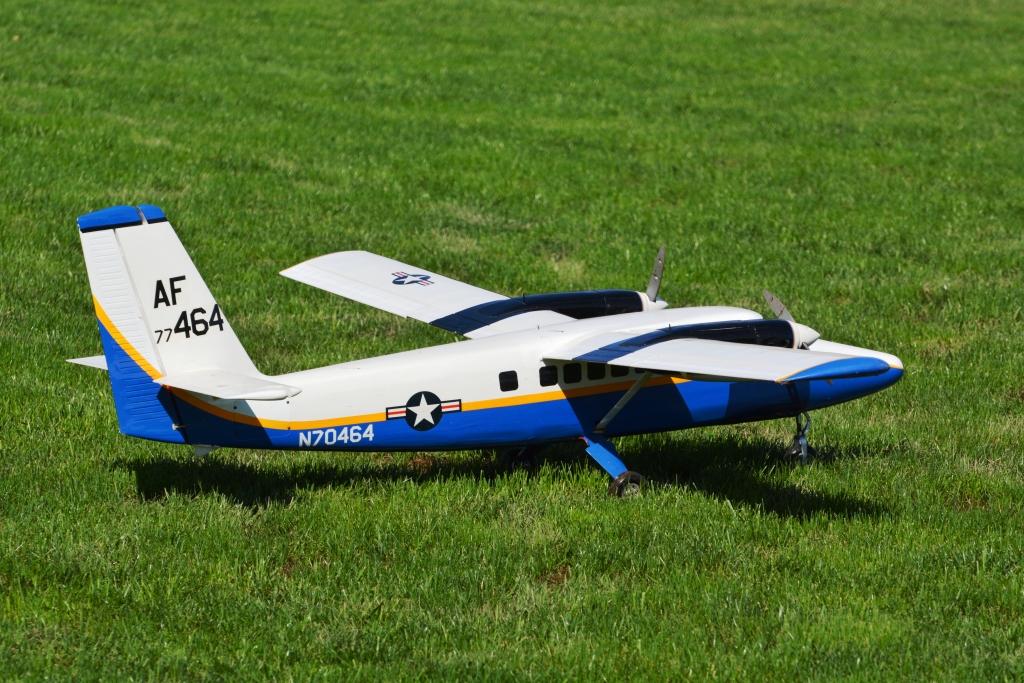 Mika Woodward with twin Otter, props are modified to give it a turboprop sound in flight.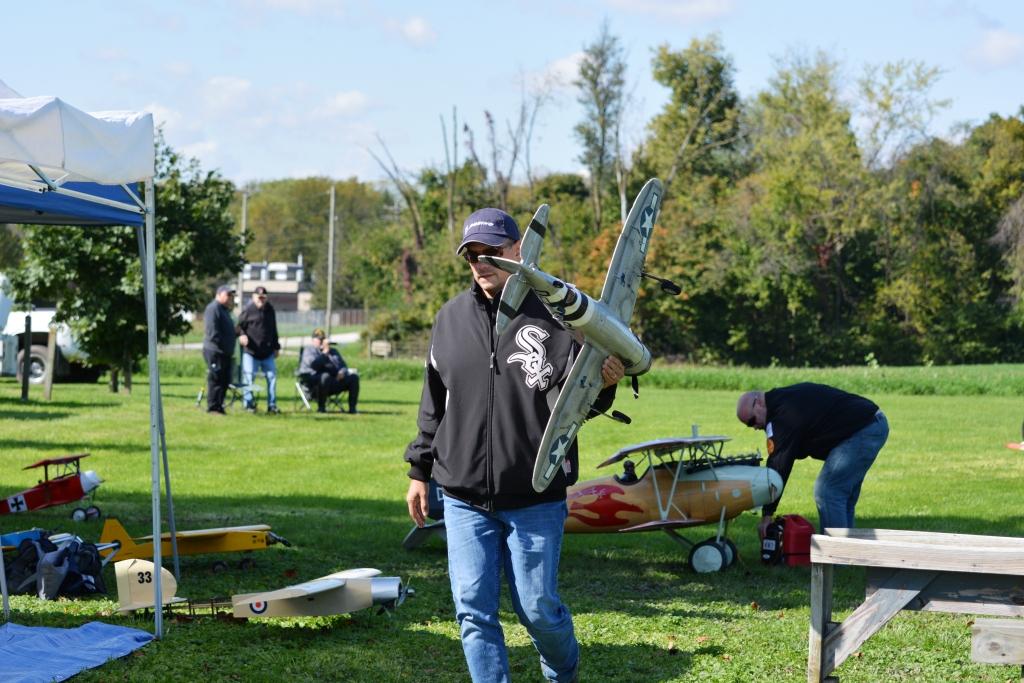 Jeremy Louden with his newly gited 70mm E-Flite Viper Jet.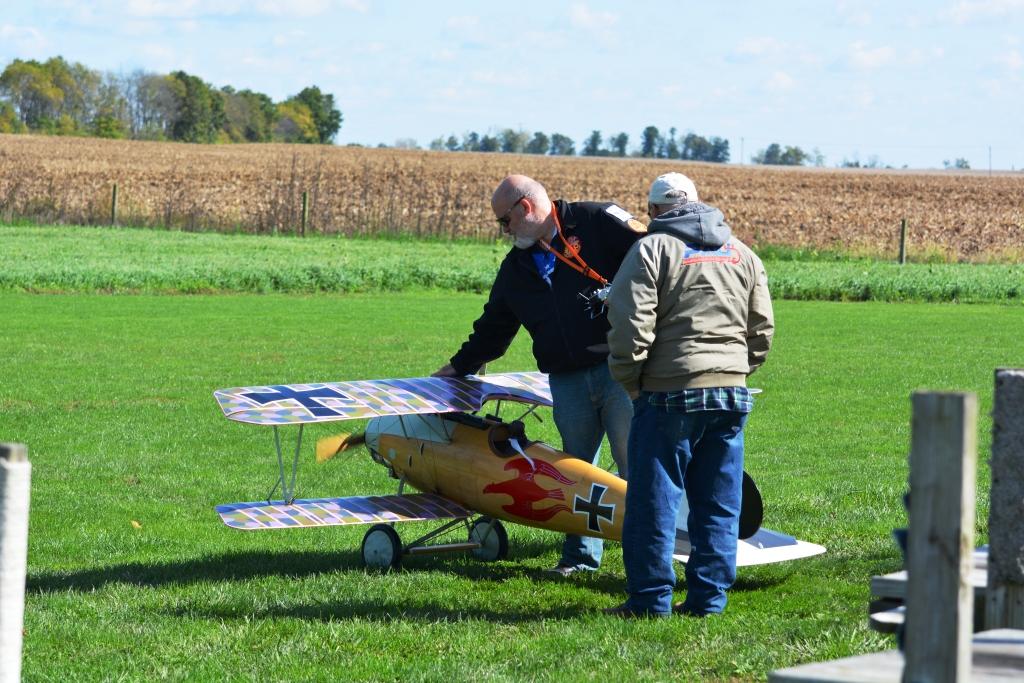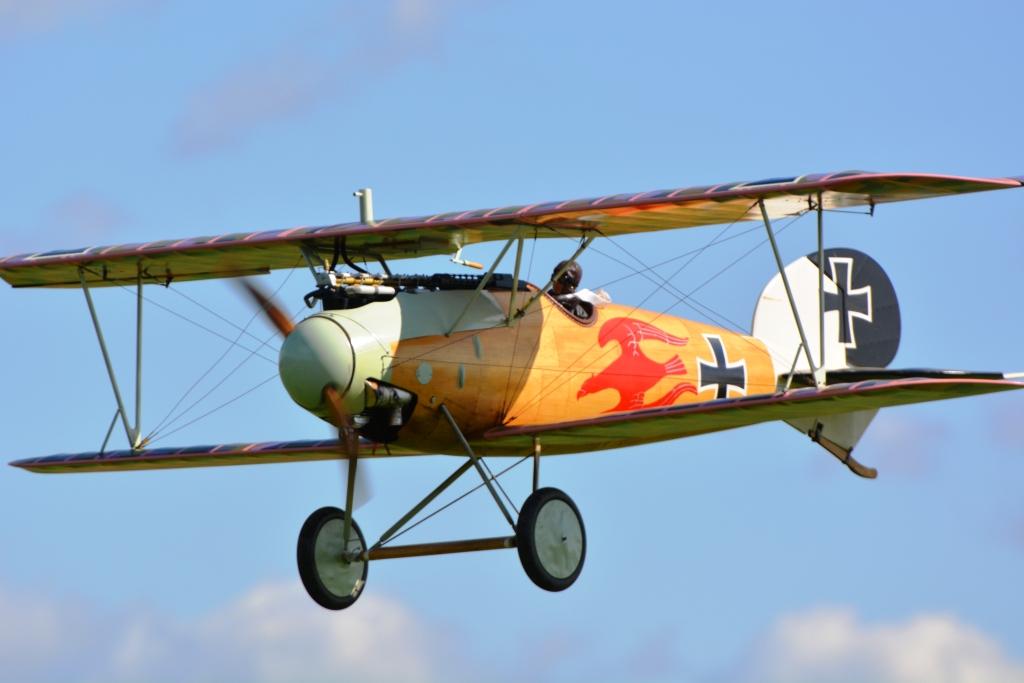 Joe Vermillian's Balsa USA 1/3 scale Albatros D5, DEL 85 power. Very impressive.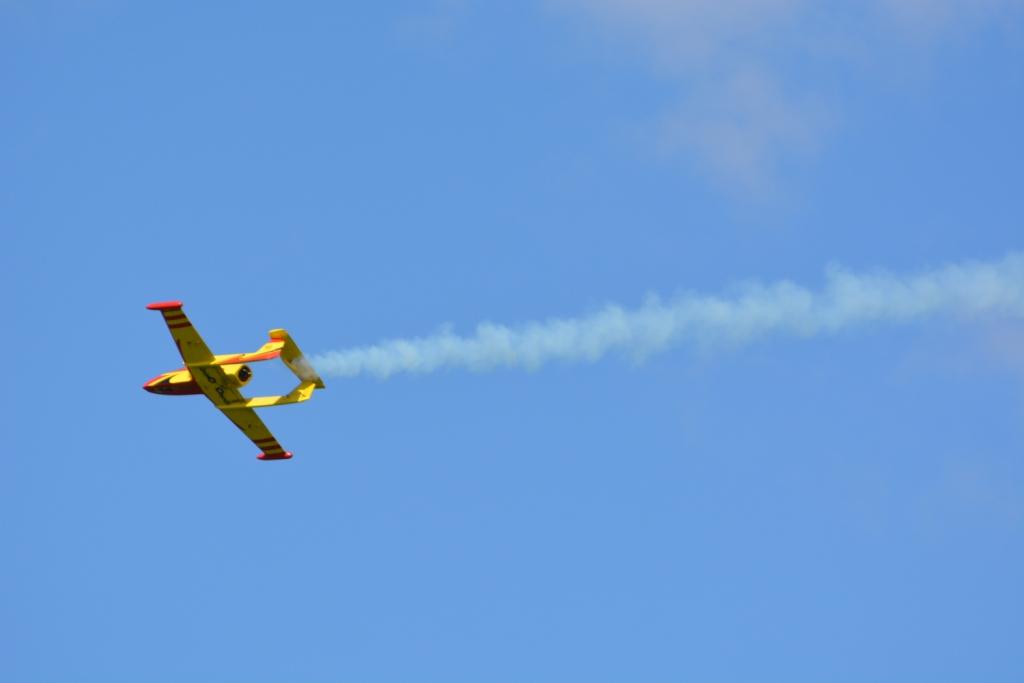 John Killinger's Sprint jet.
Pit area.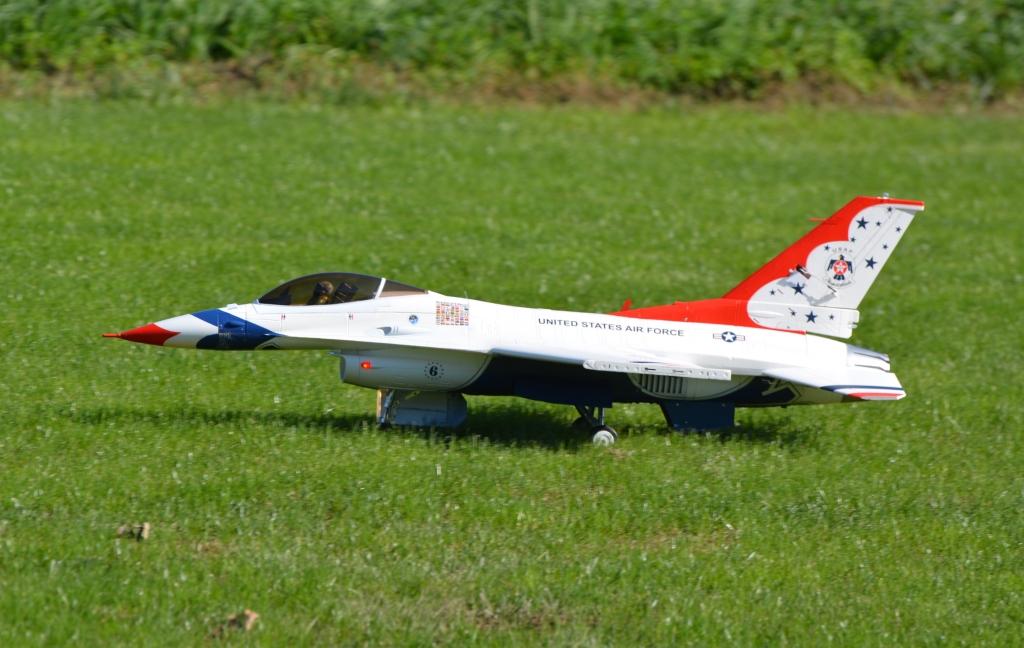 Parker Hall's 90mm FW F-16 edf.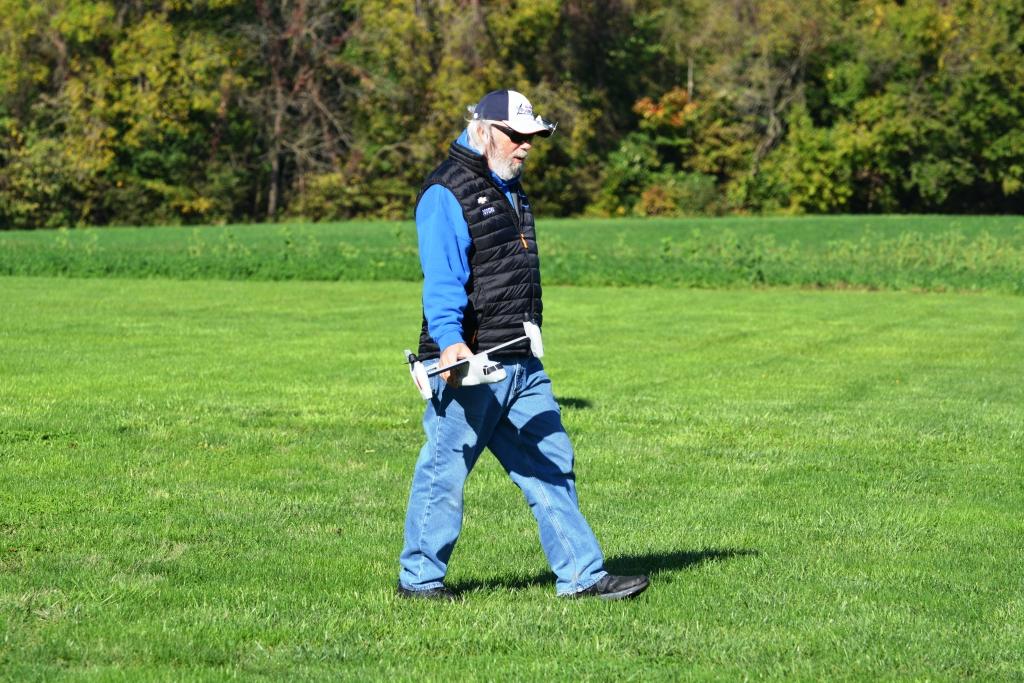 Mark Tudor with his E-Flite UMX F-V22.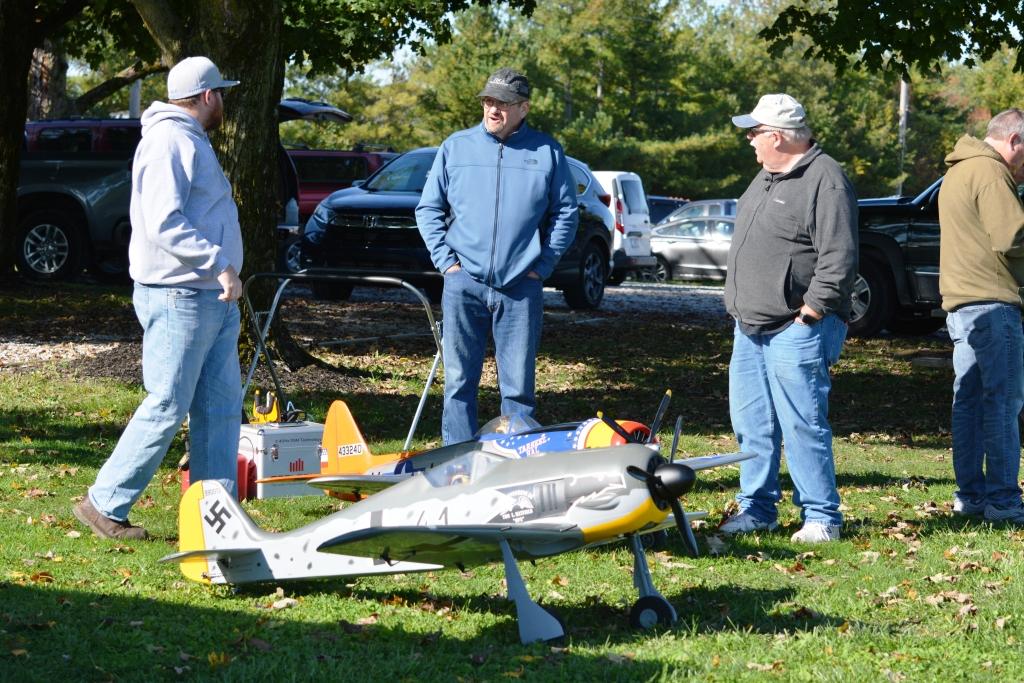 Kyle Bushman's Top Flite P-47 and FW190.
---
Be sure to watch for our website for next years 15th annual Blacksheep RC Modelers Warbird event.
---