Our 2020 NMAD (National Model Aviation Day) to benefit HVAF (Hoosier Veterans Assistance Foundation) was held 8-Aug-20. Due to the economic nature and Covid situations we all are facing, we were unable to host the grand events we have in the past. This year, we chose not to advertise and not to seek support from our local merchants this year as they have also been hit hard. We hosted our event with only club members and families and we still have several visitors join the best day for rc flying we have expereinced in quite some time. Blue skies, fair winds, low humidity and mild winds blessed us for this event. Through the very generous donations by members, the rc plane raffle and lunch donations, we raised $3,620 to go to HVAF.

The day started with a couple of club members who are also veterans, Harold Etling and Tom L. Hatfield, raising the American flag to the National Anthem. After that we seen every type of rc aircraft fly ranging from micros, to helicopters, to jets to drones, to giant scale aircraft and many warbirds. What a variety aircraft flying!

We also flew two fun fly events, a Pony Express where teams of three flew a relay race by picking an envelope up from the judge, taking off from and landing in a designated circle to deliver the mail back to the judge. You Tube video is below or you can go to You Tube and search for video https://youtu.be/jHYv_rDymGY. Our second event was a crapshoot where each participant rolled the dice, then took off and performed two loops, two rolls and then landed back to the circle and rolled the dice until they rolled the number they rolled to start. What a fun time for pilots and spectators. Thanks to Warren Estep,Rege Hall, John Louden and Faron Trosper for donating the kits that were raffled off. Winners were Ty Brueche, Denny Franklin, Terry Hatfield, and Terry Hatfield. Thanks to Warren for manning the grill. We certainly plan to make our event the big gala it has been in the past for 2021! We wish everyone and their family the best in these Covid times.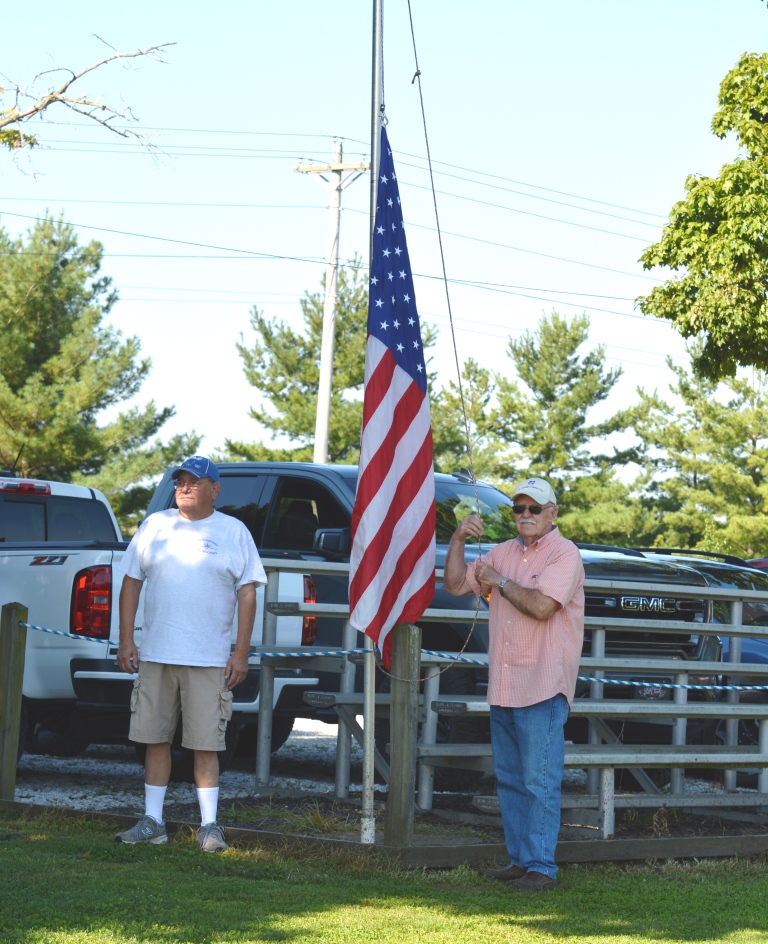 Blacksheep veterans Harold Etling and Tom L. Hatfield raising the falg to start the days flying.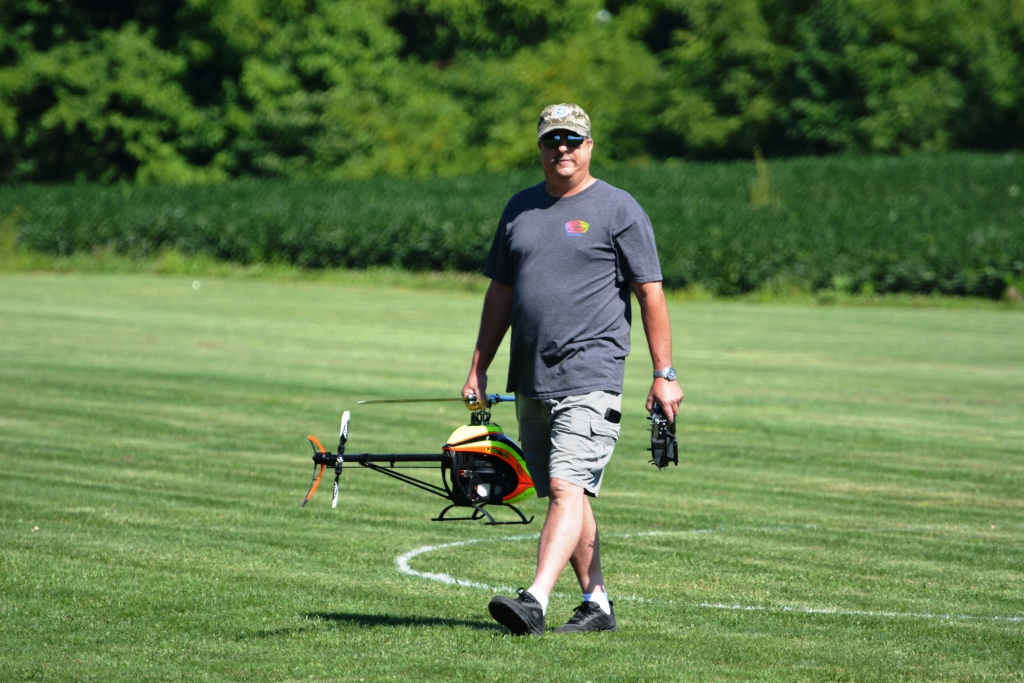 Bill Clontz with his Logo 700 electric helicopter.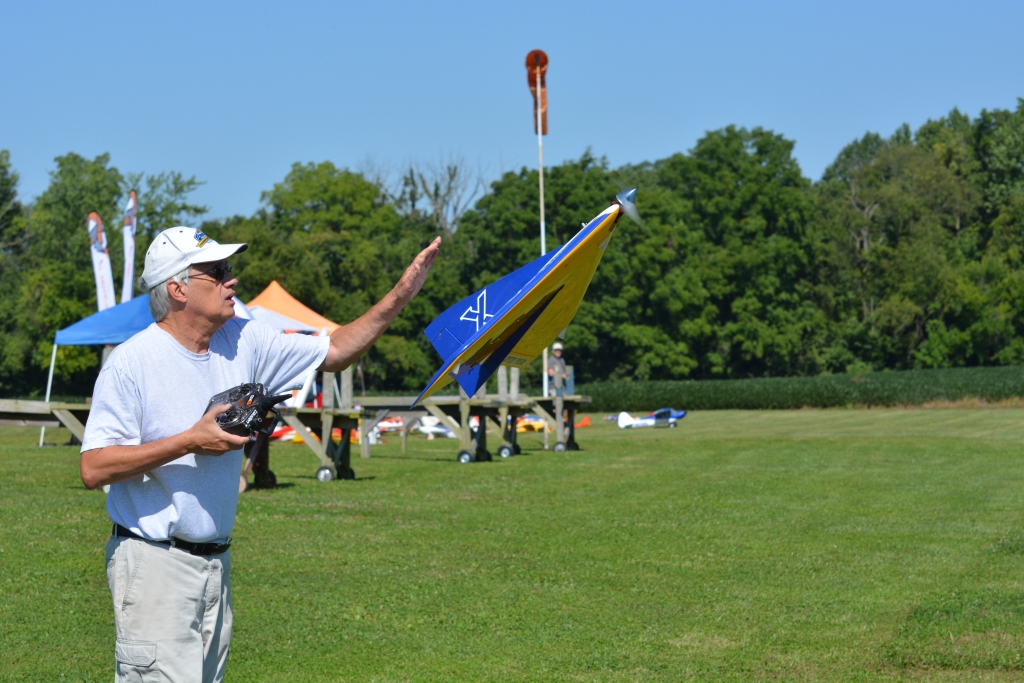 John Louden launching his Extreme Flight Outlaw E.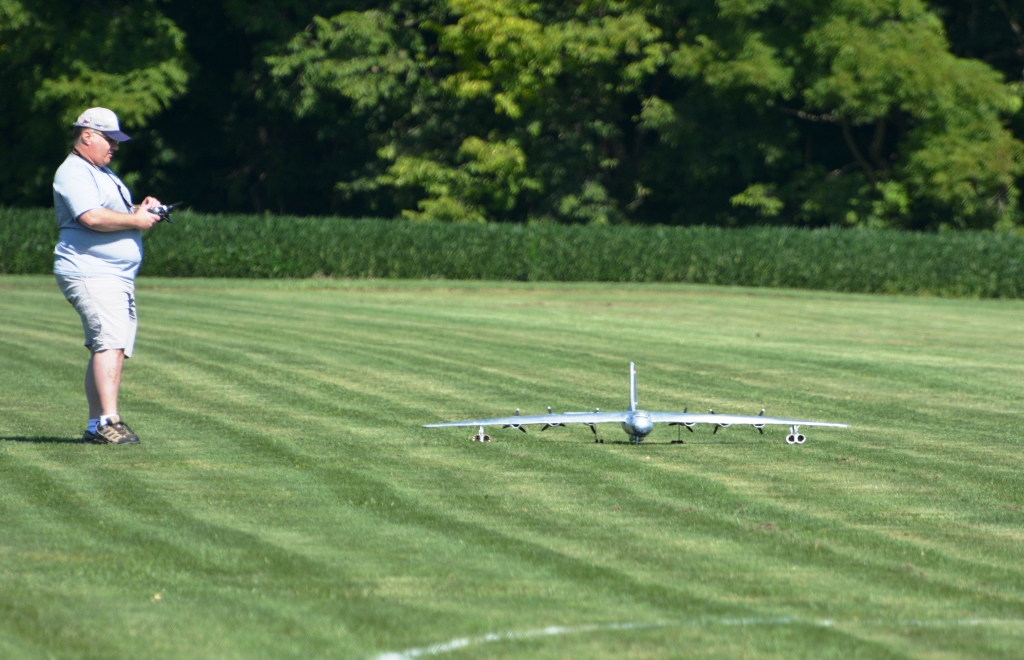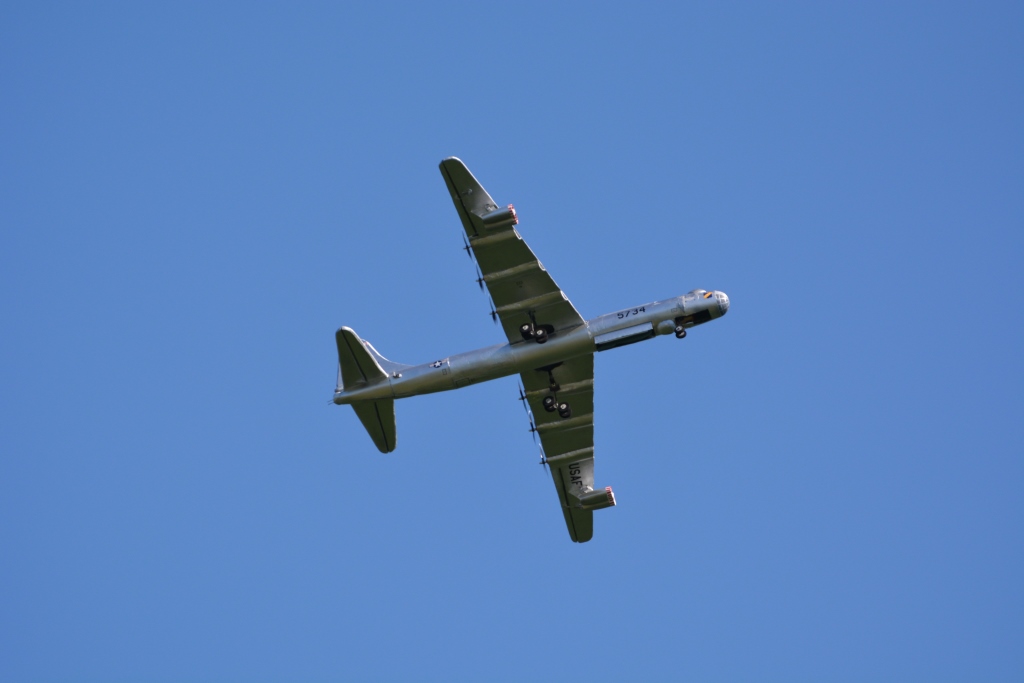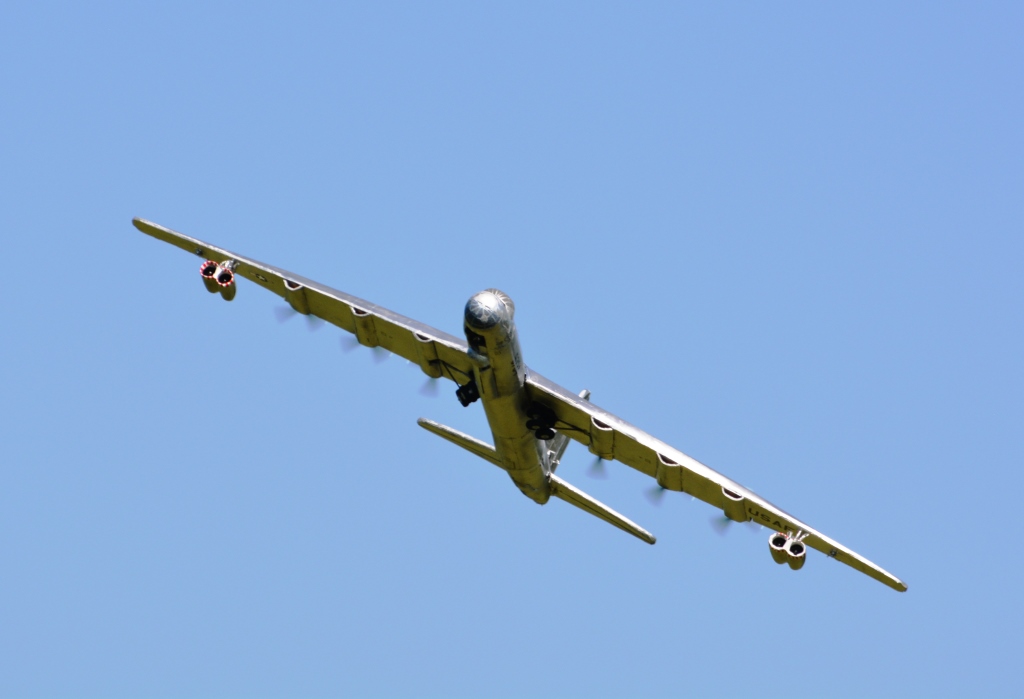 Joe Miller's scratch built B-36, 6 engines turning and 4 burning (electrons).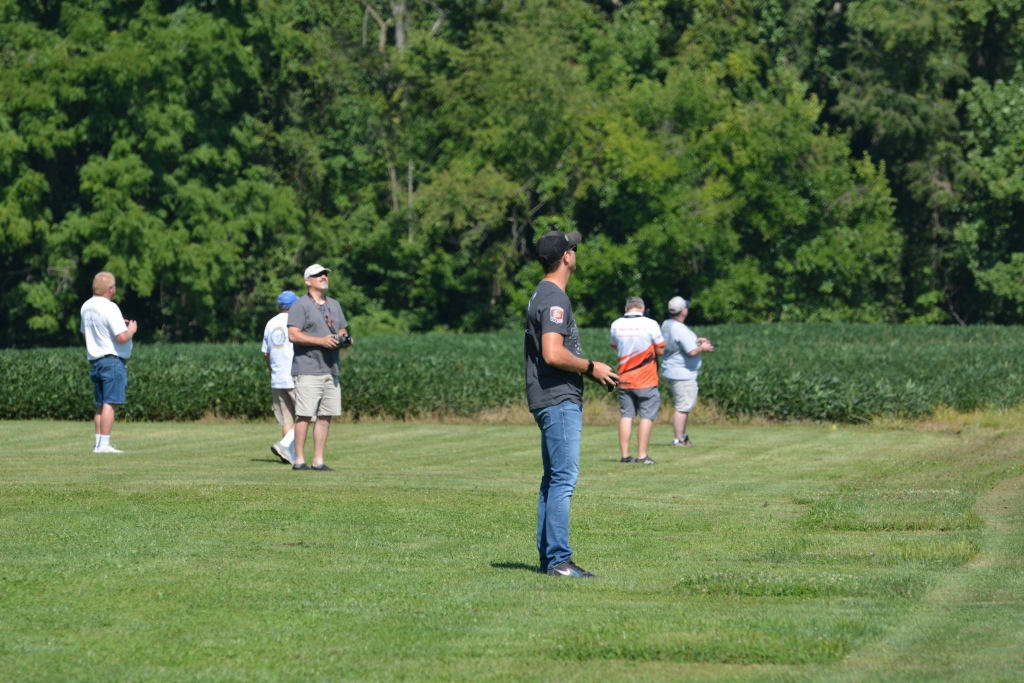 Several members on hte flight line.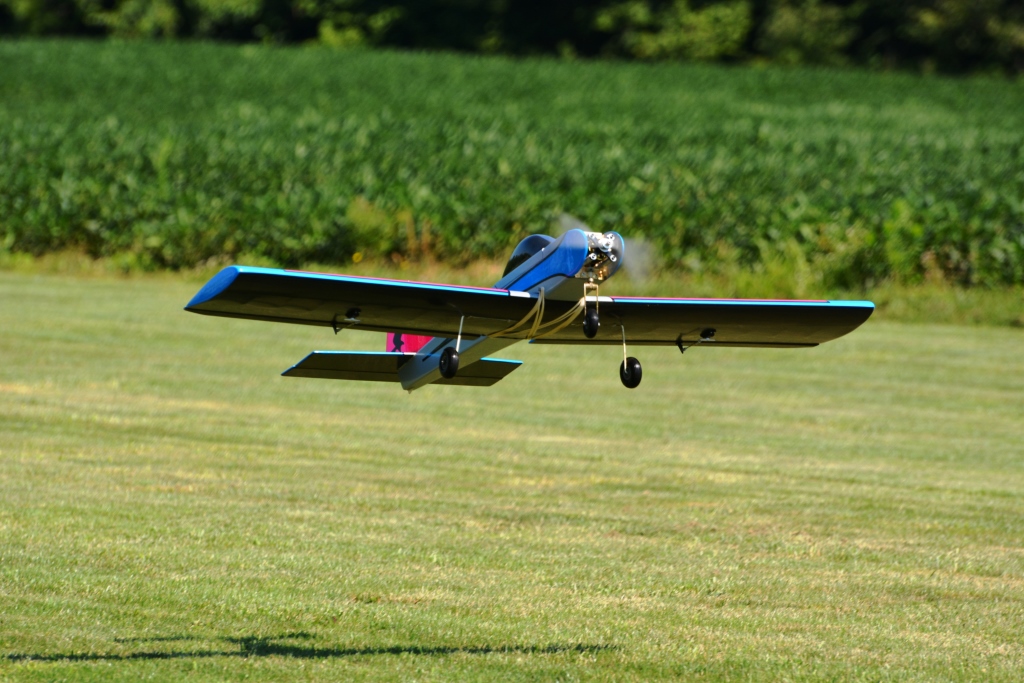 Parker Hall's electric Hawk 60, a great sport plane.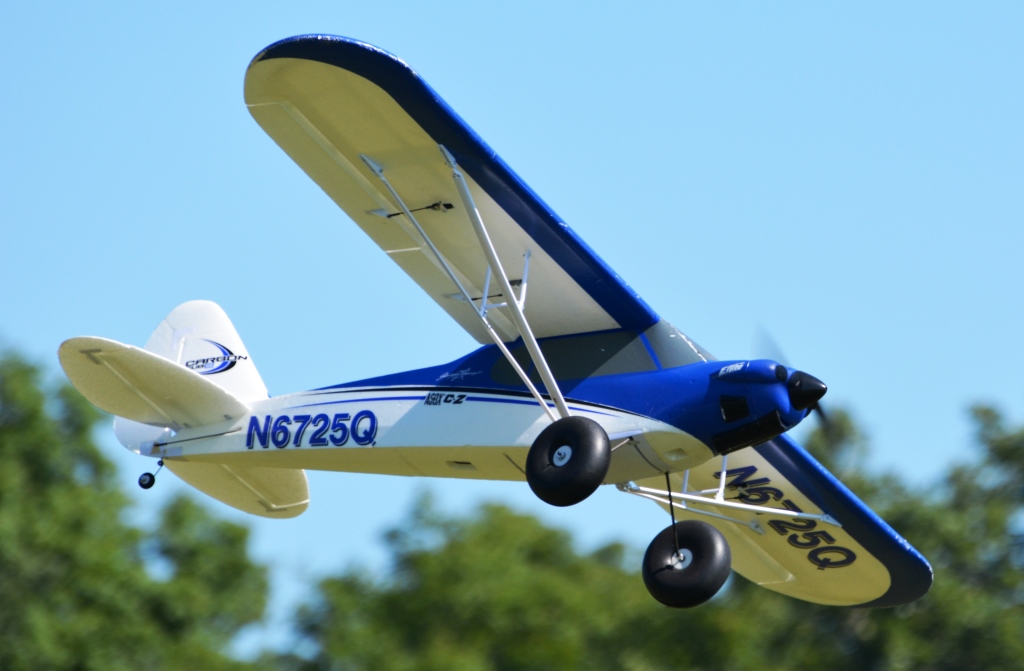 Steve Hoy's Carbon Cub SS, glad to see him back and enjoying rc flying.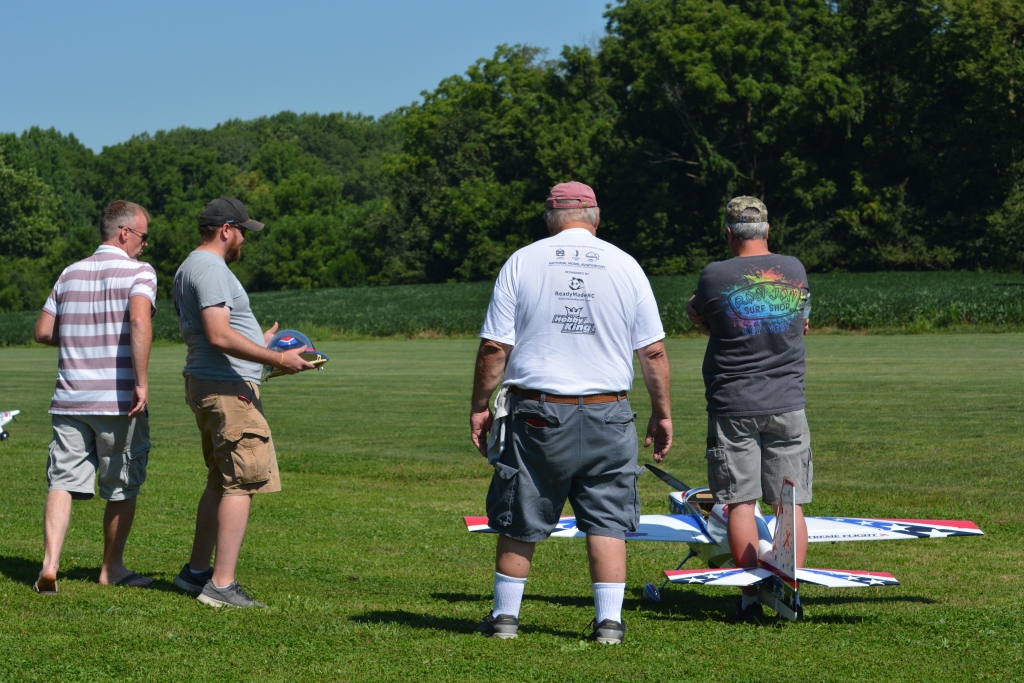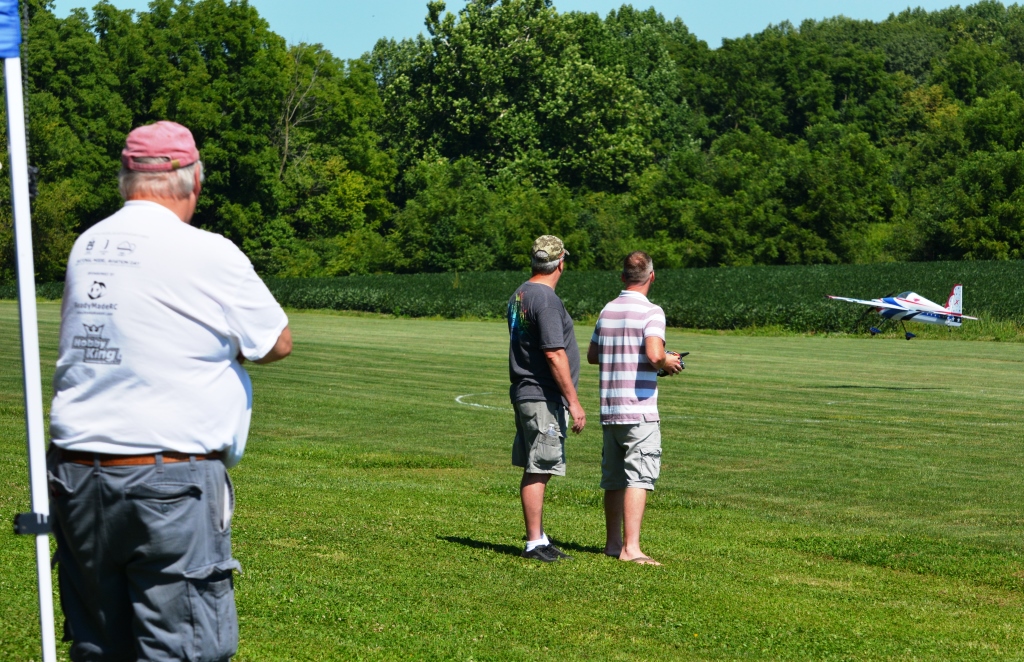 Tom E. Hatfield's Extreme Flight 91" Laser 200 powered by a DA 70 twin, a great sound!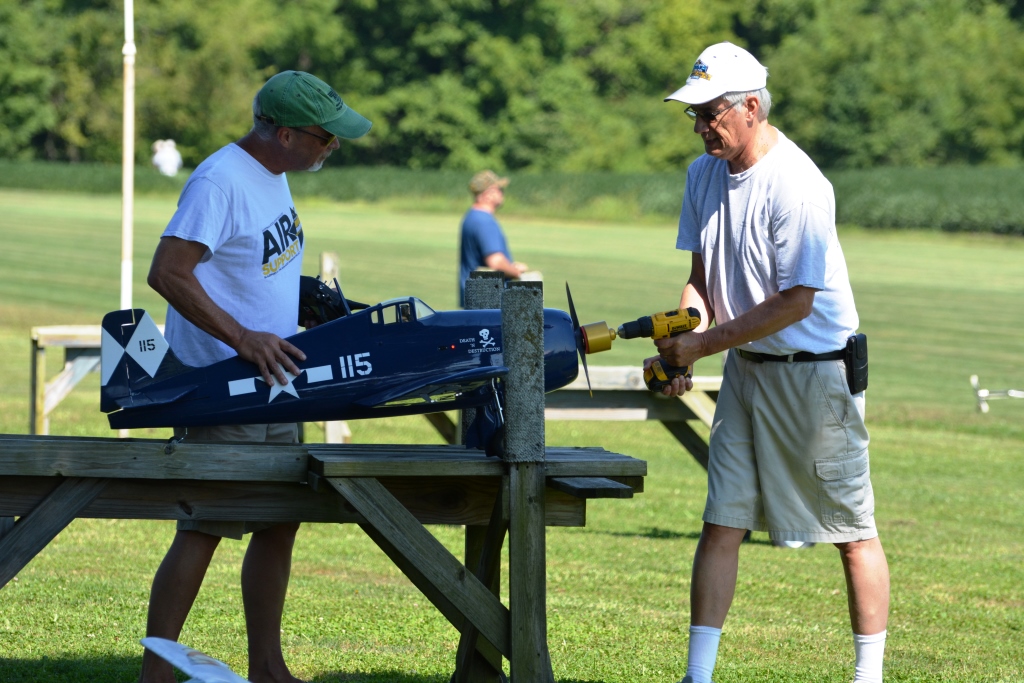 John Louden halping start Bryan Baumer's H9 20cc DEL powered Hellcat.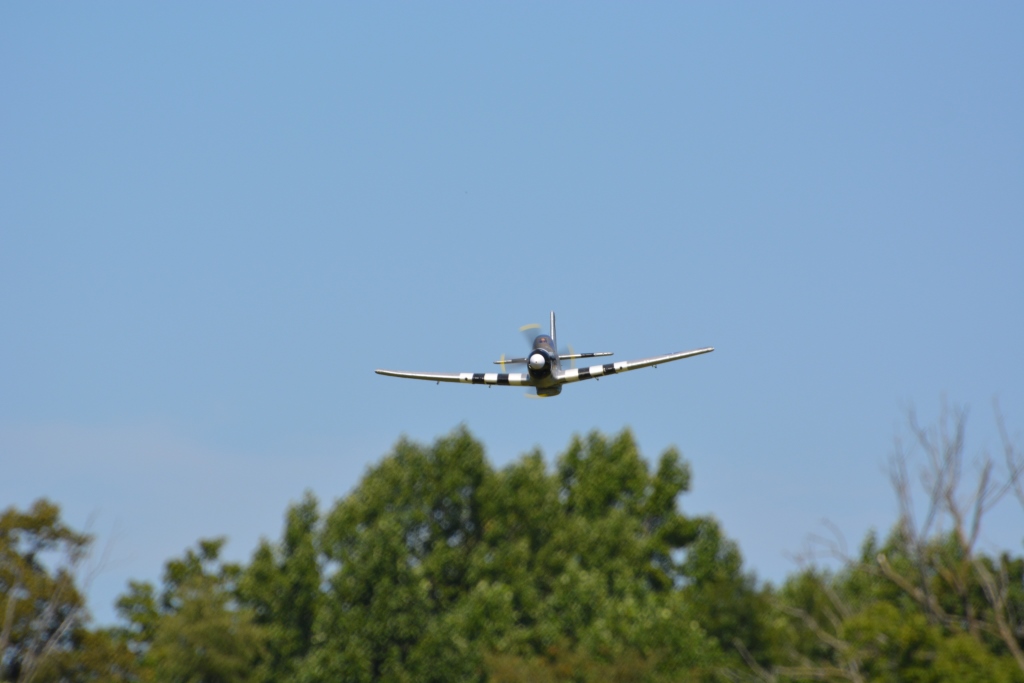 Bryan Baumer's E-flite 1.2 M P-51 Mustang.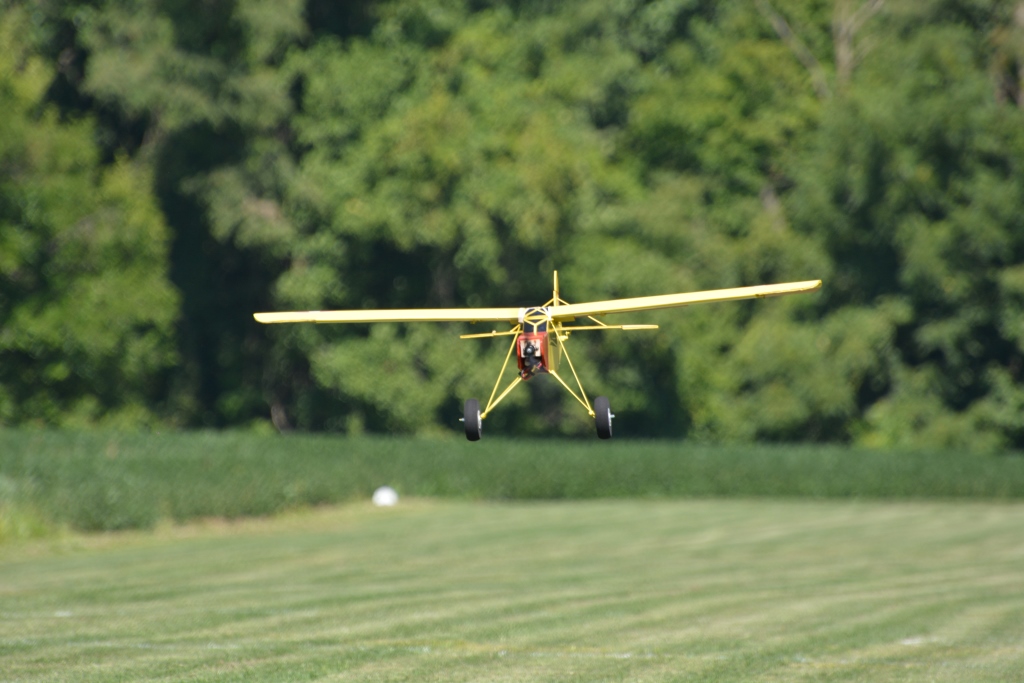 Ben Halsey's Swiss marking, looks like a Pilatus.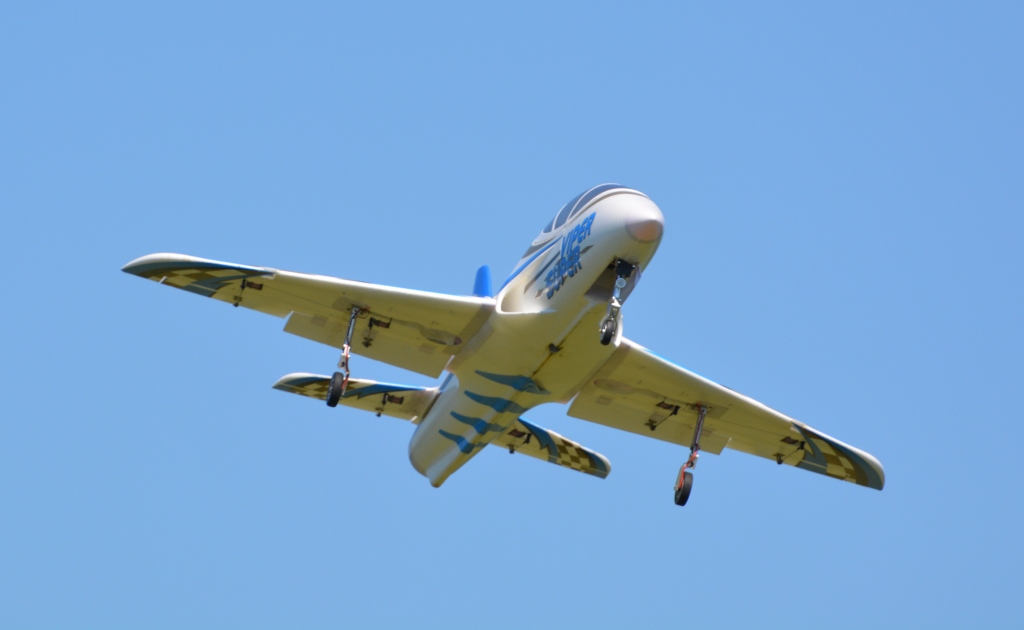 Ryan Jones' Swiwin 60 powered HSD Eco Viper.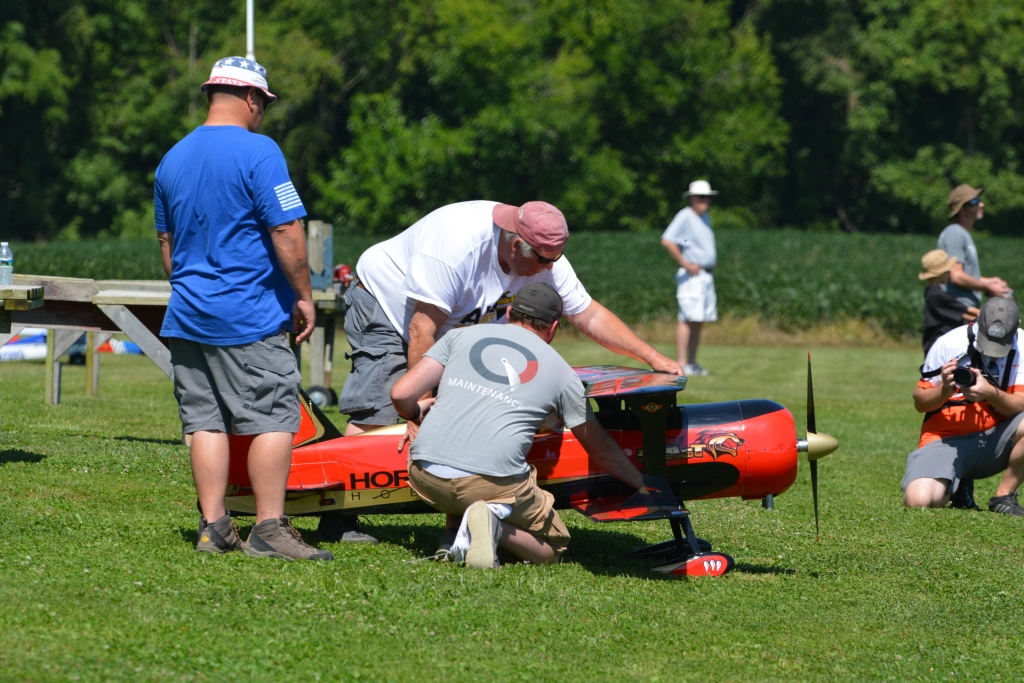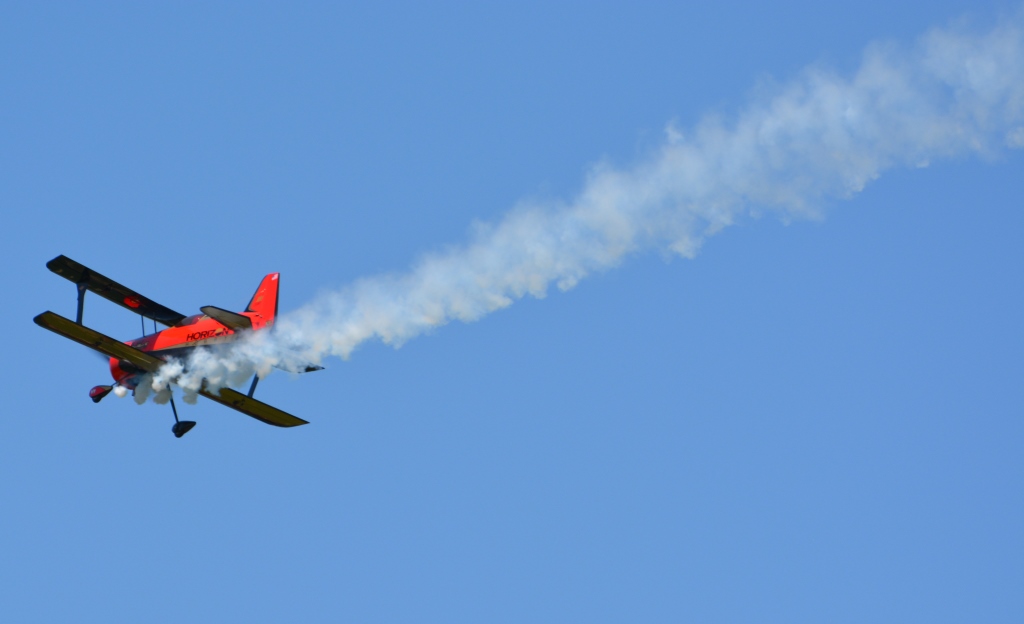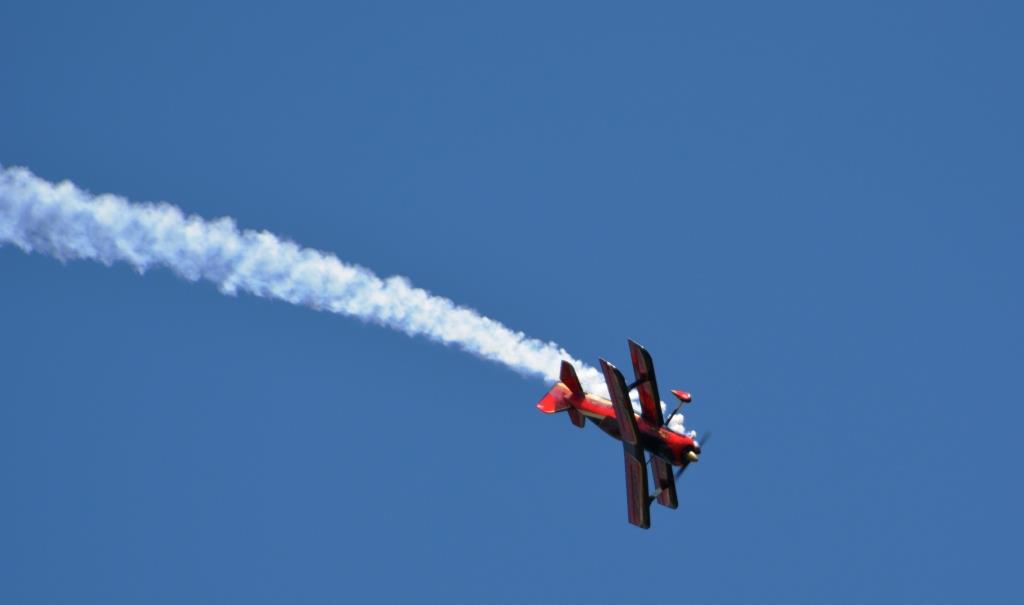 Kyle Bushman' H9 Beast biplane, powered by a 3W 106 twin.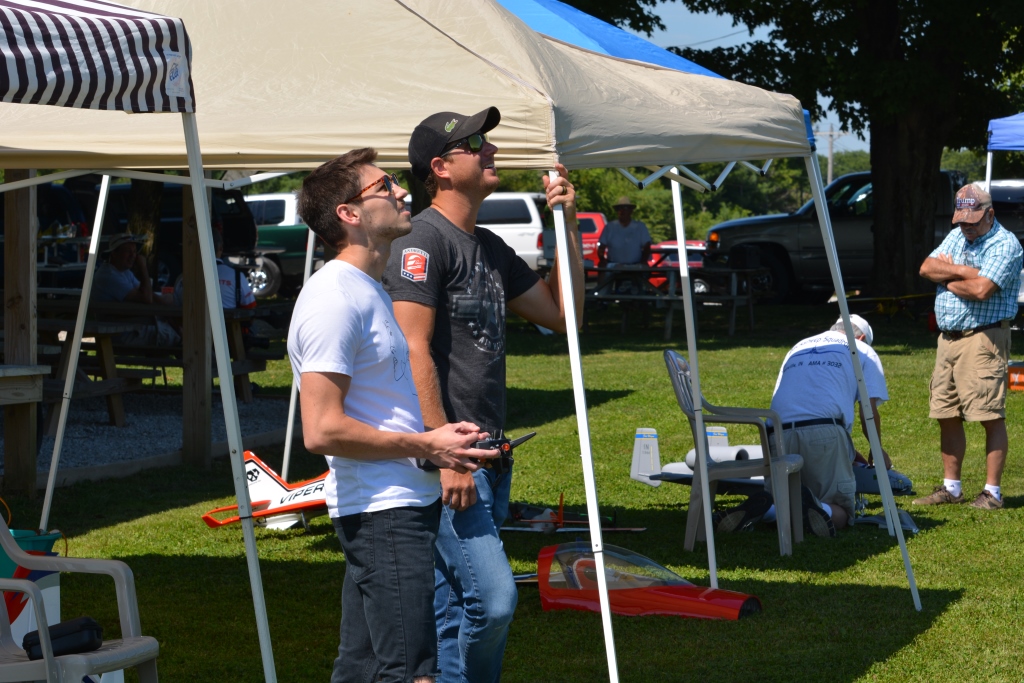 Dillon McBee and Parker Hall flying FPV.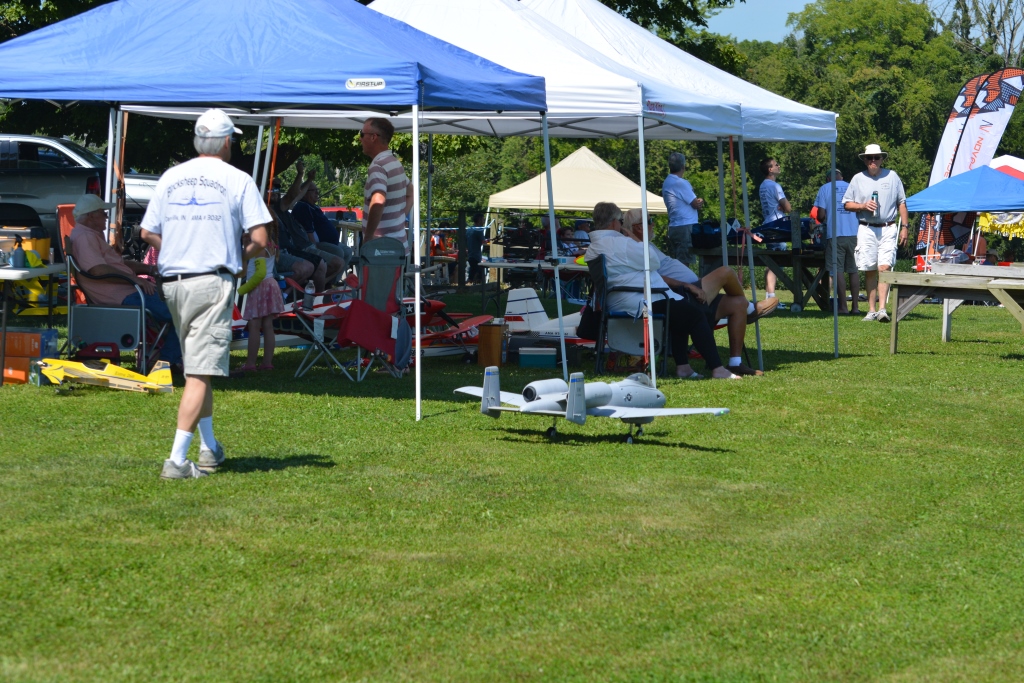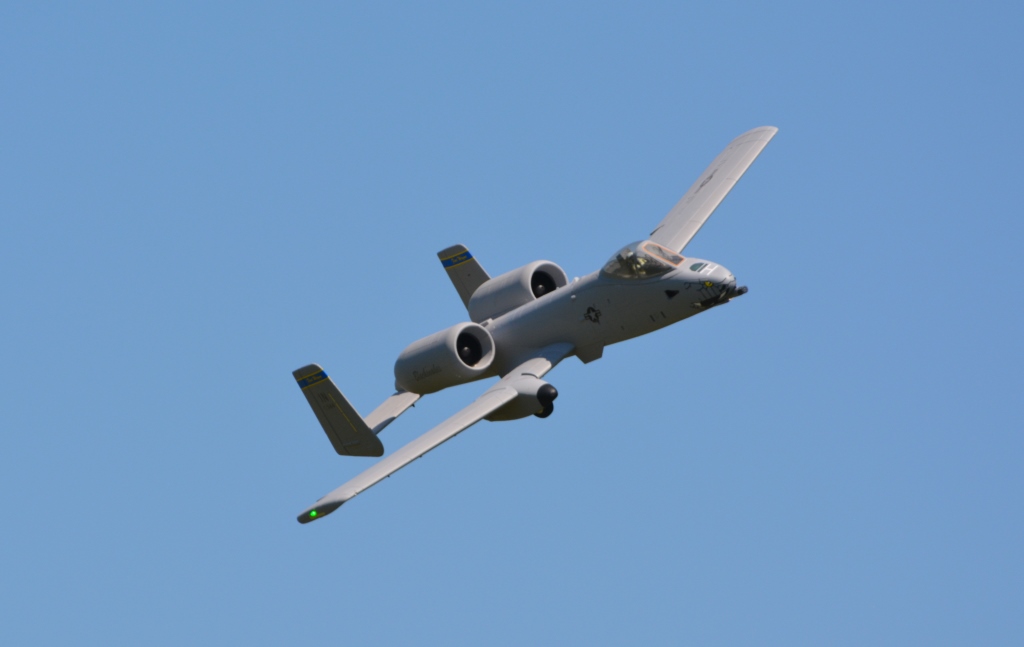 John Louden taxiing twin 80mm A-10 Warthog out for a mission.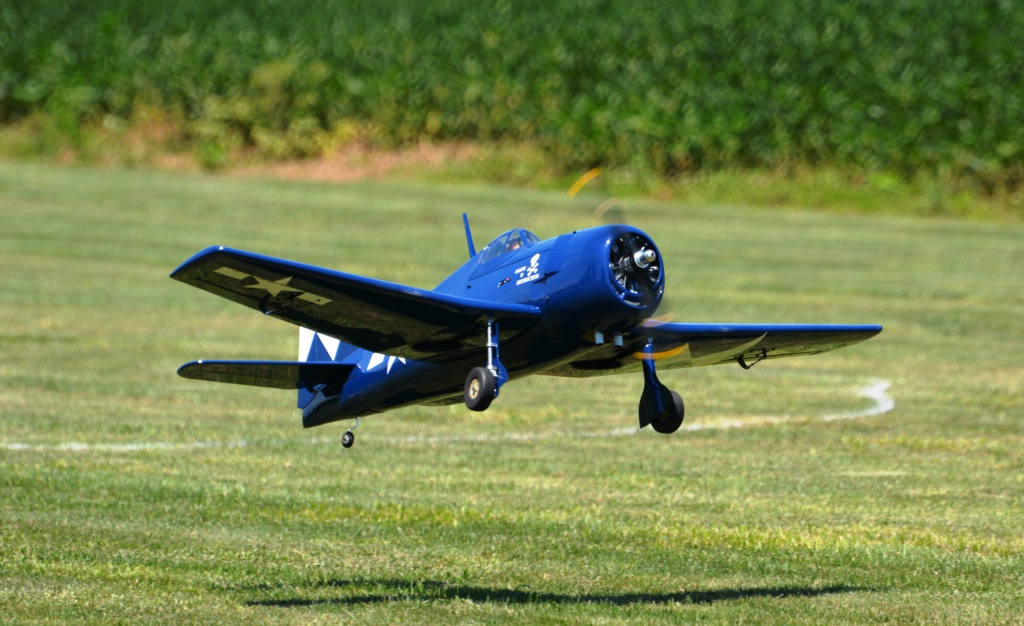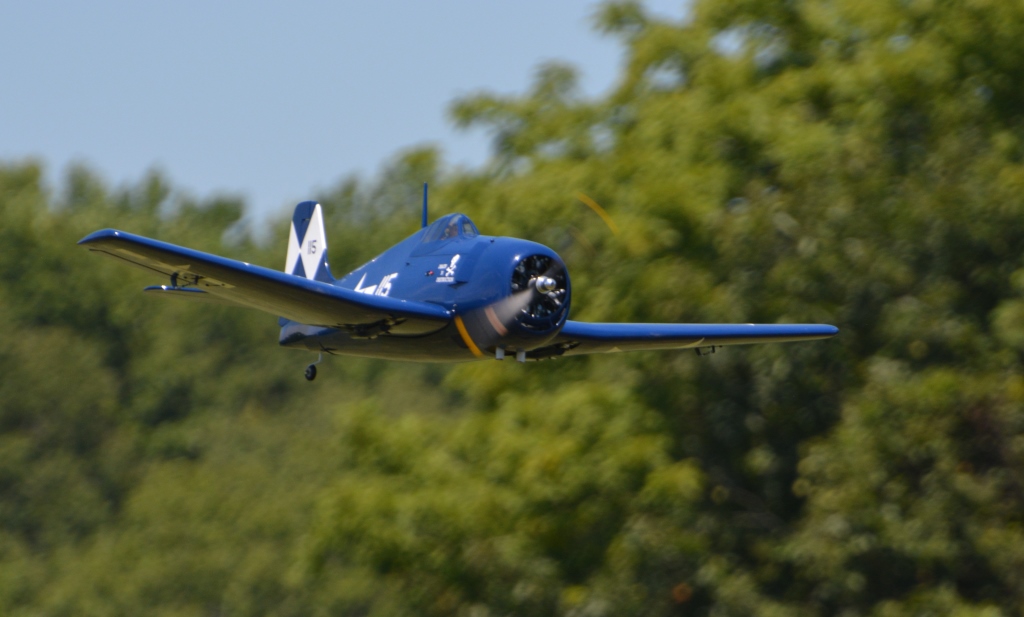 Bryan Baumer's H9 DLE 20 powered Hellcat.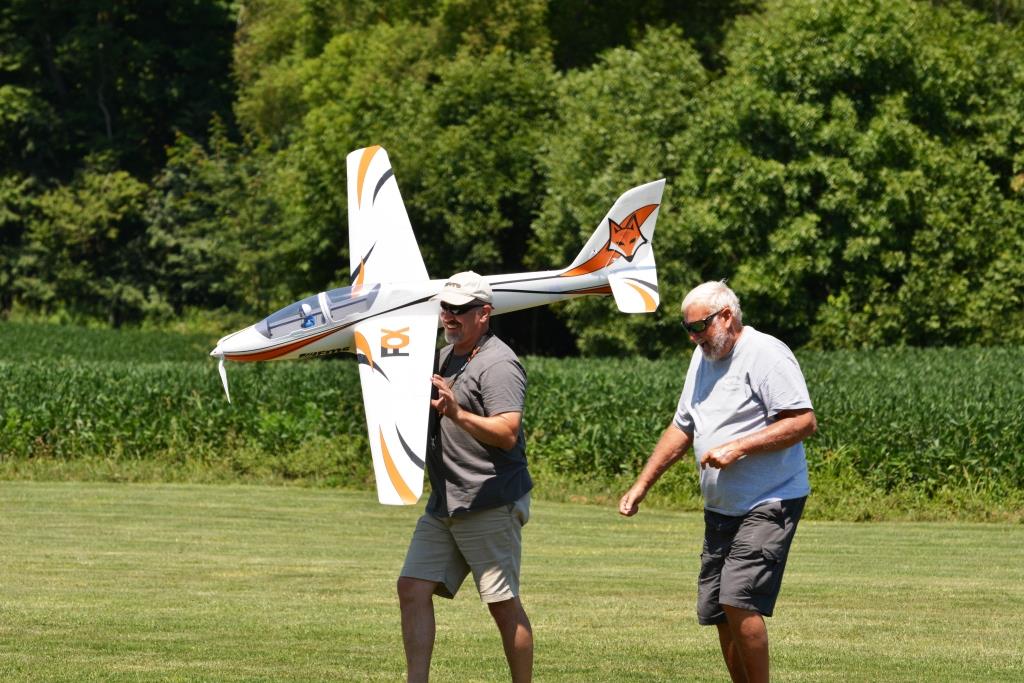 Seve Hoy with FMS Fox powered glider, nice flyer.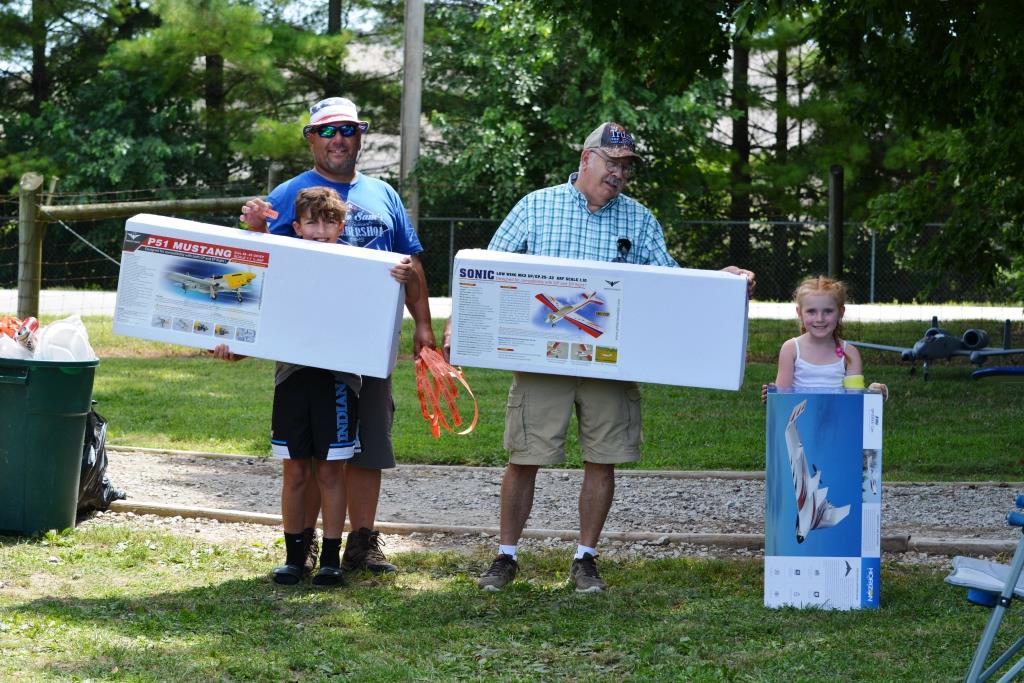 Raffle winners: L to R: Ty & Jamie Brueche, Terry Hatfield and Olivia Hatfield, not pictured - Denny Franklin.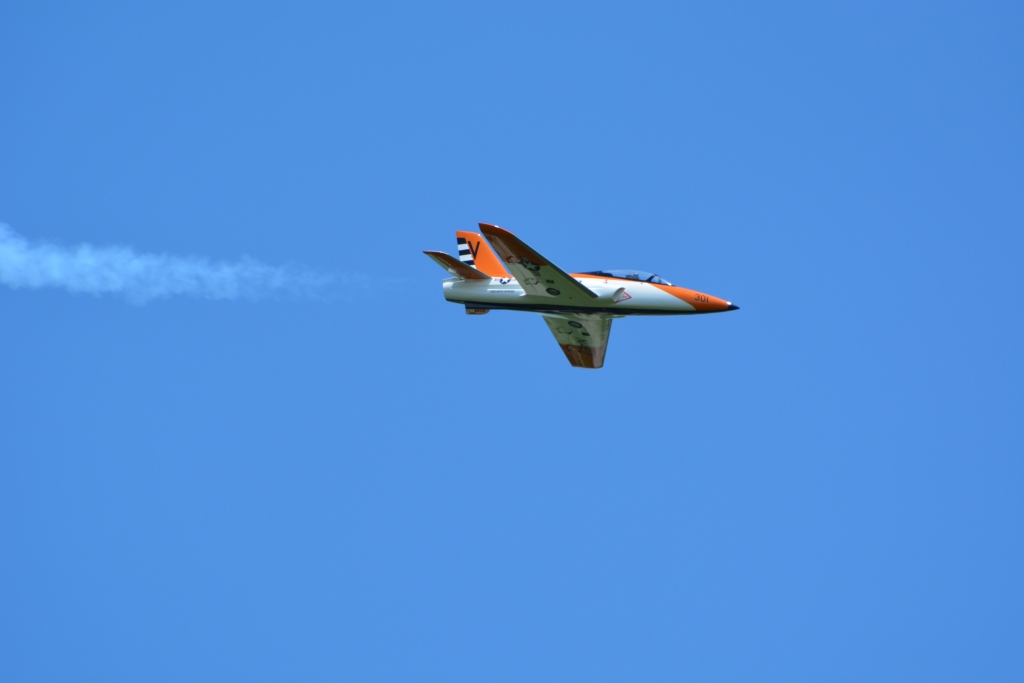 Rege Hall's 91" wing span Odyssey jet, powered by a Swiwin 140.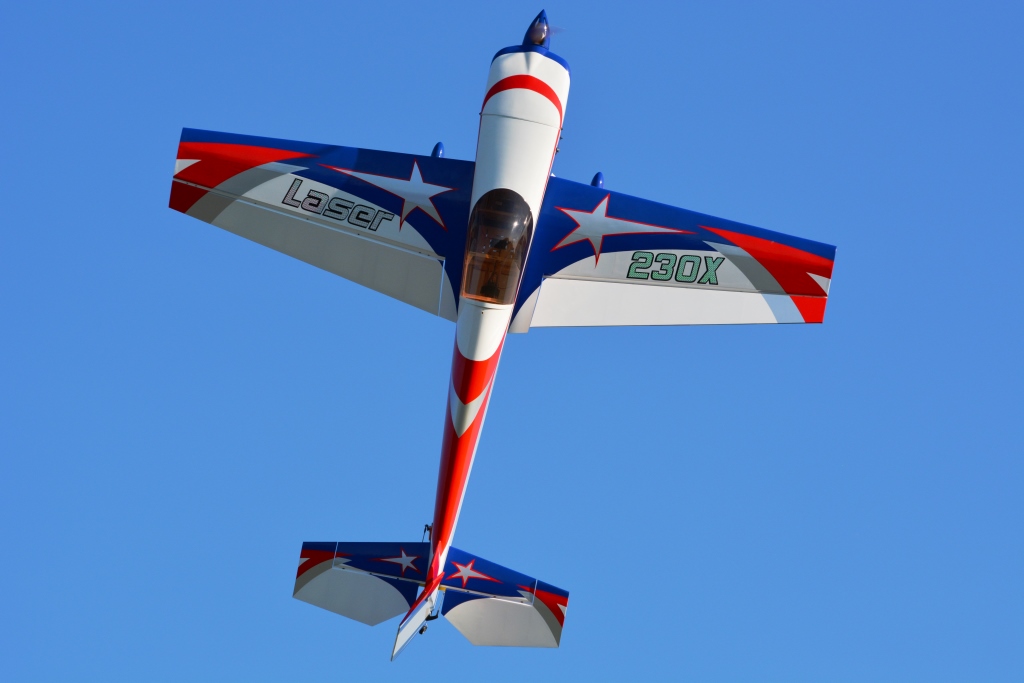 Parker Hall's AJ Lazer 230 hovering.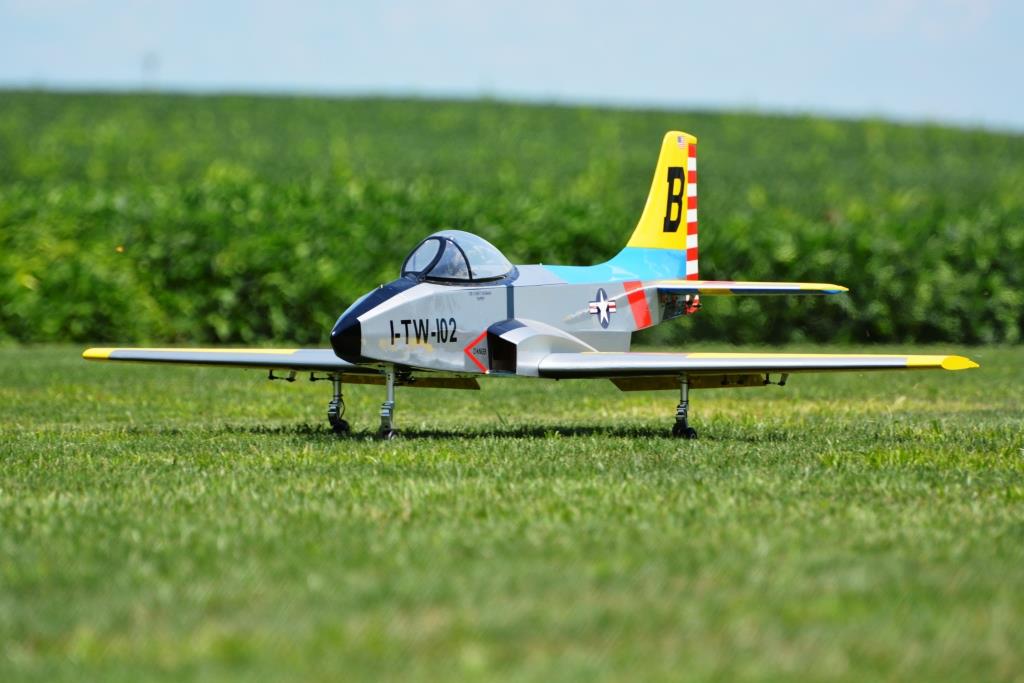 Kyle Bushman's King Tech 100 powered Turbinator jet.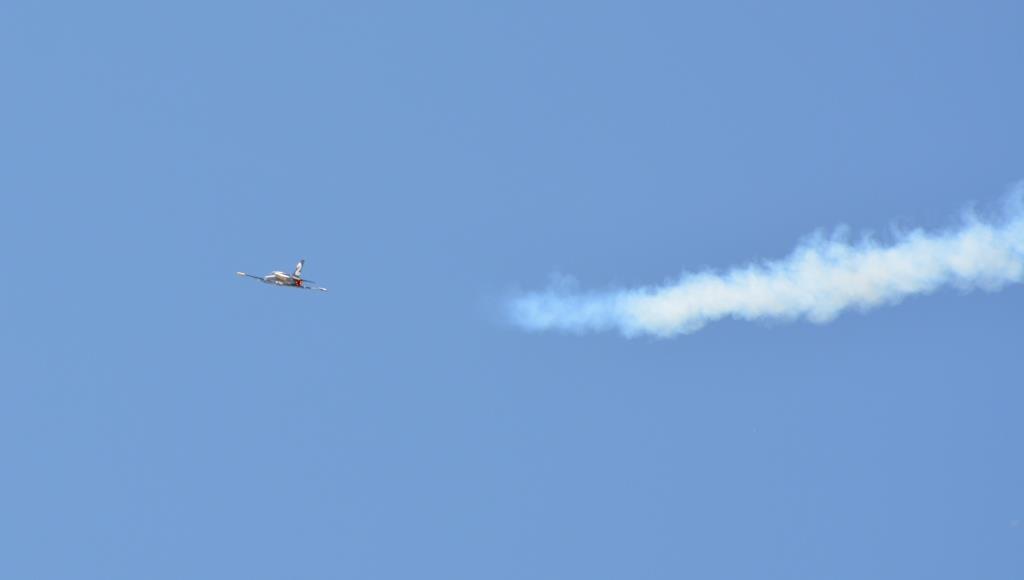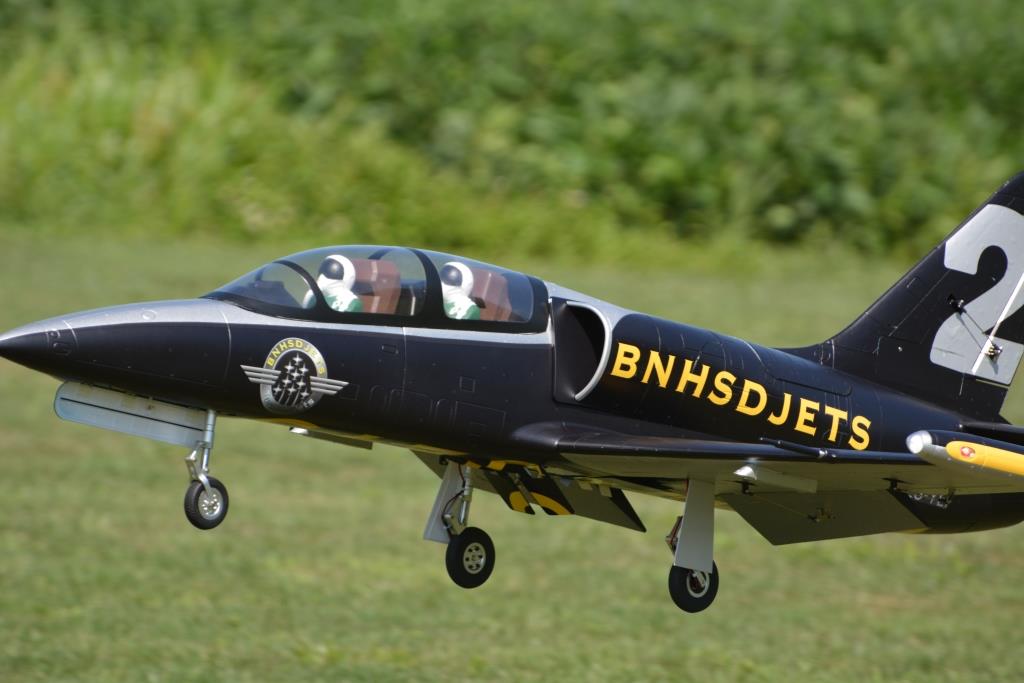 Ryan Jones' HSD L-39 powered by a Jetsmunt 80 turbine.
Below photos courtesy of Jamie Brueche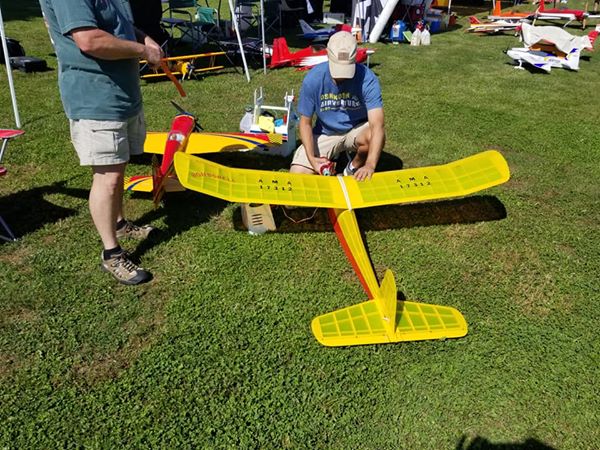 Chris Atwood prepairing an old timer for a flight.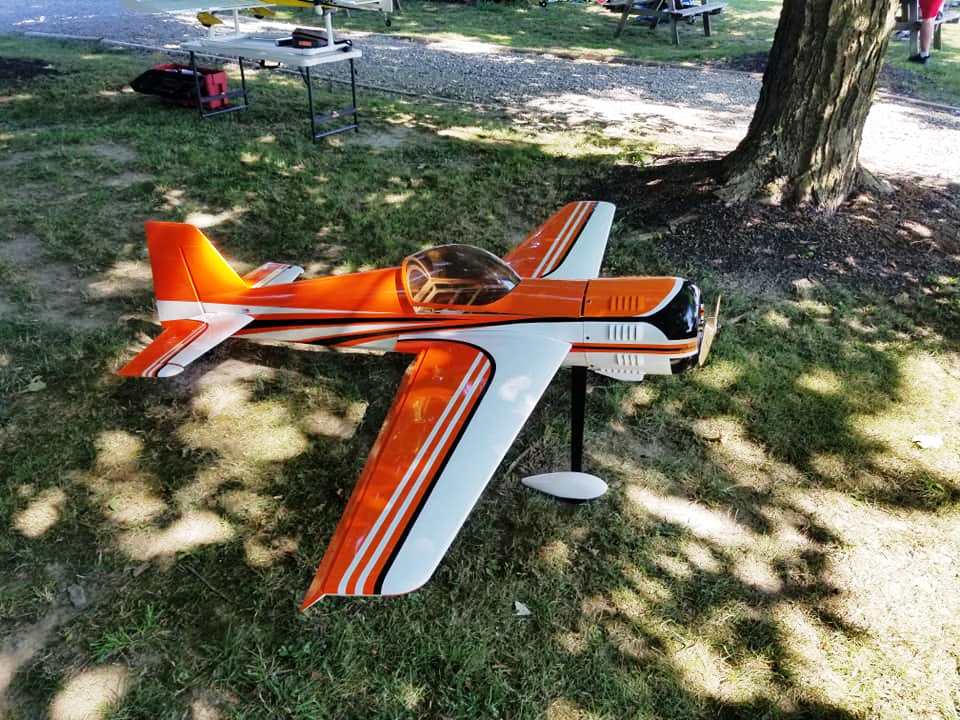 Steve Bushman's Dawg House RC 55cc powered Yak 55SM.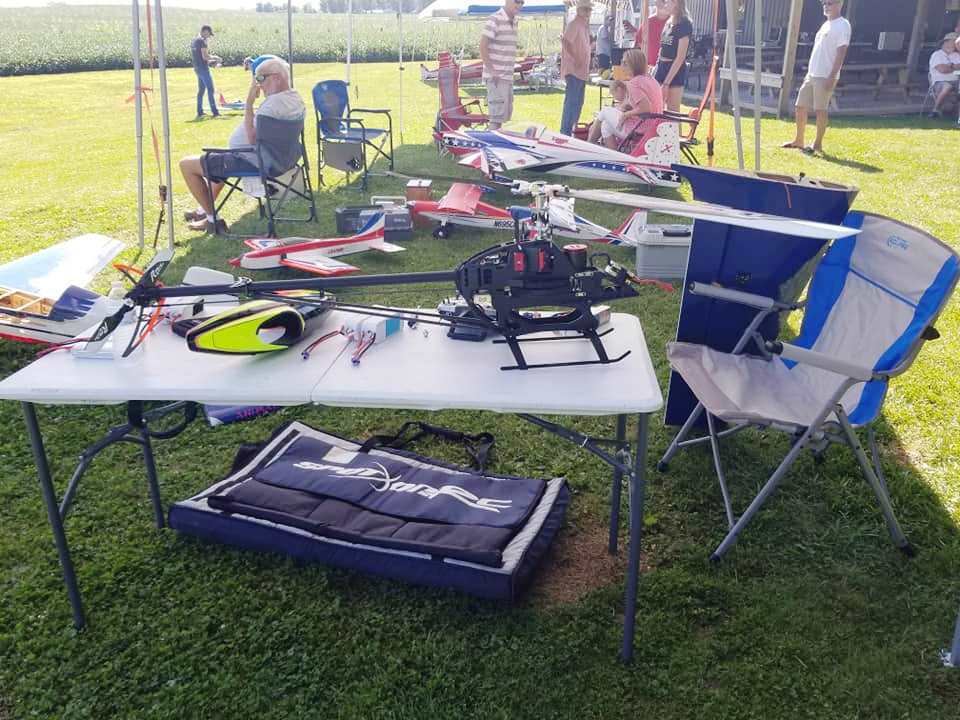 Pit area east.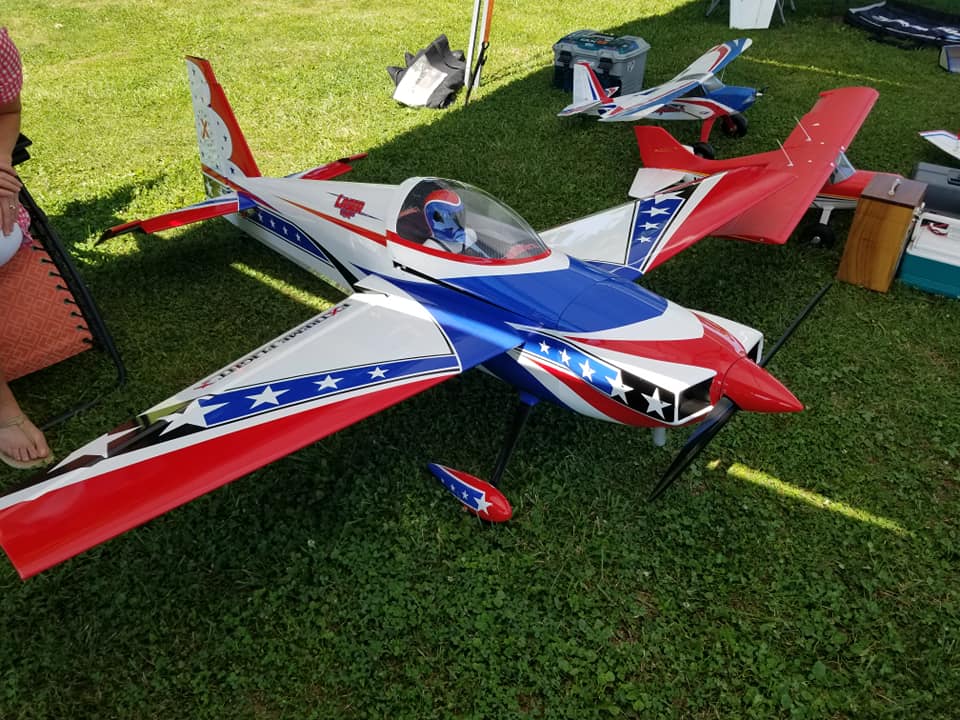 Tom Hatfield's very nice Extreme Flight 91" Laser 200.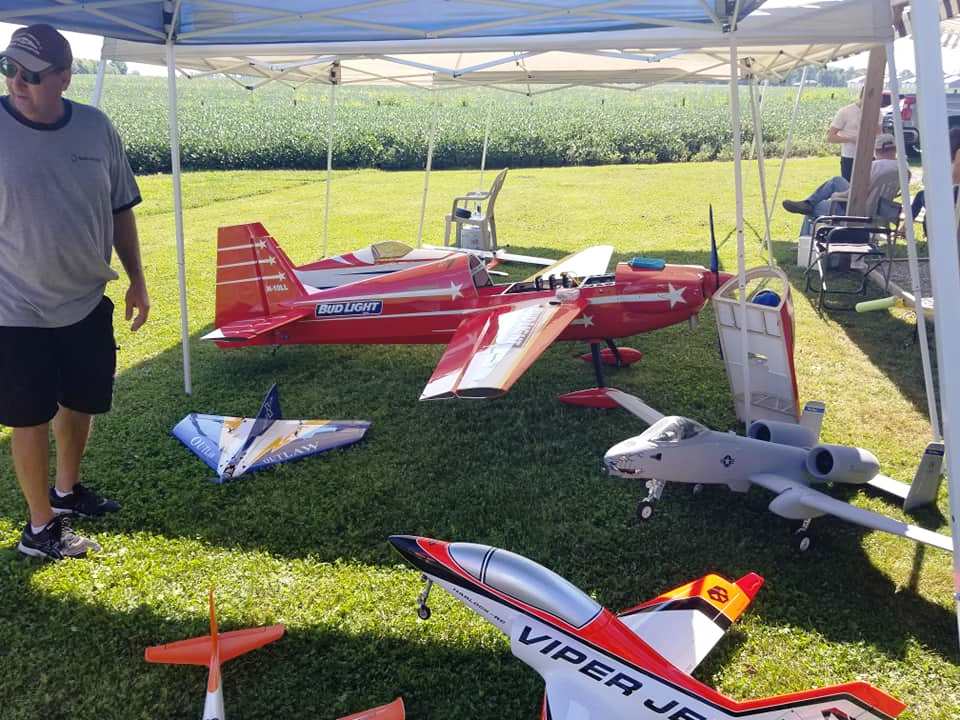 Rege Hall and John Louden pit area.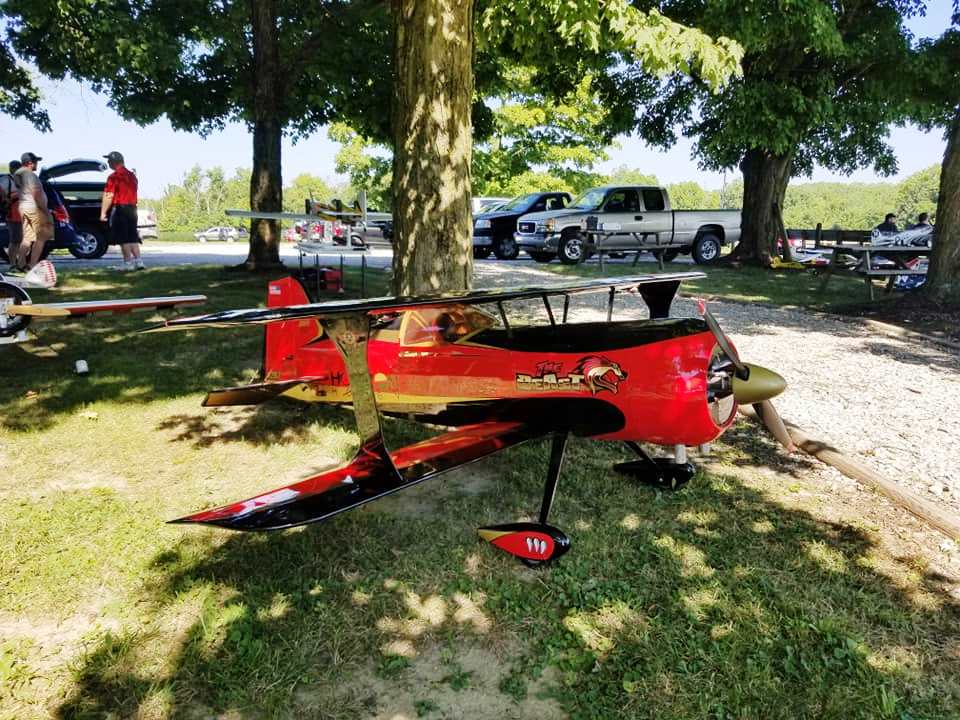 Kyle Bushman's H9 Beast biplane.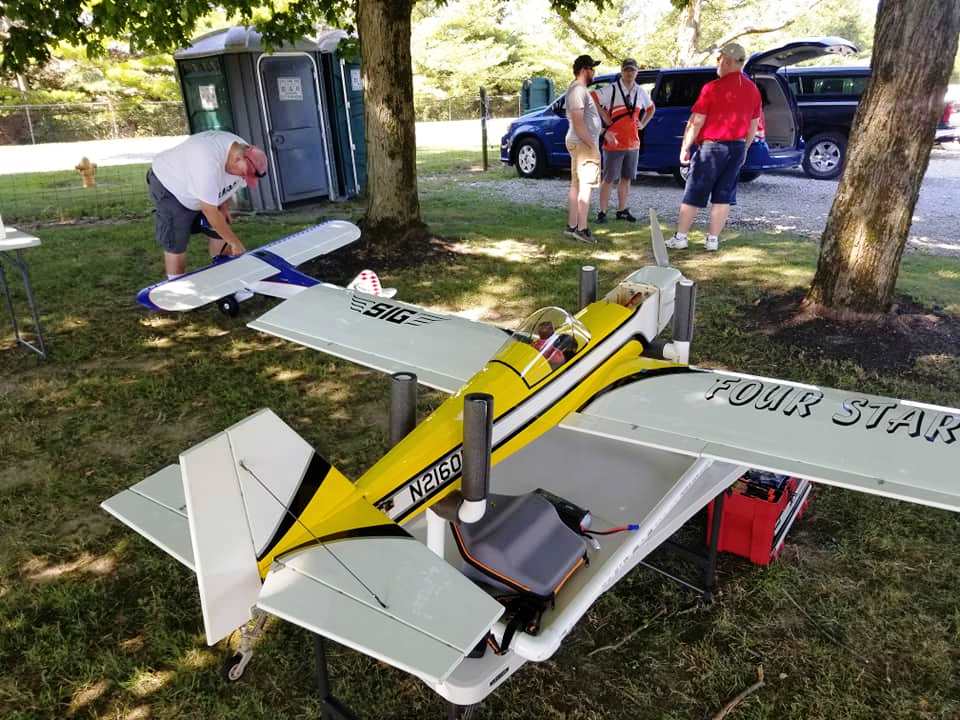 Bryan Paris' electric Sig 4-Star 120.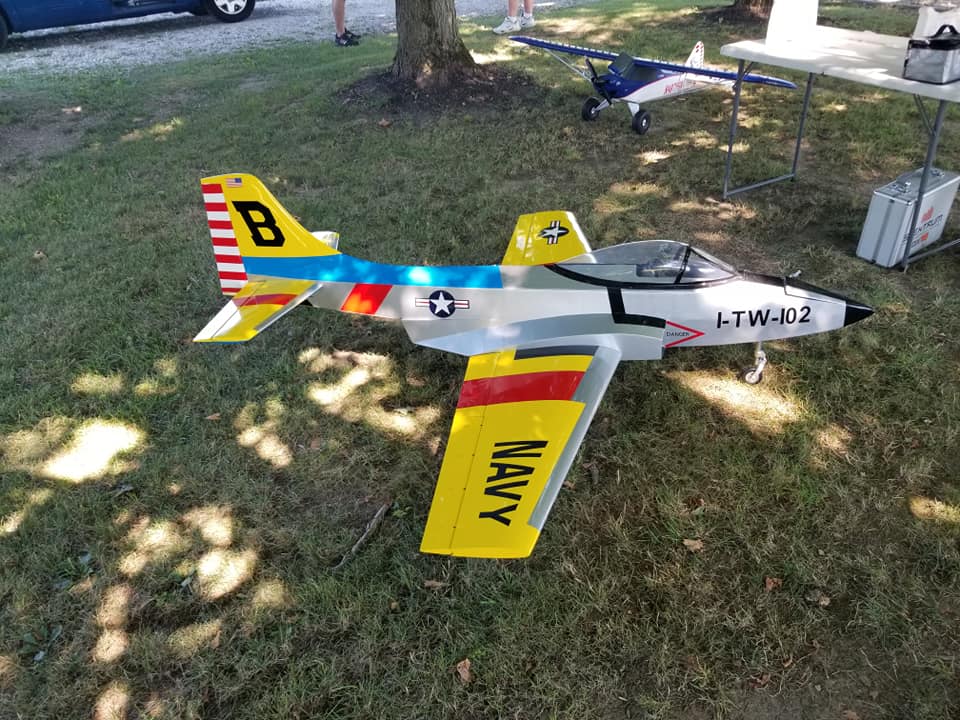 Kyle Bushman's King Tech 100 powered Turbinator.
---
Flying the Pony Express event, 4 of 5 teams were under 2 minutes, 5th team had a Sig Fazer bean field incursion and a P-51 fly away. Who won? Everyone that participated and spectators watching! Actually, it was team 5, 1:42 by 5 seconds over team 2, 1:48. Team 3 and 4 times were 1:51 and 1:57.
---
Ryan Jones' Jetsmunt powered HSD L-39. Very nice!