Our 2018 NMAD R/C Airshow and Fly In to support Hoosier Veterans Assistance Foundation is now in the record books, and a new record it is! Initial count is just over $12,000! WOW!

Saturday, event day, officially started with three of our own veterans, Harold Etling, Tom L Hatfield and Dave Miller presenting the flag as our national anthem played over the loud speakers. The CEO of HVAF, Ret. Brigadier General Brian Copes, offered opening remarks to the club members and guests. Despite a light fog which turned into a comfortable overcast day, there were planes of all types and sizes represented on the flight line for the crowds to look at. Aircraft count was over 130 of all types. There was an aircraft in the air from around 9:00 am in the morning till after 5 pm in the afternoon. My guestimate is we that had more flights logged today than any other day in our history!

A Special Thanks to everyone who raised money, visited local retailers for donations and donated items to support the raffles HVAF.

We sold over 160 bbq lunches and a really very special thanks go to Zac Brown, Jaymee Hall, Linda Clontz, Luke Pollock and Mike Brown for taking care of the food service. They held out till we ran out of food.

The crowd really enjoyed the noon air show. A wide variety of aircraft and flying styles were presented. The airshow started with a candy drop for the 40 or so kids willing to chase a parachute with a piece of candy tied to it. Next up was a radio control sky diver demo. We had a thrust vectoring jet and a go fast sport jet perform, a 1/3 scale Pitts Special, a couple Laser X planes flying together, a very fast delta wing Outlaw, the popular 700 mm electric helicopter flight and a 120mm EDF jet flight. Click on the thumbnail for a larger view, and then click back on your browser to go back to the other photos.

Be sure check back later for more details of today's event. We will also post a list of our very gracious sponsors and supporters. The list was very big this year.
---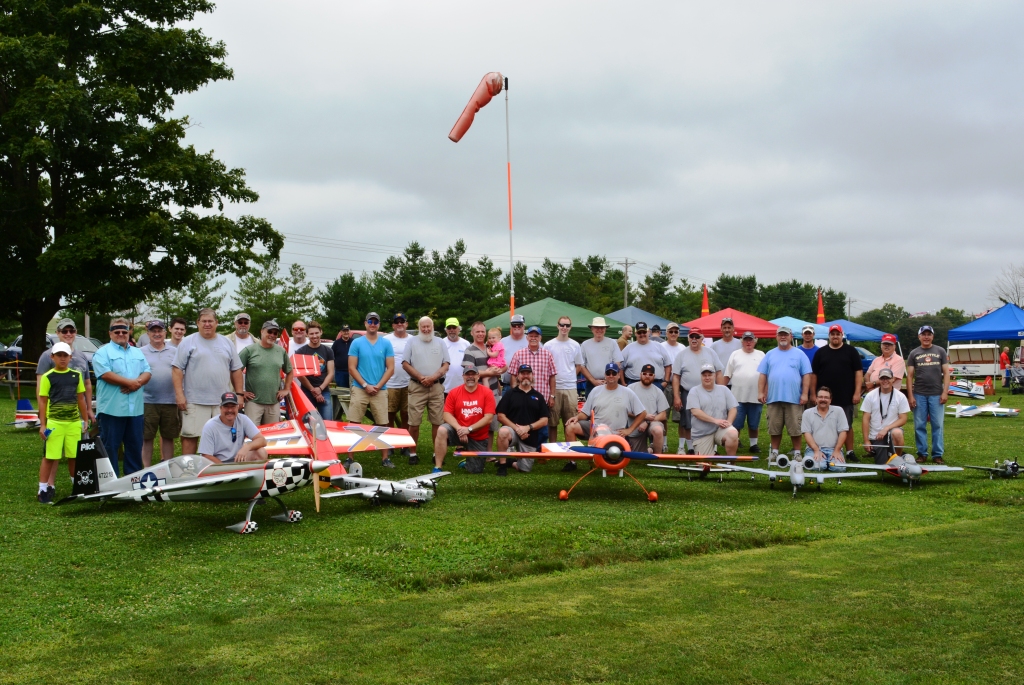 HVAF CEO, Ret. Brigadier General Brian Copes and Director of Advancement Aaron Carmichal with the Balcksheep to open our 2018 event. Initial fund raising count is over $12,000!

Some additional photos courtesy of Scott Black.
---