Day 1, Sunday 19-July: The first night we flew at this years Hendricks County Fair was another hot one. Despite the very warn temperatures, we flew for 3 hours nad had a plane in the iar every minute. Tom Carlyle and Warren Estep kept busy the entire evening talking to all who stopped by. Tom helped many youngsters to build and fly FPG-9 (foam plate glider 9") as we have done in the past. Bryan Baumer's sound set up in his Stuka was a big hit with the crowd. Crowds were not as big as in the past, however, the Friday night demo is usaully a bigger crowd. When the sun was hot it was quite warm and humid. Those who braved the weather and flew many times with a wide variety of planes include; Brian Aimer, Bryan Baumer, Scott Black, Tom Carlyle, Warren Estep, Parker Hall, Rege Hall, John Louden, Dave Miller and Weir Thurman.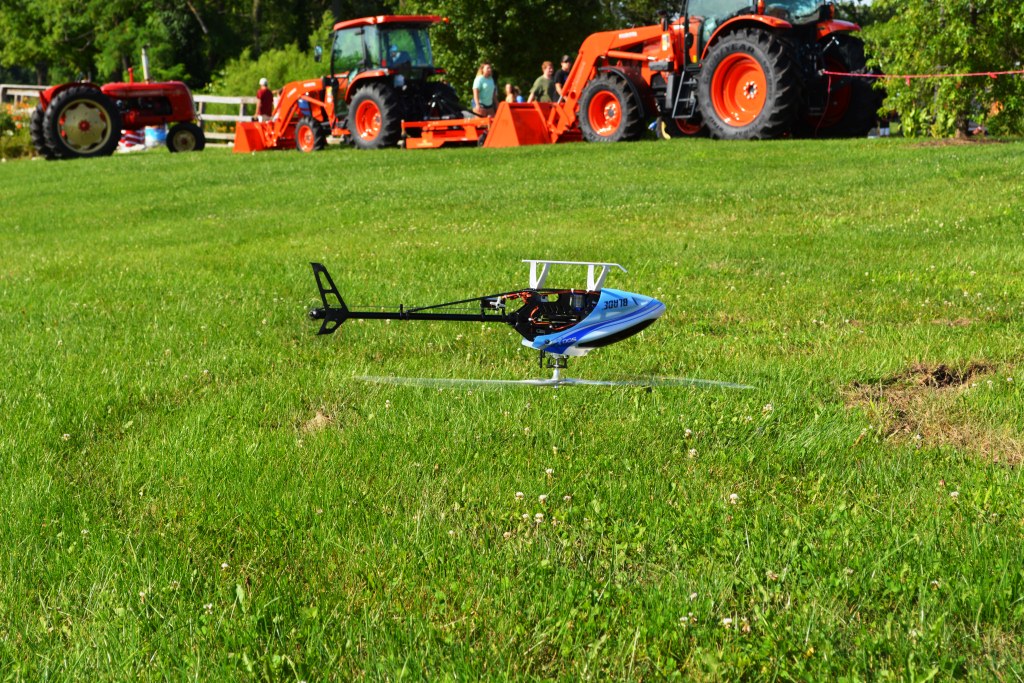 Parker Hall flying a helicopter demo this year with his Blade 500X.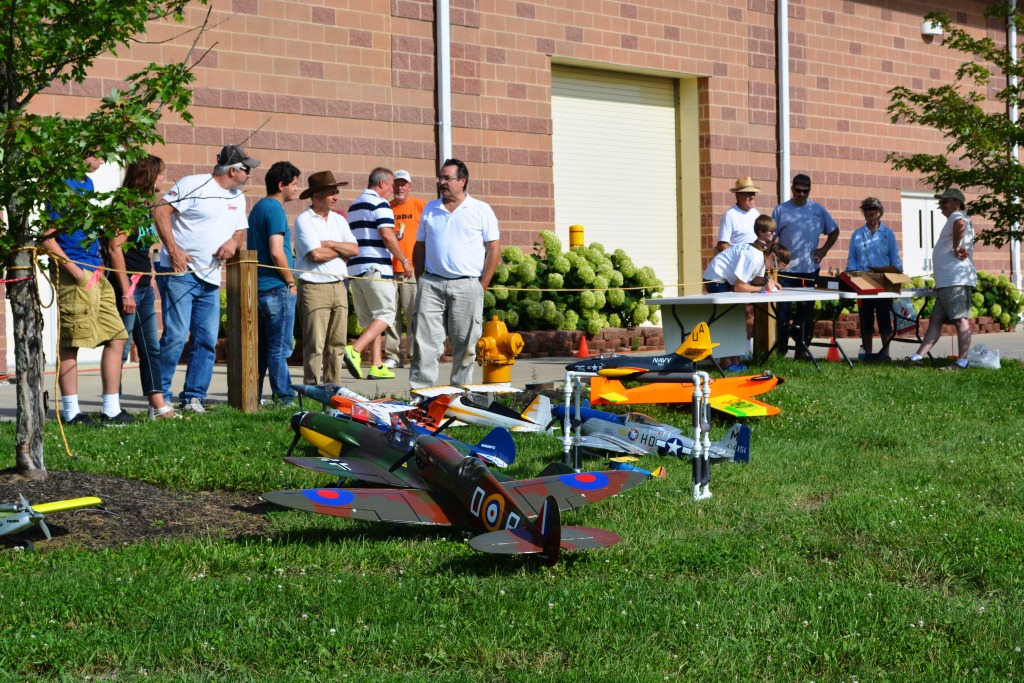 A shot of the display planes looking towards the south at the pop ups and FPG-9 table.
Parker shot this video while flying his 250 quad racer FPV.
Below are some more pictures from the Hendricks County Fair Day 1 provided by Scott Black: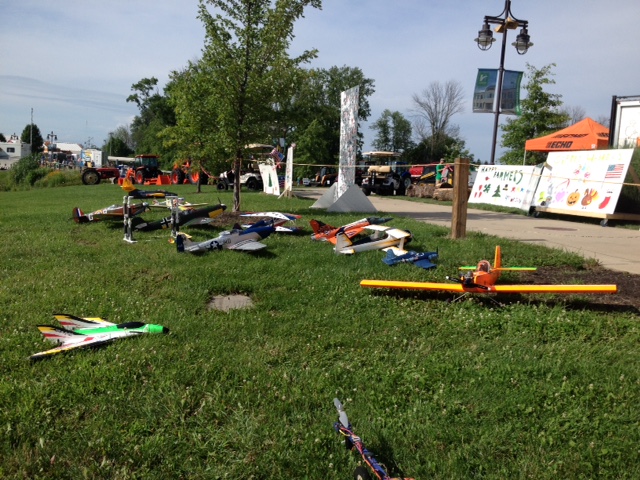 A shot of the display planes looking north.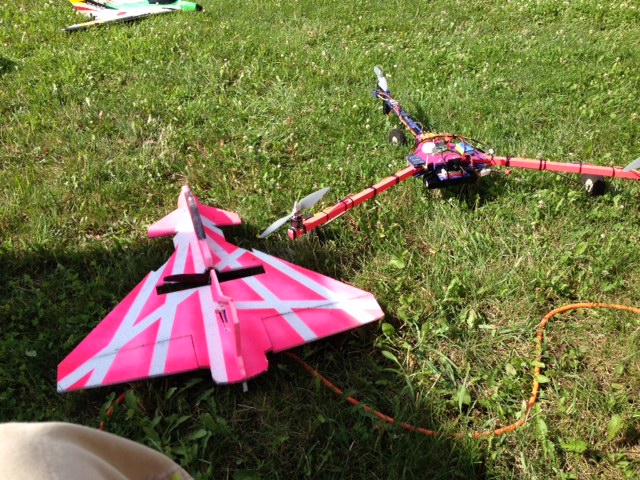 Parker Hall's flat Eurofighter and tri copter.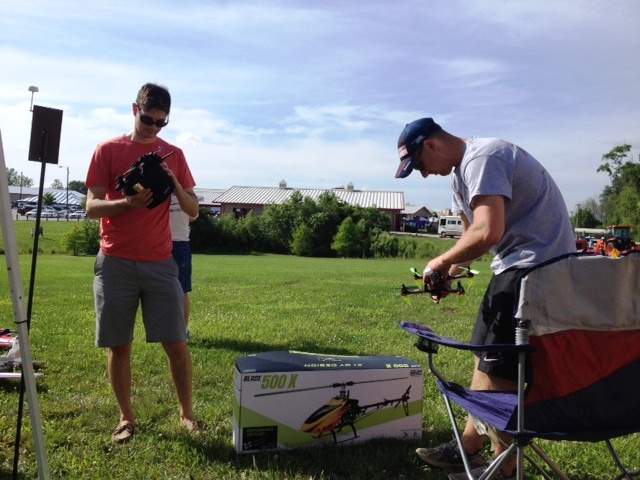 Brian Aimer getting his new HK FPV goggles ready.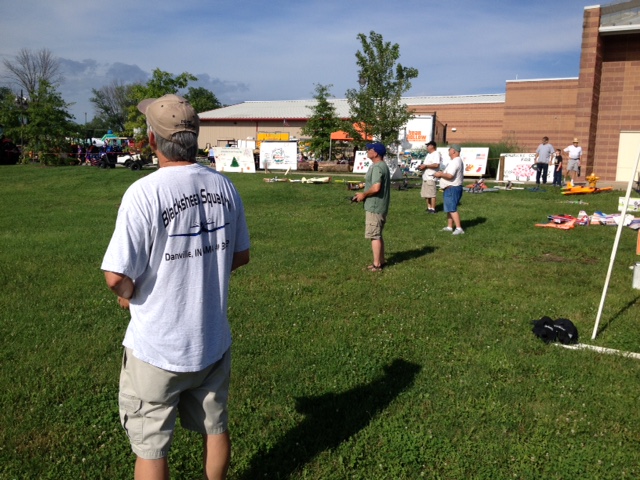 The flight line with everyone flying flat foamies.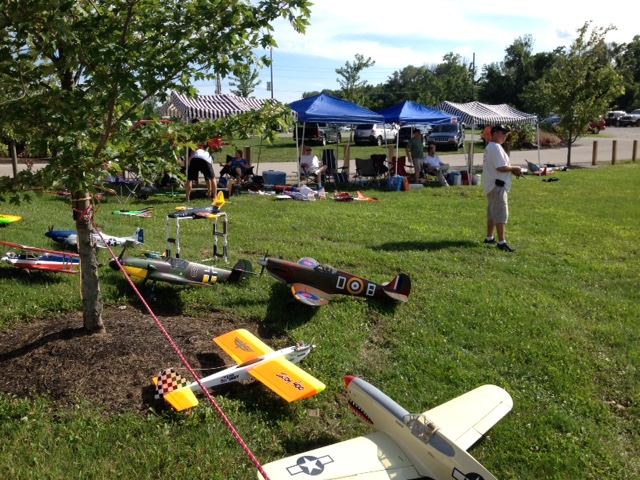 Planes, planes and more planes on display with Rege Hall flying in the background.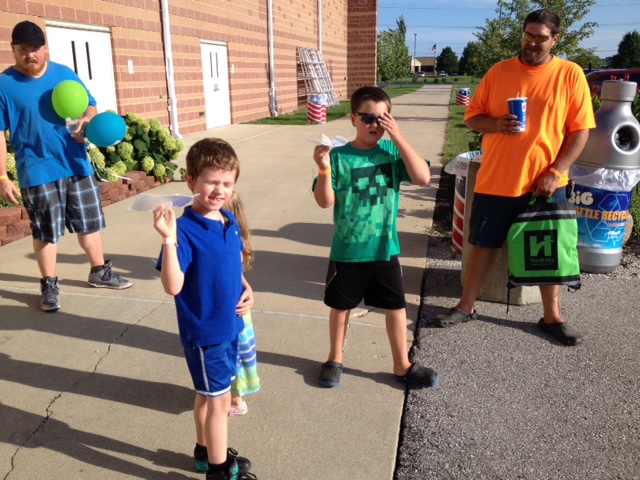 Some young future rc pilots testing out thier FPG planes they just built with Tom Carlyle's help.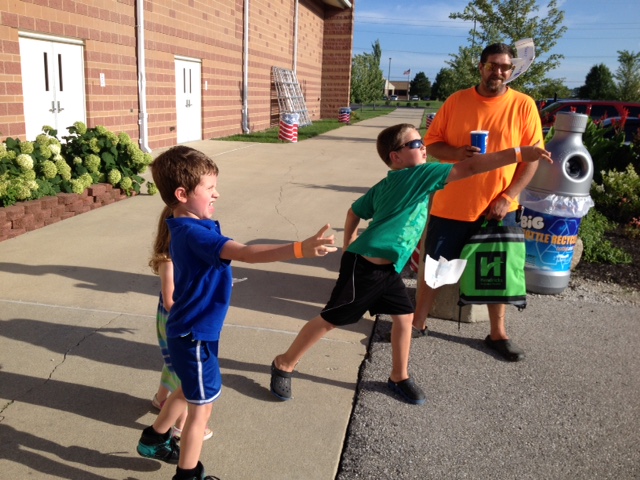 Ready set throw! Despite the lower than usual crowd, many youngsters built and flew the FPG's that they also decorated.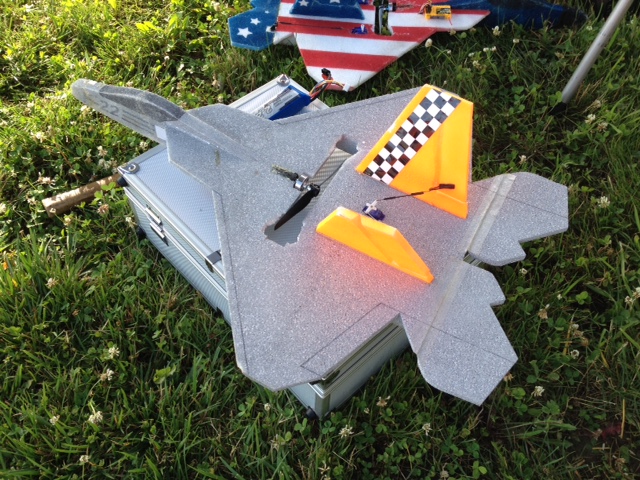 John Louden's flat F-22 with Bryan Baumer's in the background.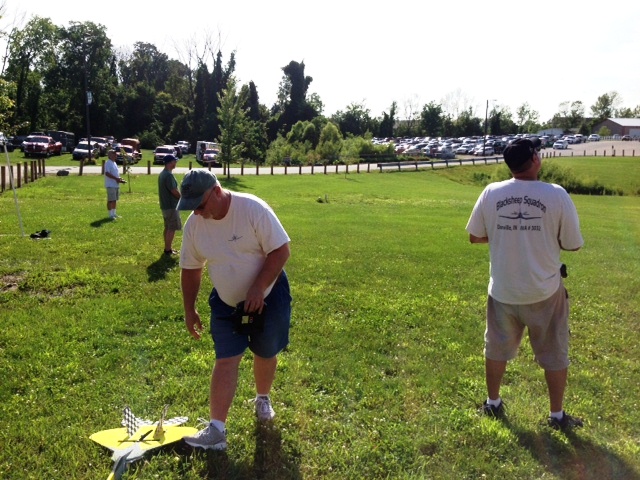 Dave Miller with his flat F-22, you see a lot of these. Most versatile little rc plane flying, everyone should have one.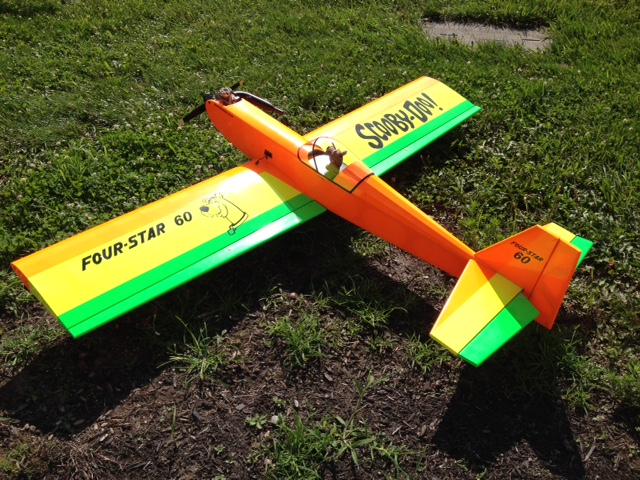 Scott Black's really colorful Sig Four Star 60. (Parker and I are envious of the bright colors).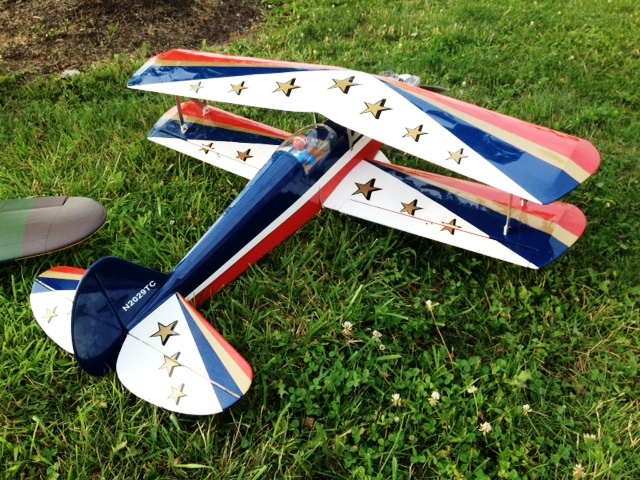 Tom Carlyle's Super Sportster bipe.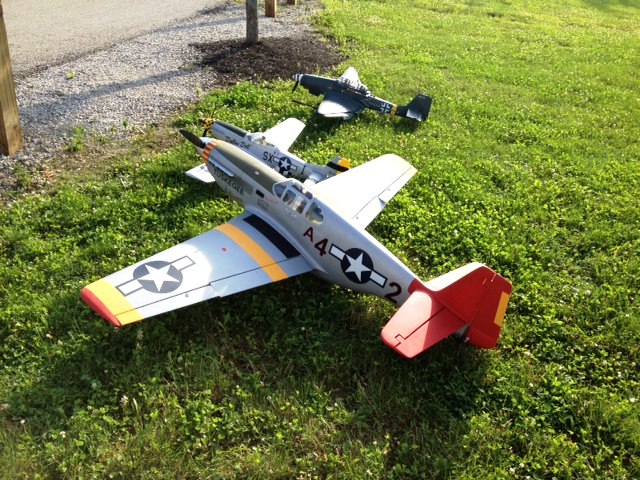 Bryan Baumer's fleet of warbirds, ESM P-51C Mustang, E-Flite Dallas Doll Mustang and his sound enhanced FMS Stuka. Spectators really got a kick out of the sound modules on Bryan's Stuka.
---
Day 2, Friday 24-July: The second evening we flew and displayed at the fair was warm, but not quite as humid as day 1. We had people watching nearly the entire time we flew. We flew from about 5 pm till a little after 8:30 pm, really got nice towards the end. The crowds really enjoyed the two combat chase flights we flew. Tom Hatfield's 36% Extra 330 did a brief smoke demonstration, lots of smoke! Dillon McBee flying his 350QX using Ray Courtney's ground base set up for the spectators to watch from the onboard camera was also a big hit. And again, a pretty wide variety of planes kept the crowd entertained the entire time.As on Sunday night, Tom Carlyle and Warren Estep were great spokesman for the club. They were busy talking to the crowds all evening. We also had many stop by and ask questions about getting started in RC and lots of interest in the foamies we all now know and love. Again, special thanks to those who particiapted this evening: Brian Aimer, Bryan Baumer, Tom Carlyle, Daniel Curtis, Ray Courtney, Warren Estep, Rege Hall, Tom E. Hatfield, Tom L. Hatfield, Joun Louden,Dillon McBee, Ralph McBee, Dave Miller and Weir Thurman

Here are a couple videos and lots of pictures. Stayed tuned for more videos later.

Round 1 of flat foamie combat chase. Rege Hall flying his flat F-22 with a host ot pilots chasing the ribbon. Dillon McBee, Bryan Baumer, Dave Miller, Brian Aimer, and Tom Hatfield all made the chase for the ribbon.

This video is courtesy of and shot by Brian Aimer. Used a Mobius on his flat Eurofighter to chase the ribbon! Look closely, you will see all the challengers zip through the field of view.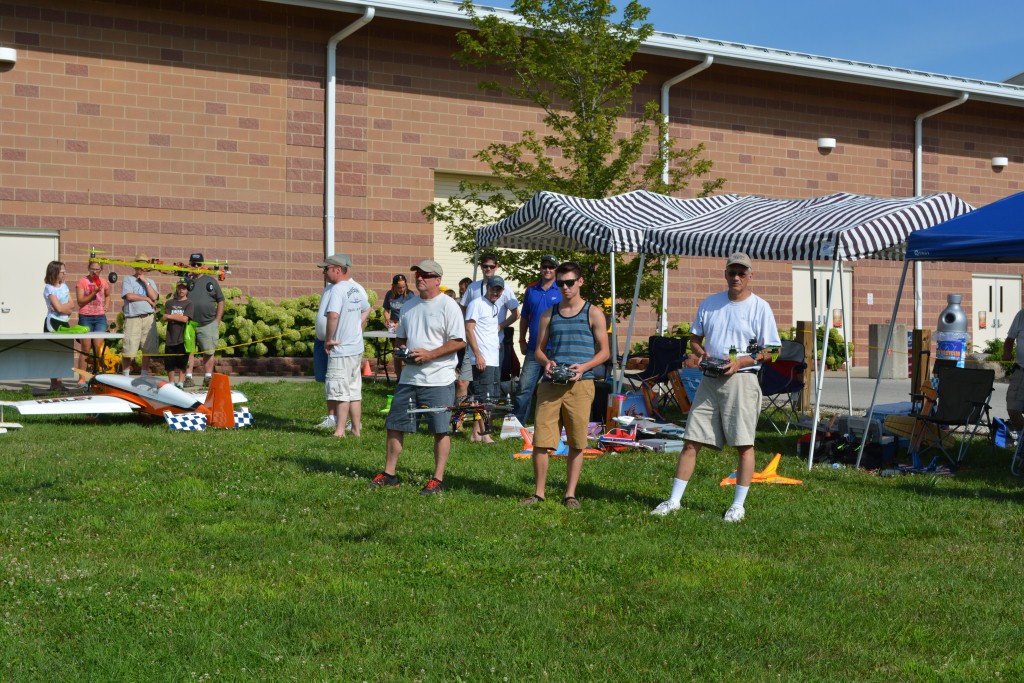 Quad city, baby. Ralph McBee, Dillon McBee and John Louden hovering quads up cloase. Dillon's is a Scorpion with 6 motors, so, I guess a hex or double trey.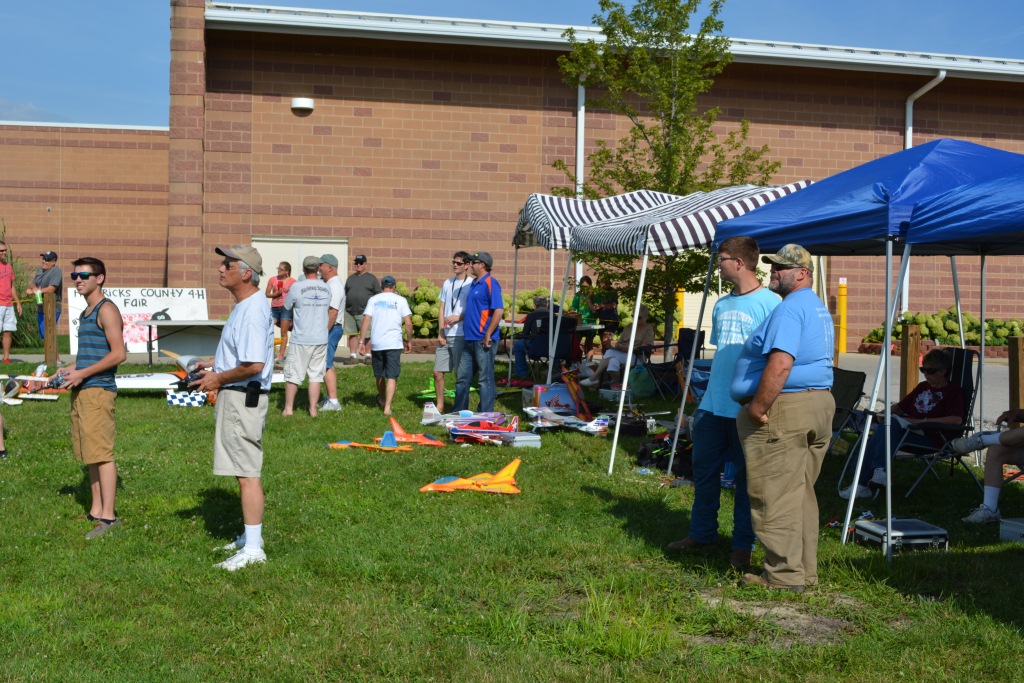 John and Dillon with Curtis Prater and a new potential member watching.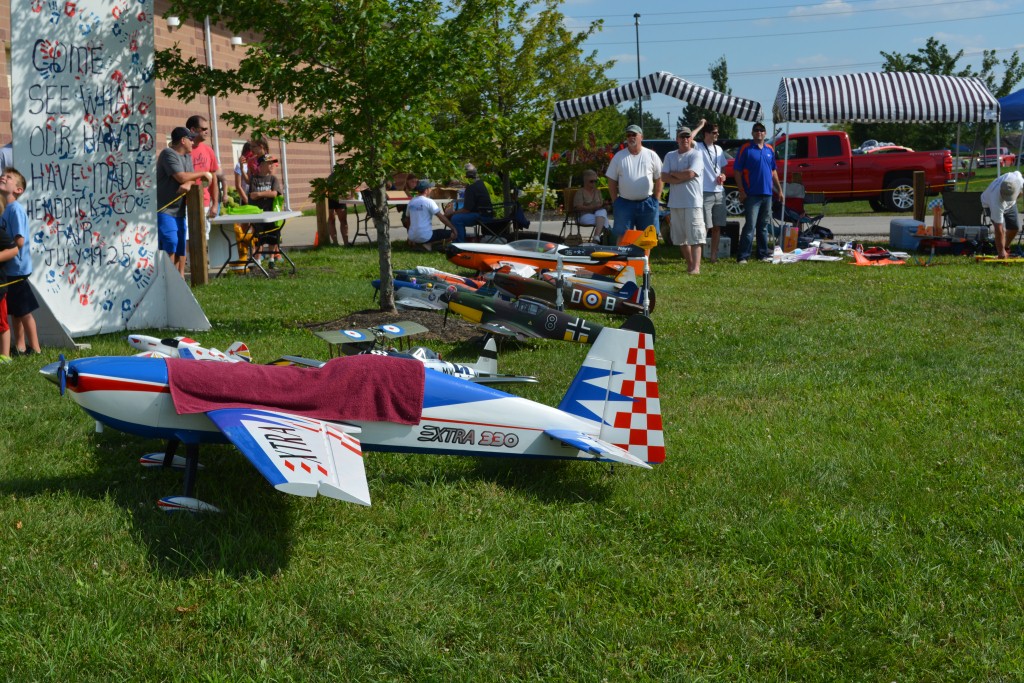 The display line looking south. Tom Hatfield's 120cc sized Extra 330SC in the foreground.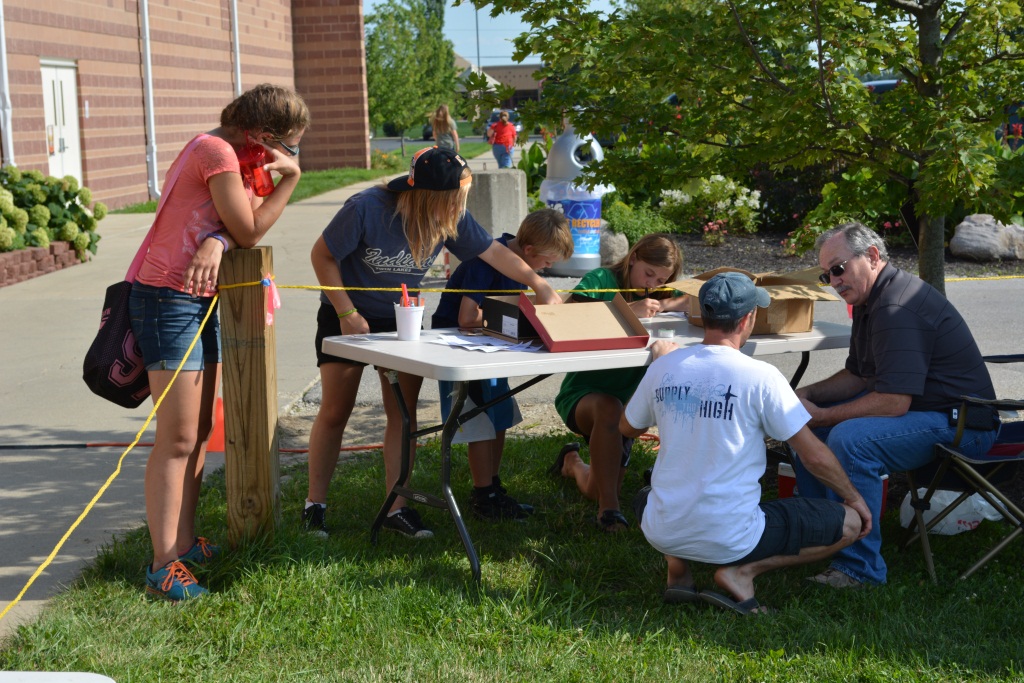 Tom Carlyle working the FPG-9 glider building table. Tom helped a lot of youngsters build and fly one of these simple gliders.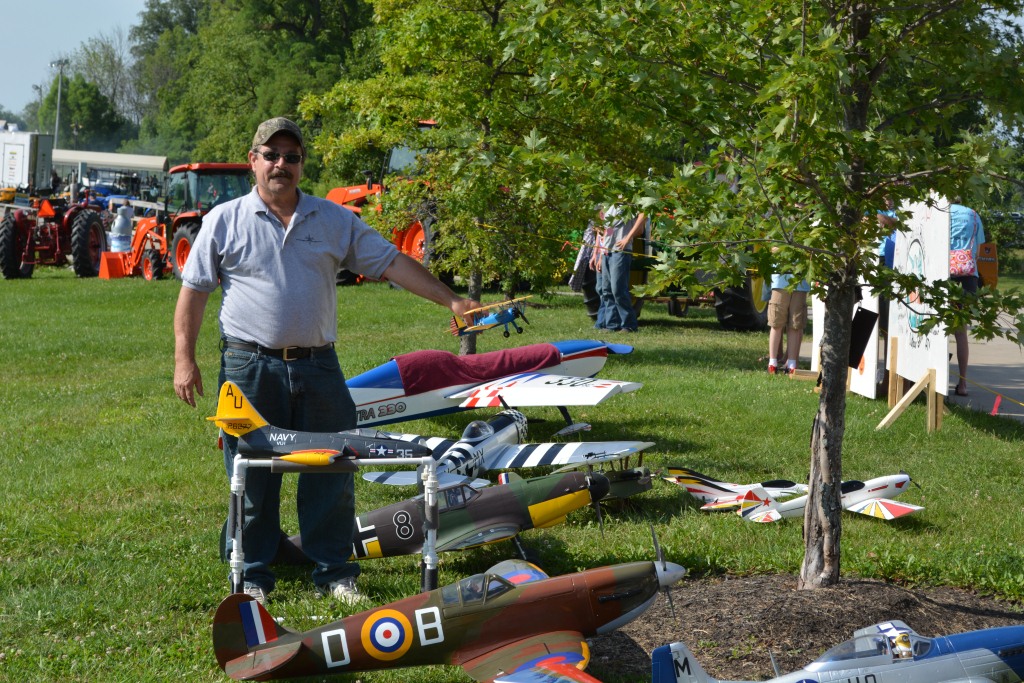 Warren Estep holding up his smallest war bird, a UMX PT-17 Stearman. Warren brought a whole fleet of war birds.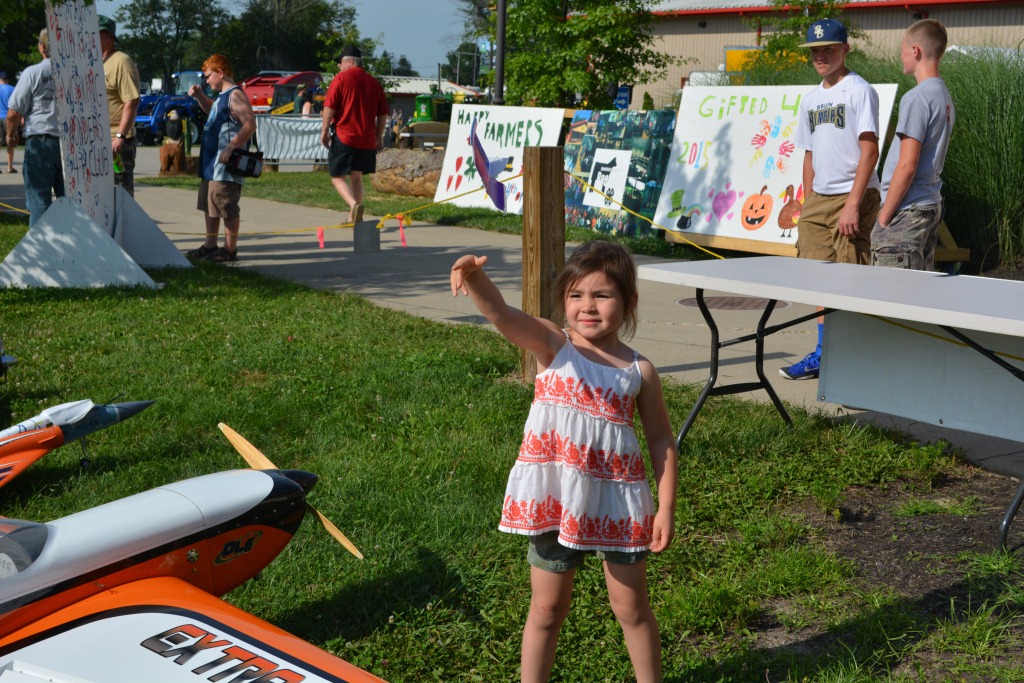 One of the many youngsters is test flying her FPG-9 plane after spending many tedious minutes getting the paint scheme just right.
Another shot of Tom working the FPG-9 table, great job Tom!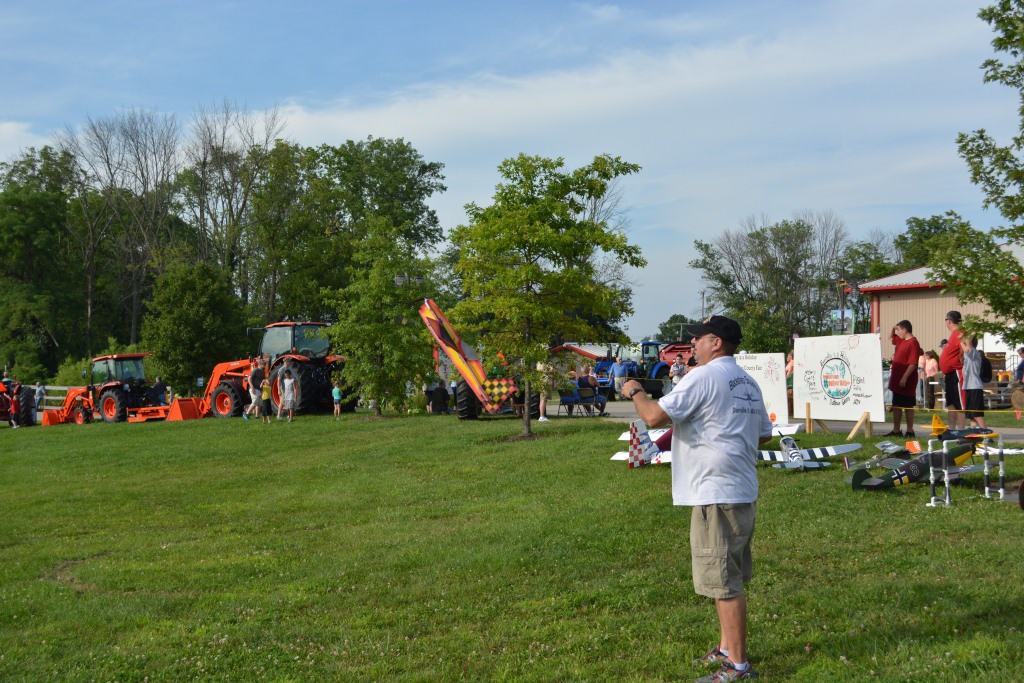 Rege Hall launching his flat Raven.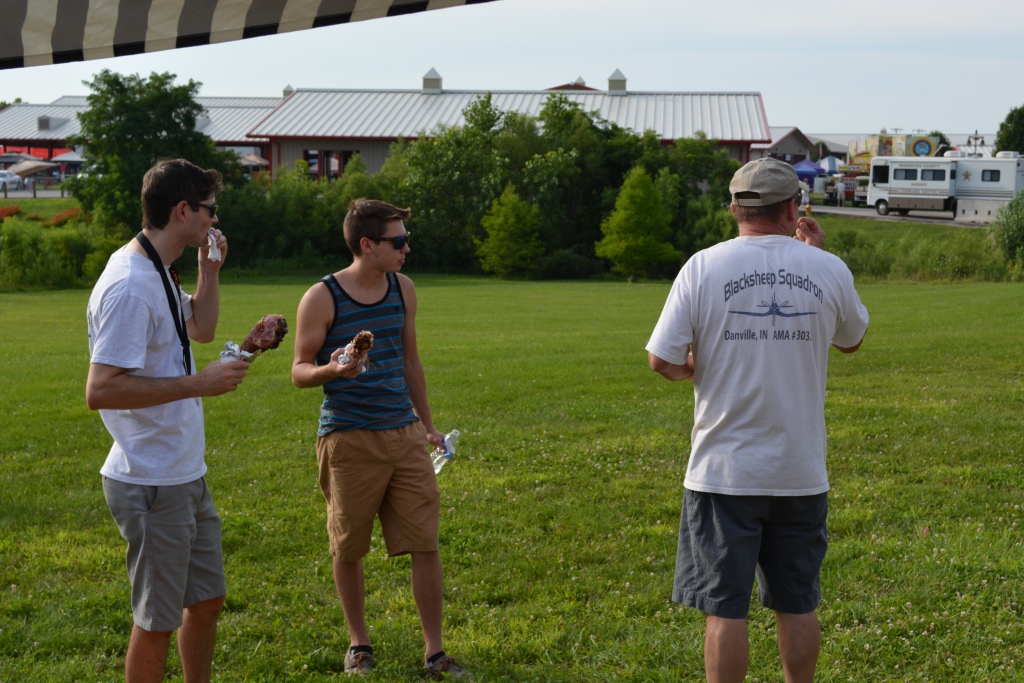 Wow! Look at those turkey legs.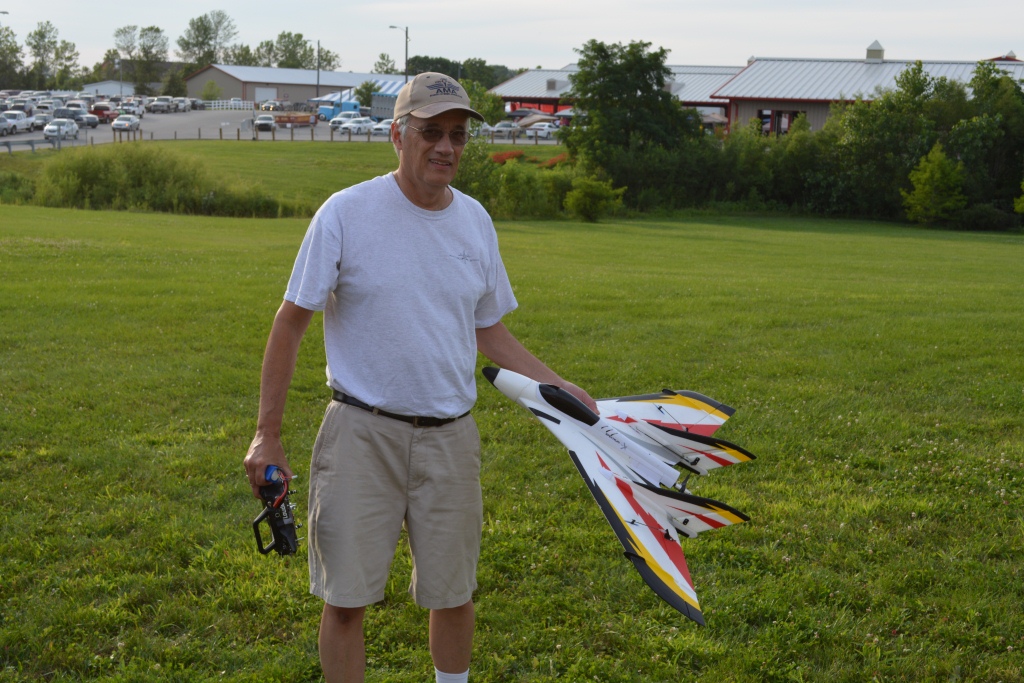 John Louden with his E-Flite Stryker.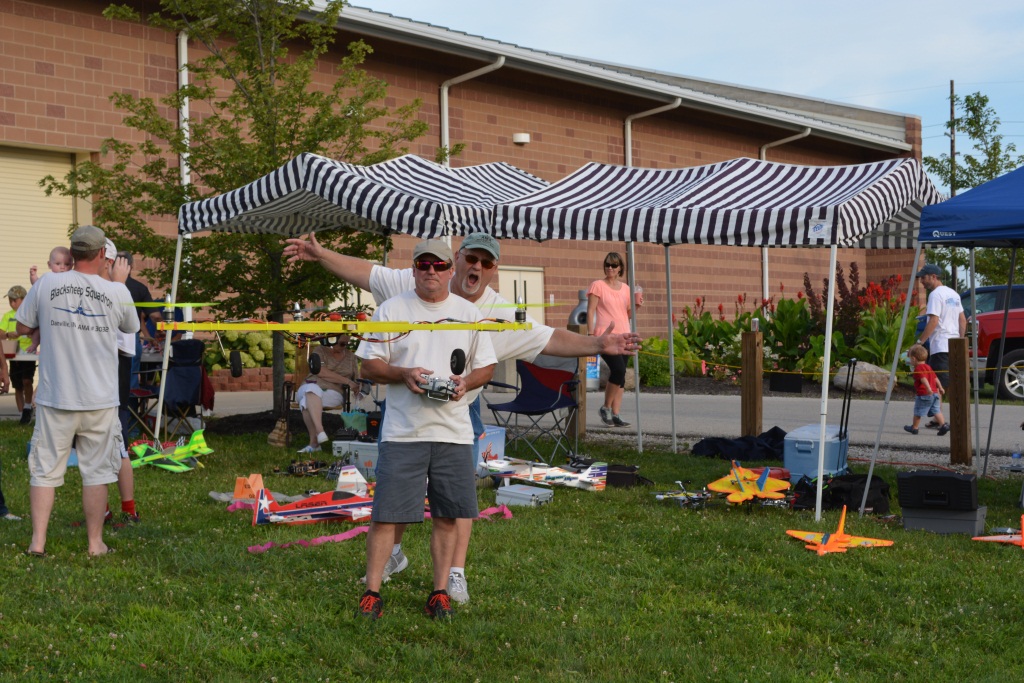 Ralph McBee with his tri copter. Dave says this is a photo bomb.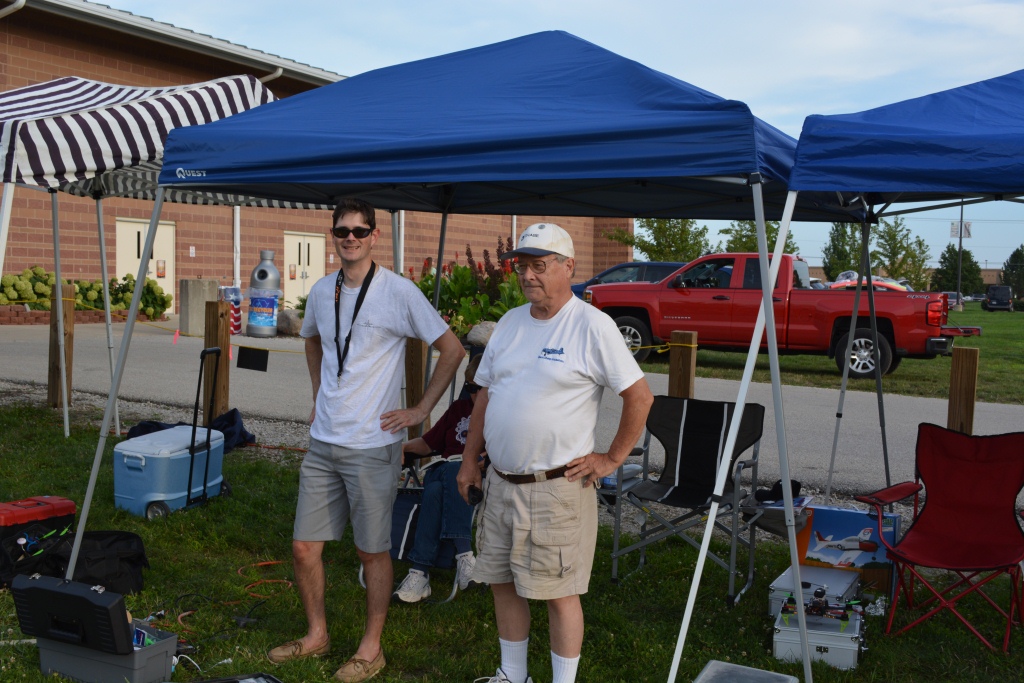 Brian Aimer and Weir Thurman.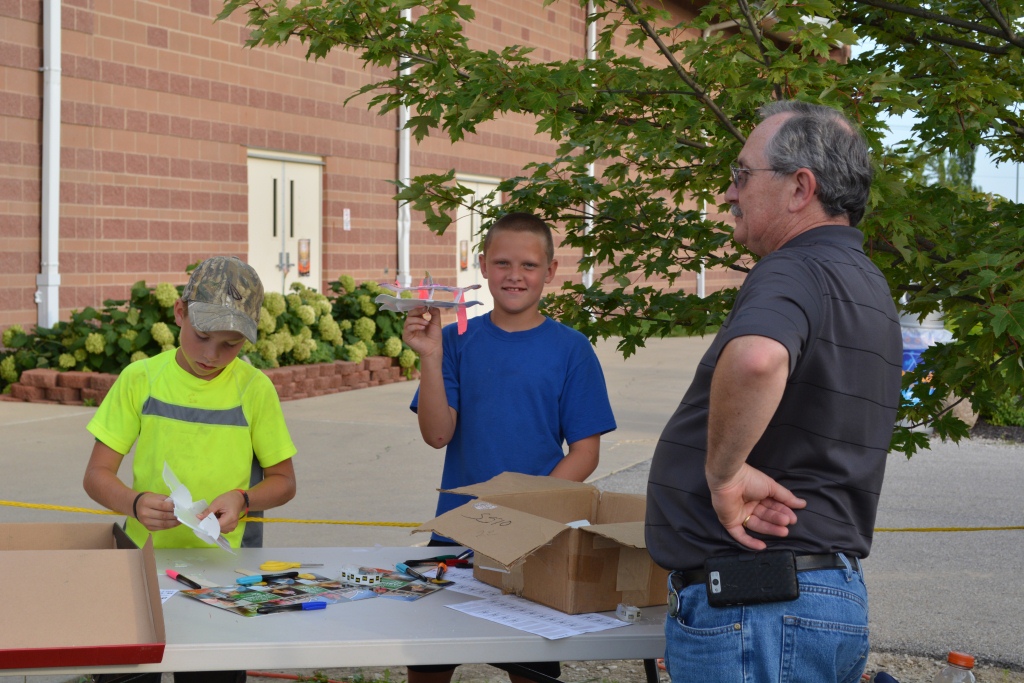 This young man spent a lot of time at the FPG-9 table creating several different versions.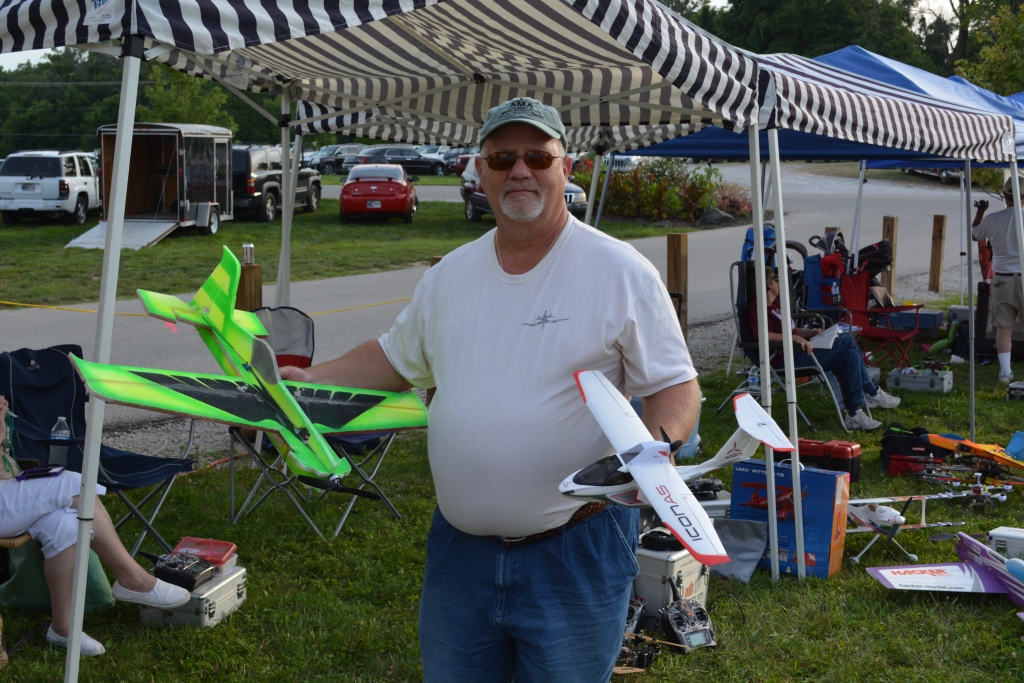 Dave Miller with his flat Raven and Icon.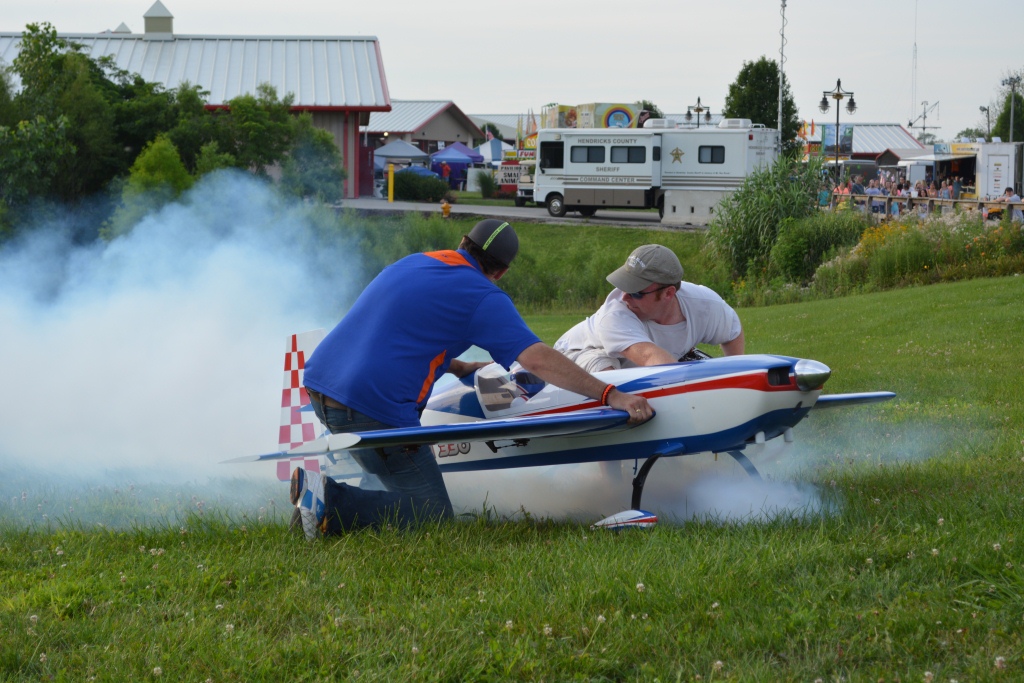 Tom Hatfield, with assisted by Ray Courtney, making smoke for the crowd with his 120cc DLE powered OMP Extra 330SC.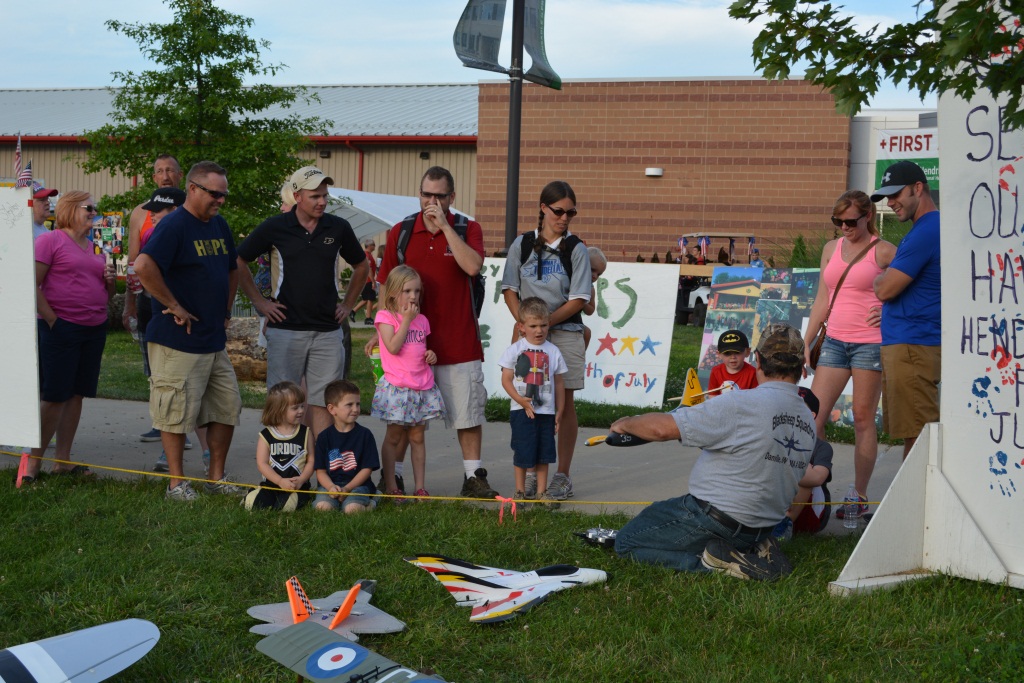 Warren Estep talking about rc to the crowd. He was relentless as a Blacksheep spokesman.
---
This video is alos courtesy of and shot by Brian Aimer.

Check out these screen shots from Brian's video above. Frame by frame he gets a kill, has a mid air and loses a canard.
---