Pilot's drawings:

Curtis Prater - E-Flight Spitfire PN

Joe Kosiba - Allison Engines history book

John Hudak - Allison Engine catalog history book

Open drawings:

Henry Devenney - Top Flight Gold P-51 Mustang kit

Tom Carlyle - micro Corsair BNF

John Louden - F-22 foamie BNF
---
Here are a few pictures taken during the day, please excuse the quality as the humidly and haziness made picture taking not near as good as a crisp blue sky day.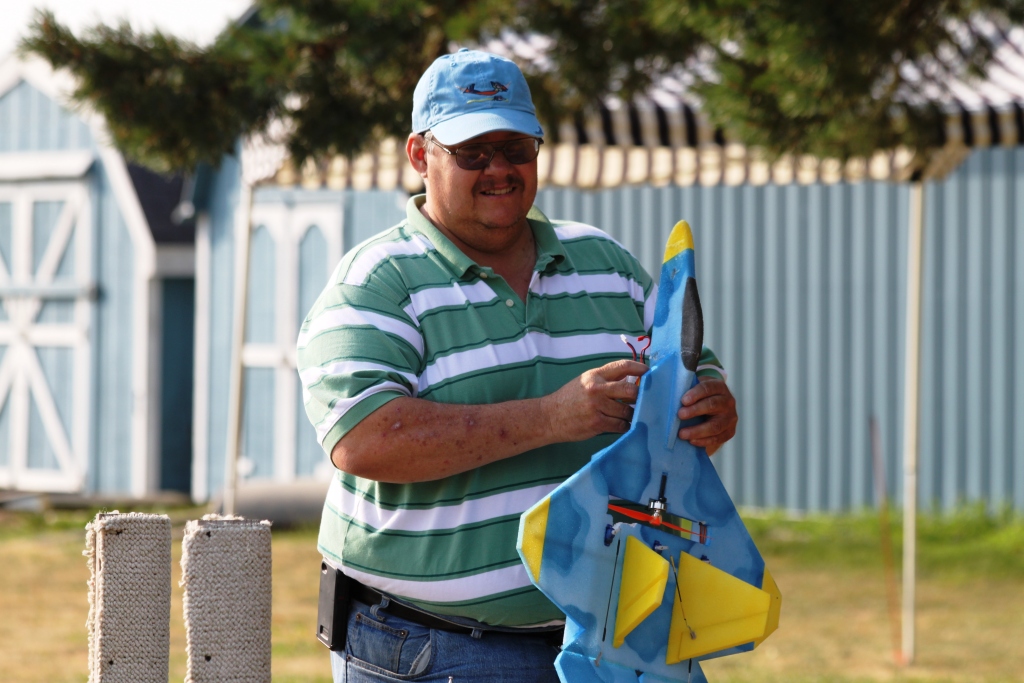 Don Schmedake with his F-22 foamie warbird.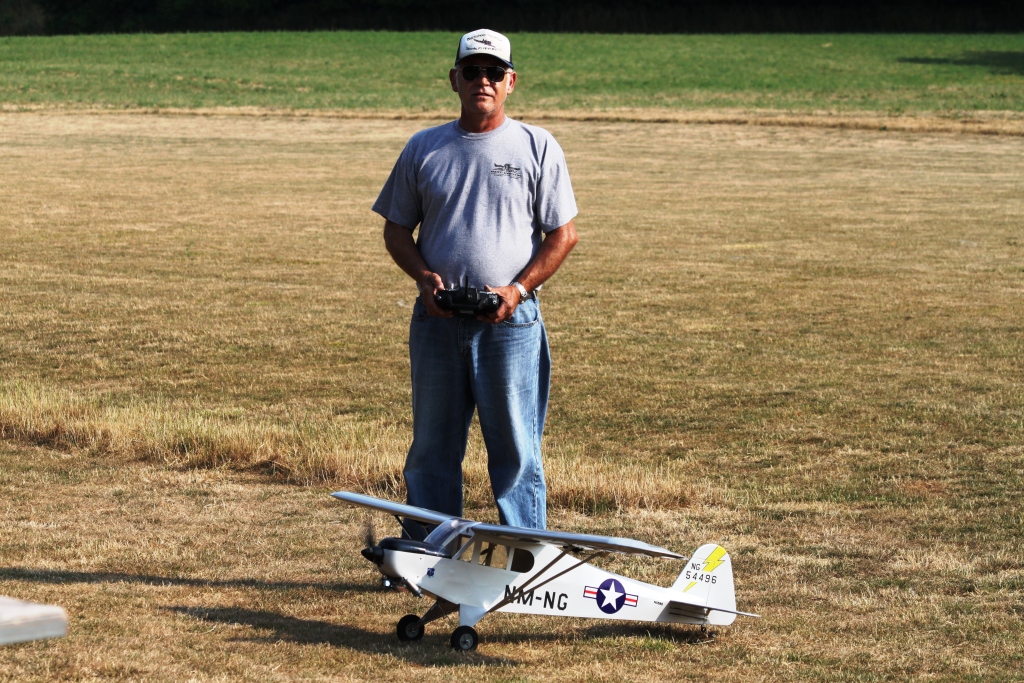 Jerry Morgan with his Maxford Hobbies L-4 Cub in New Mexico National Guard colors.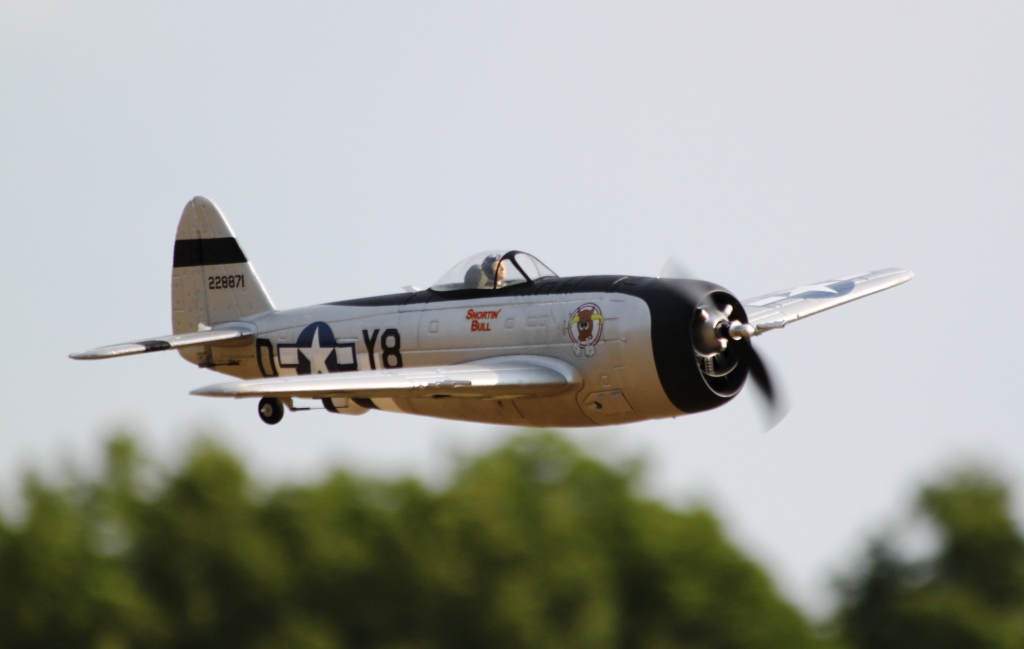 Bryan Baumer's E-Flite P-47, a very popular plane right now.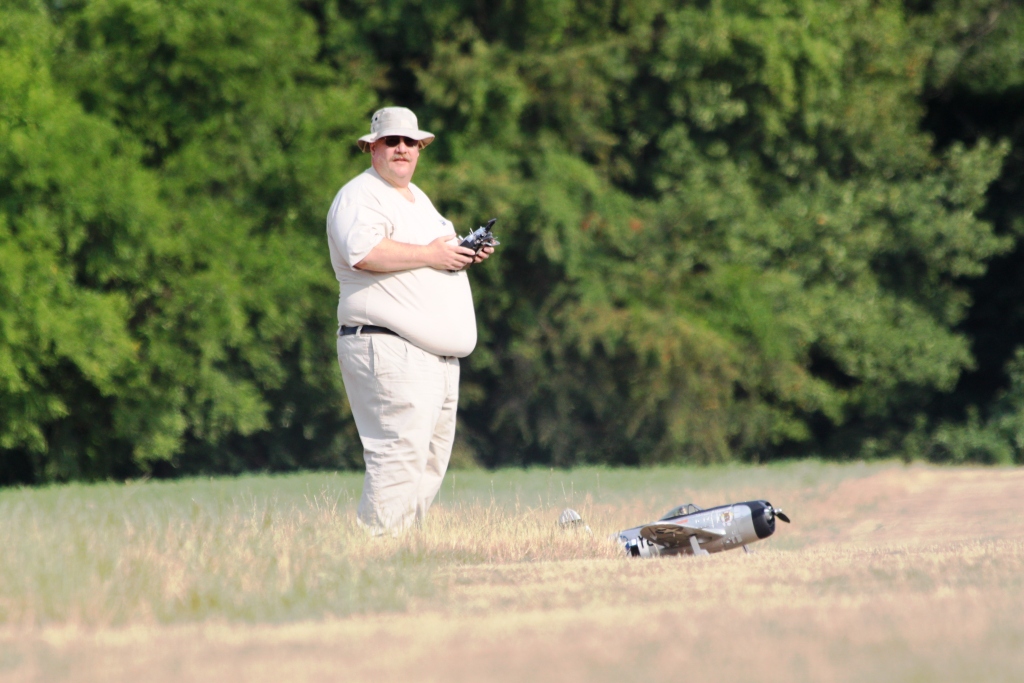 Chuck Baker from the Southside club, getting ready to taxi out his E-Flite P-47. Chuck brought a whole fleet of aircraft.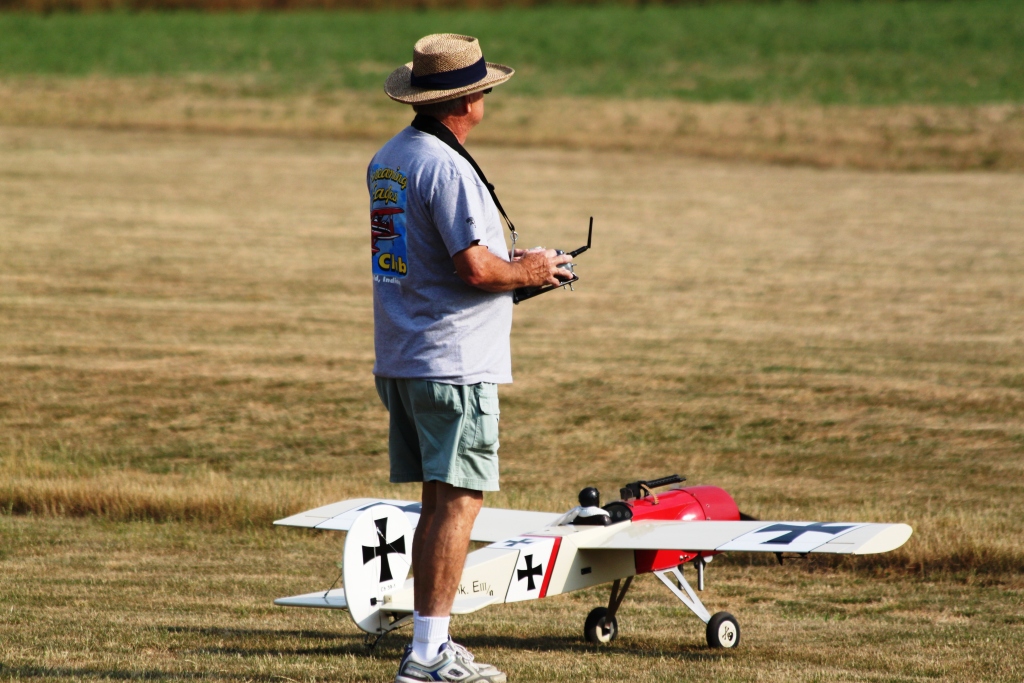 Bob Grove's with his Eindecker Stick, very warbird like and flies well.
Erik Munevar with his Nitro Planes A-1 Skyraider. Erik was surprised he was able to take off our asphalt like grass today.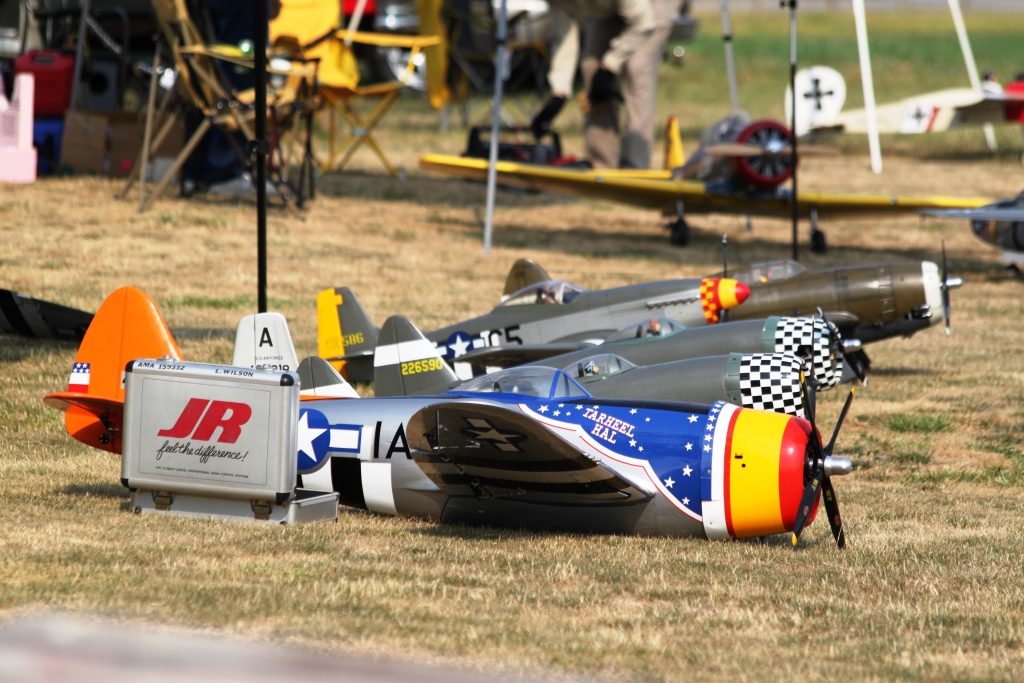 Jugs, did someone say Jug's? A bunch a different sized P-47 Thundrbolts and a Mustang.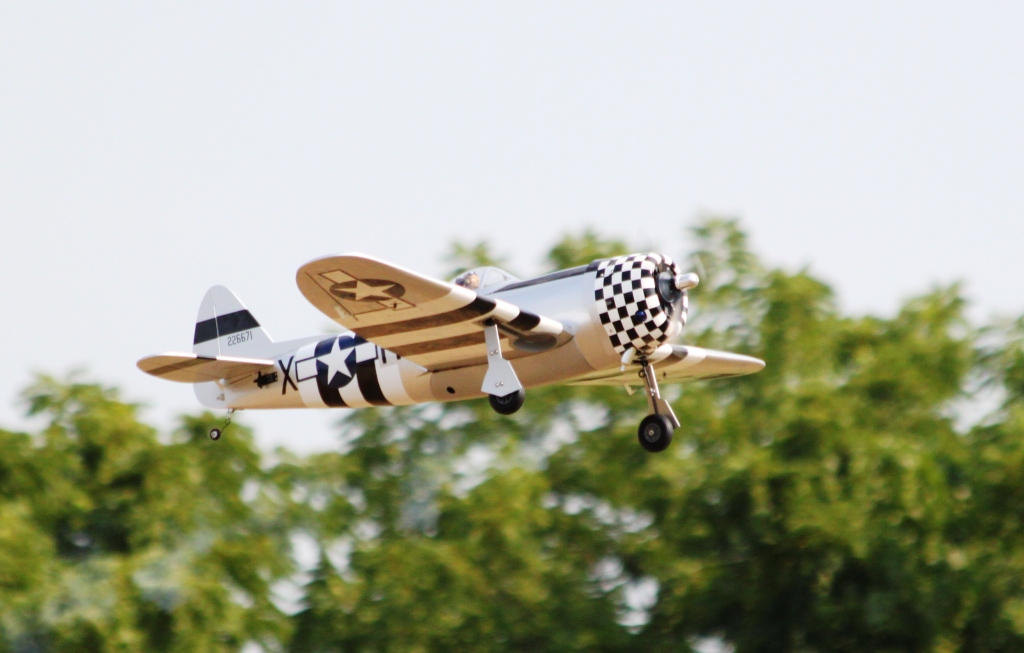 Col. Dave Miller's Hangar 9 P-47 in taking off.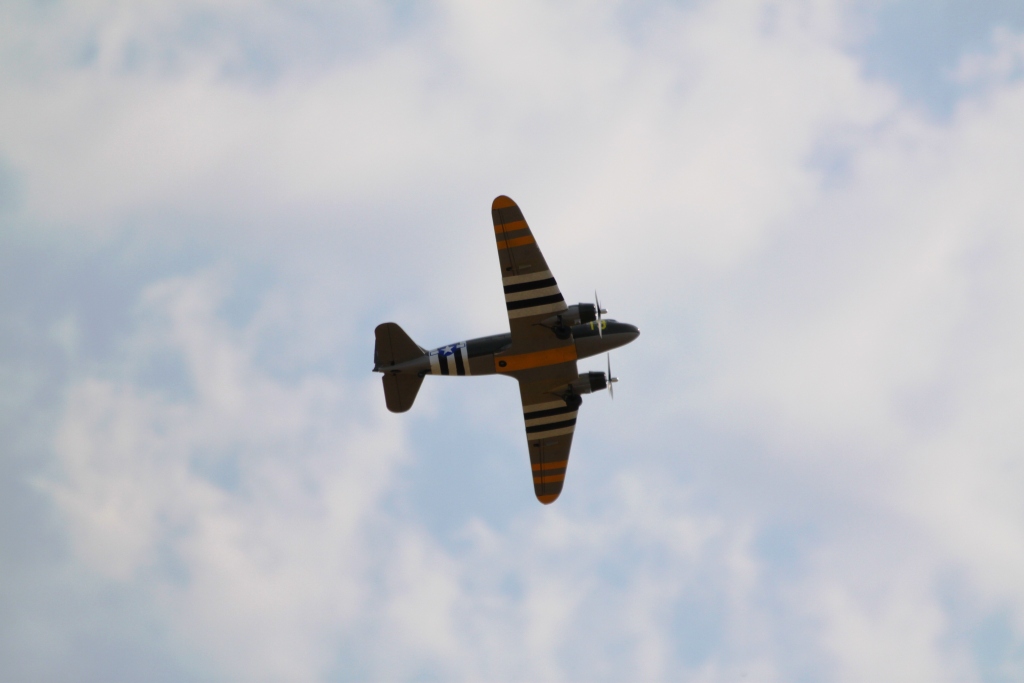 Jay Thomas's twin C47, flies well.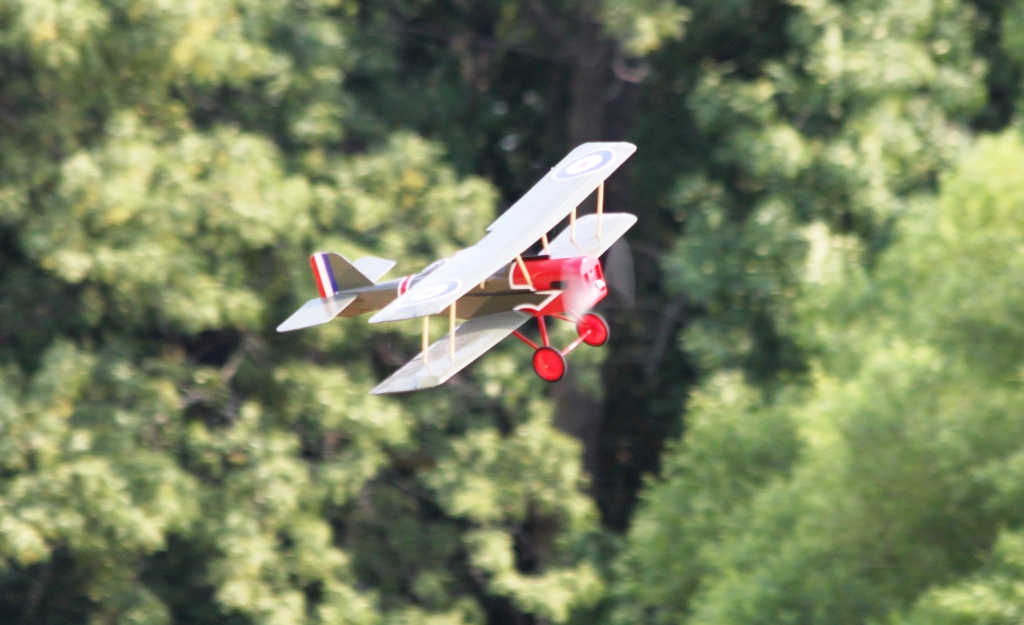 Another of Chuck Baker's fleet, an Electrify Sopwith Camel.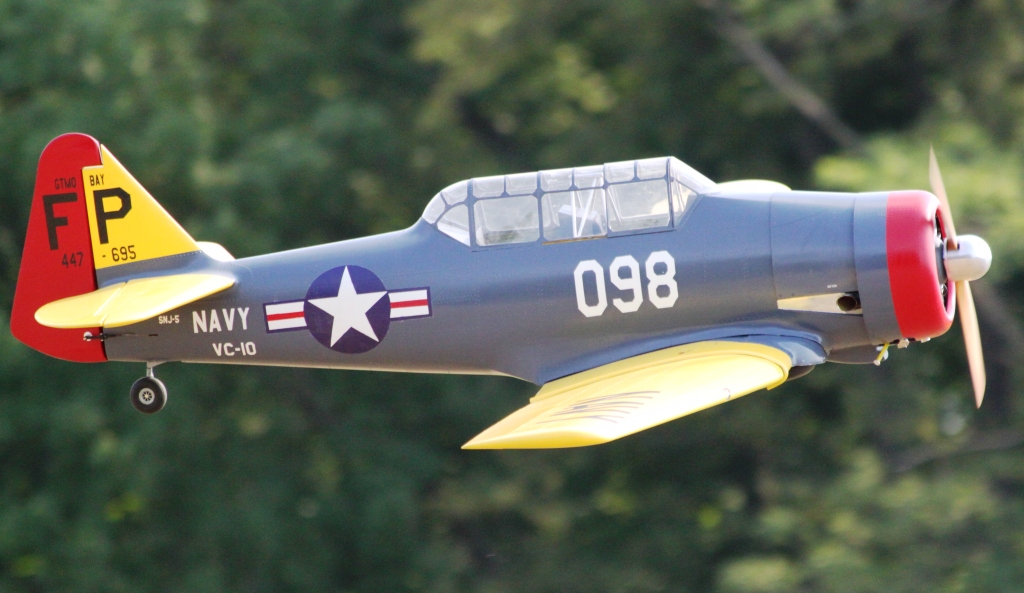 David Gulliver's SNJ, another very nice plane.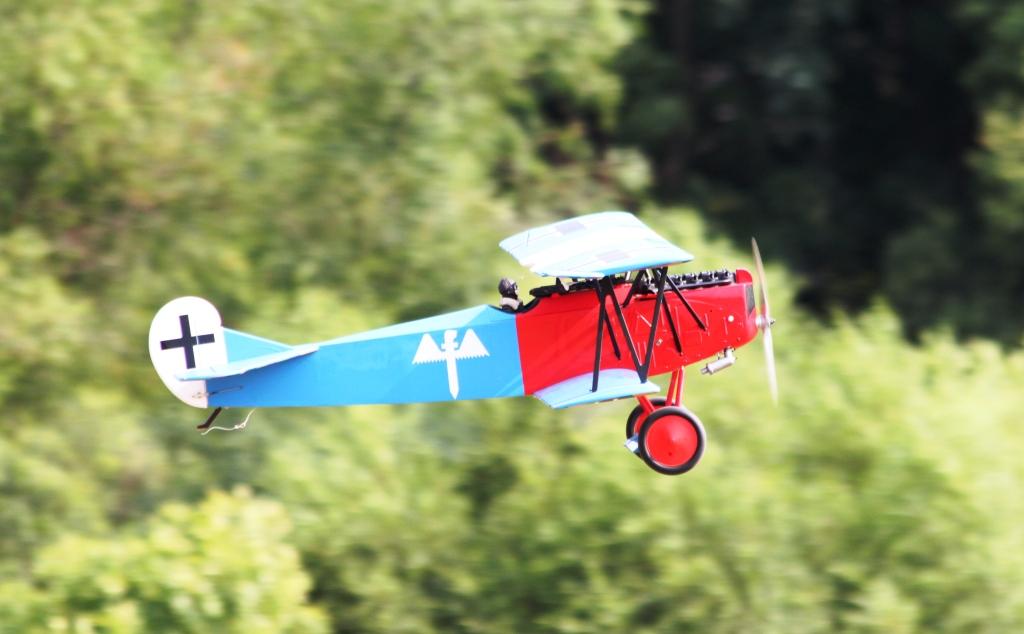 Bryan Baumer's Hangar 9 Fokker DVII.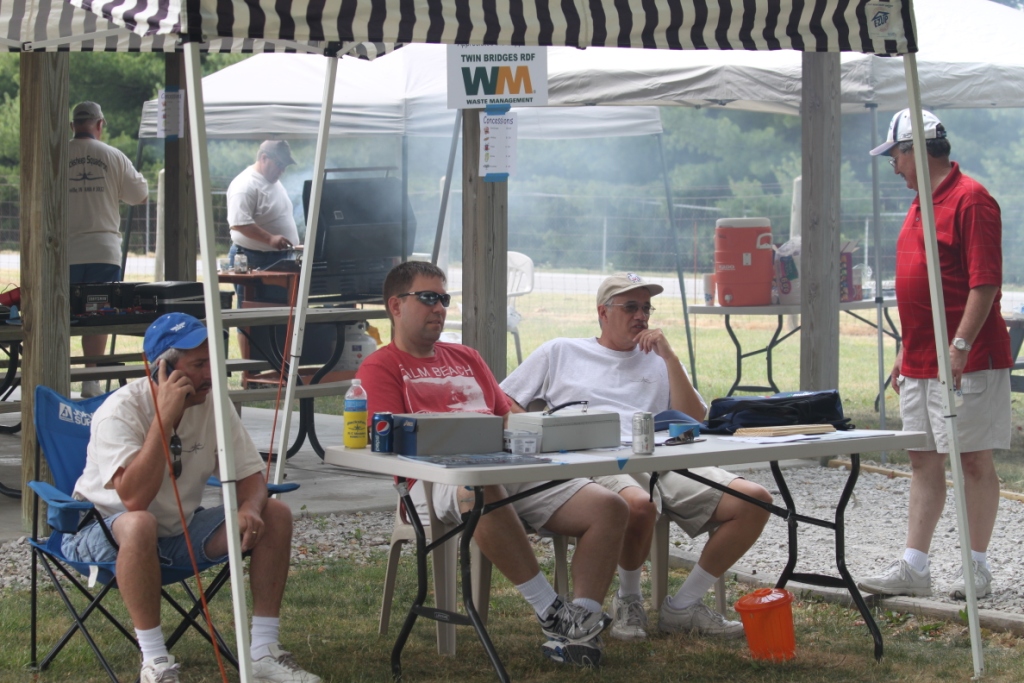 The registration guys, Wild Bill Clontz, Matt Shelton, John Louden and Tom Carlyle.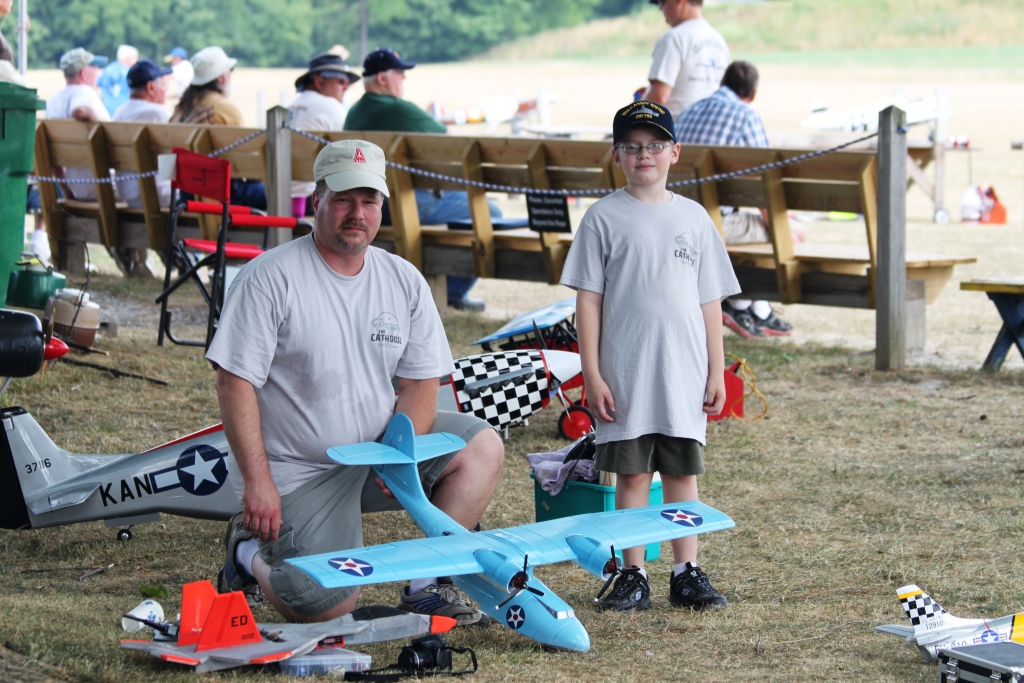 Joe and Luke Miller with his twin electric PBY. Flown off the dry grass rather easy.
John Hudak with his Top Flight 60 sized P-51 Mustang. John also brought a fleet of planes with him.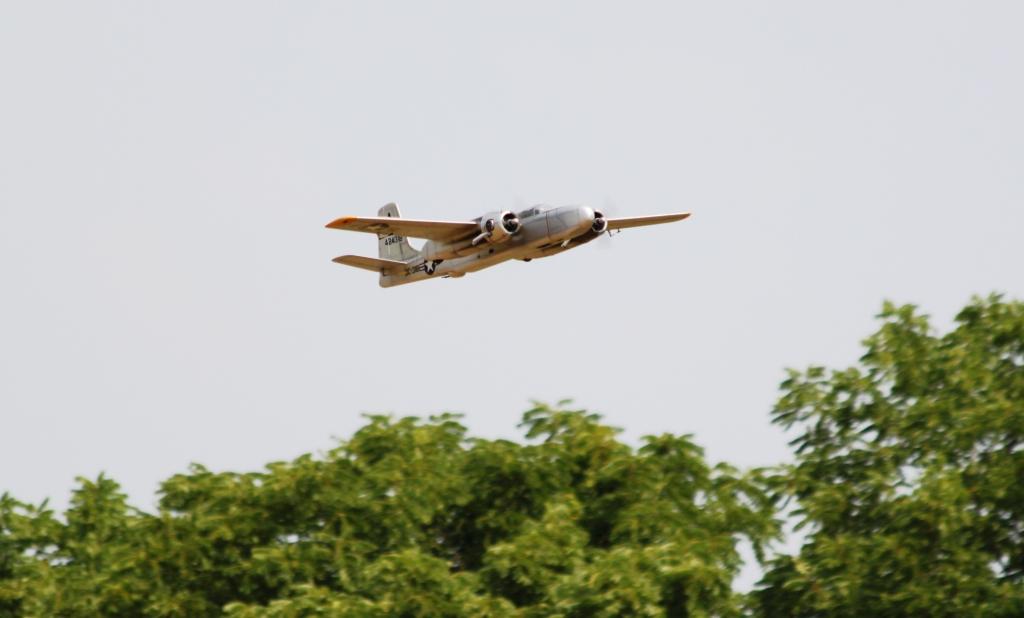 Jeramy Ballman A-26. Twins sound oh so cool.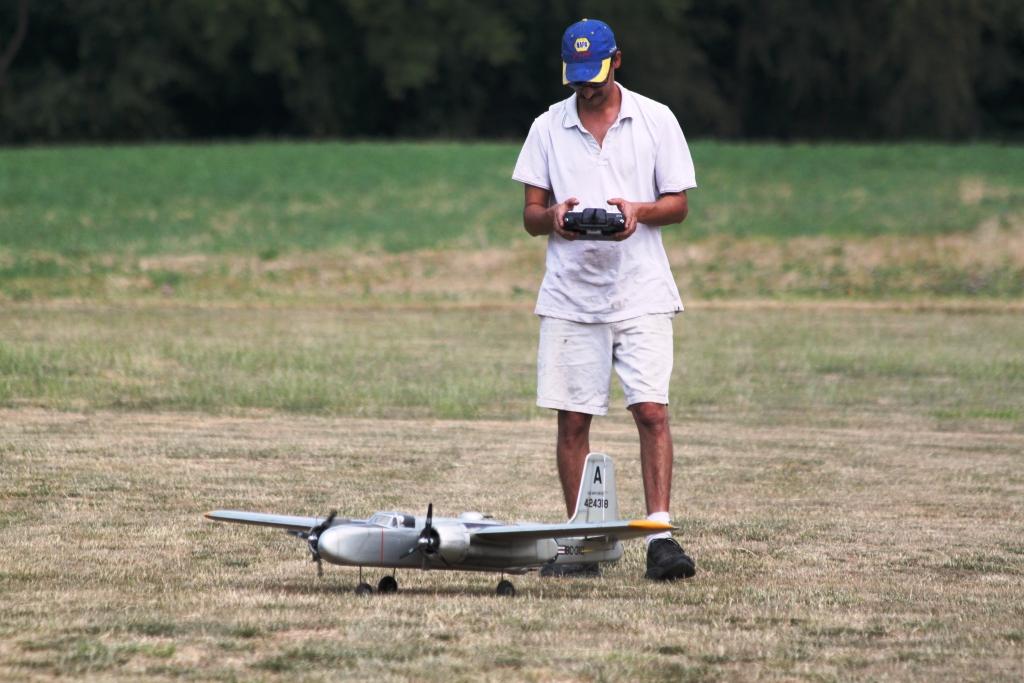 Taxiing in after a very nice flight.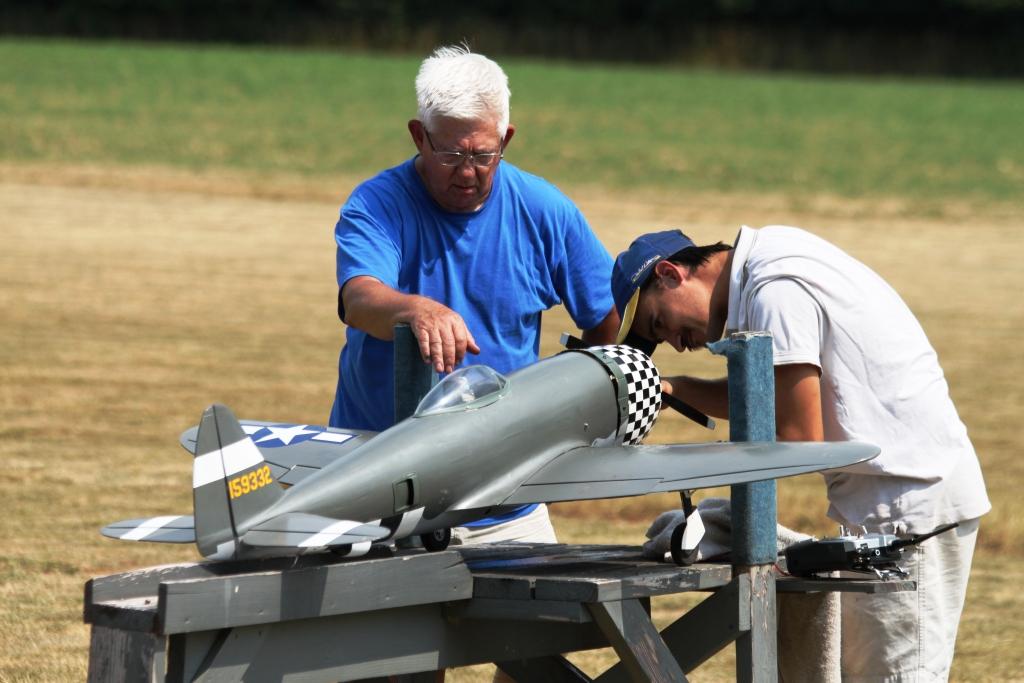 A gorgeous P-47 being readied for flight.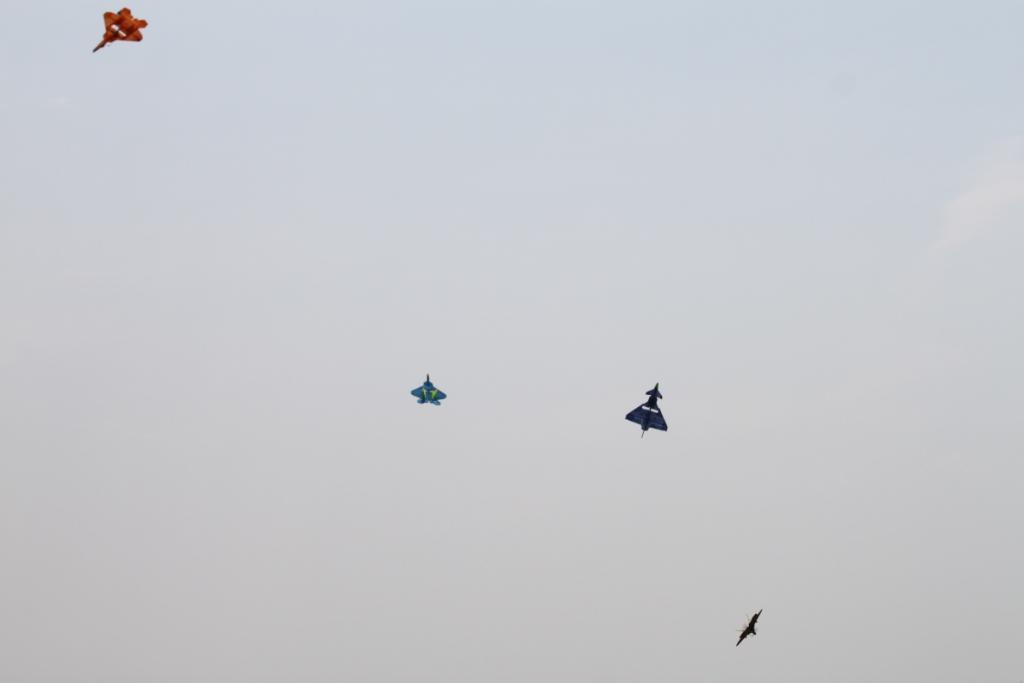 F-22 foamie and a Eurofighter, going at it at the east end, there were seven in a mass launch.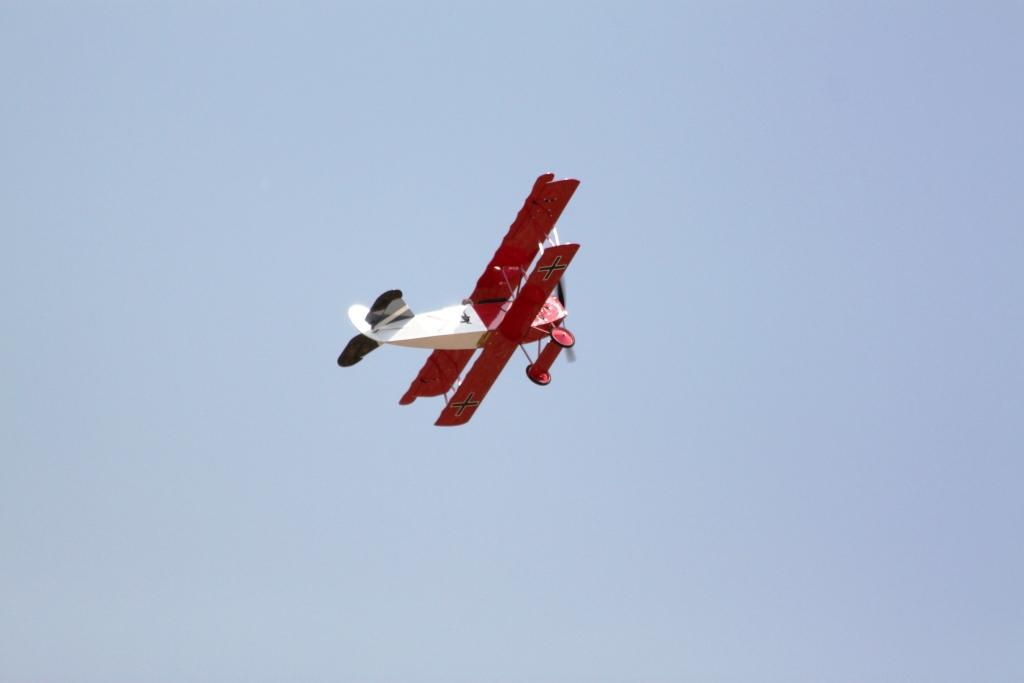 Chuck Baker's Electrifly Fokker DVII, told you he brought a bunch.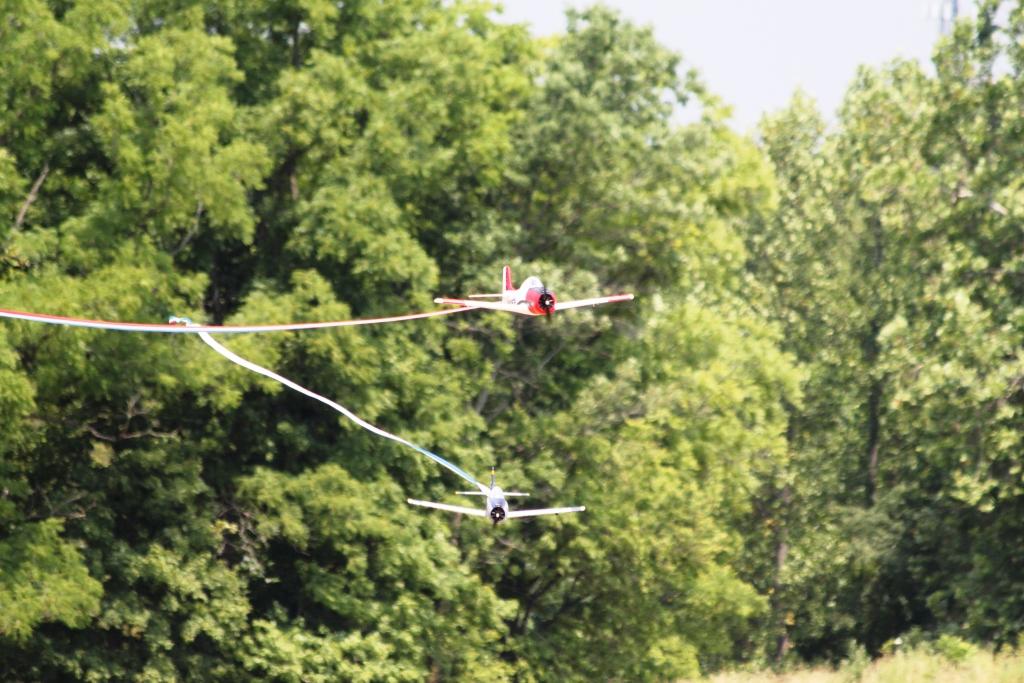 Mika Woodard and Mark Tudor palying formation with their E-Flite T-28's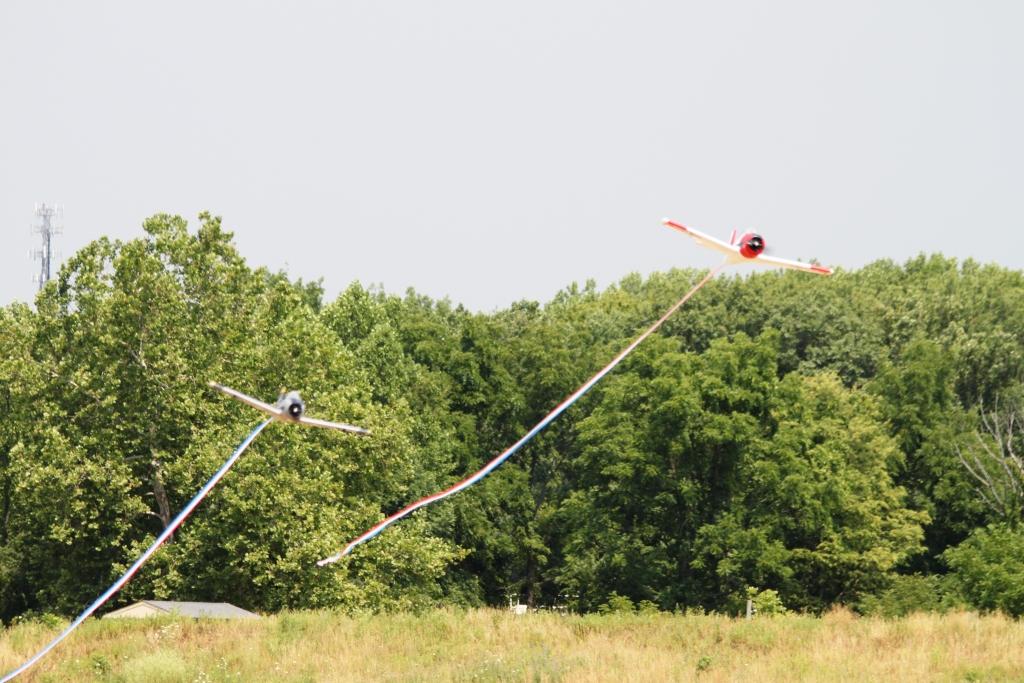 Or was it really a little combat going on! Mika's is the Navy trainer scheme and Mark's is the camo gray. There was contact by the way.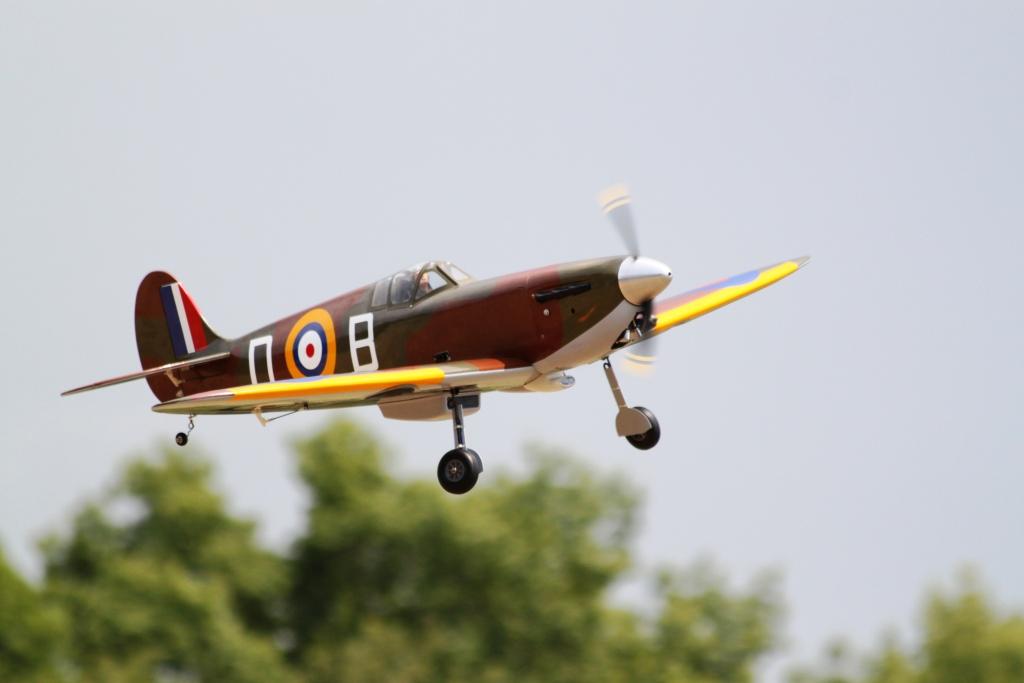 Joe Kosiba's Hangar 9 Spitfire, powered by a Saito 1.00 four stroke.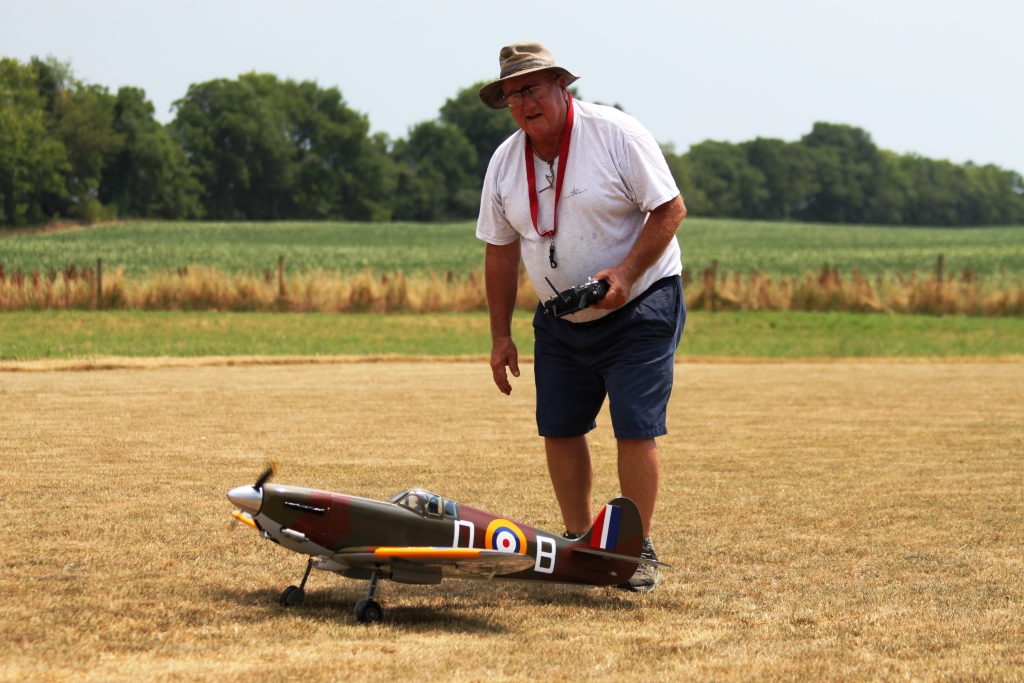 Joe after another successful flight, Spitfire looks good in the air.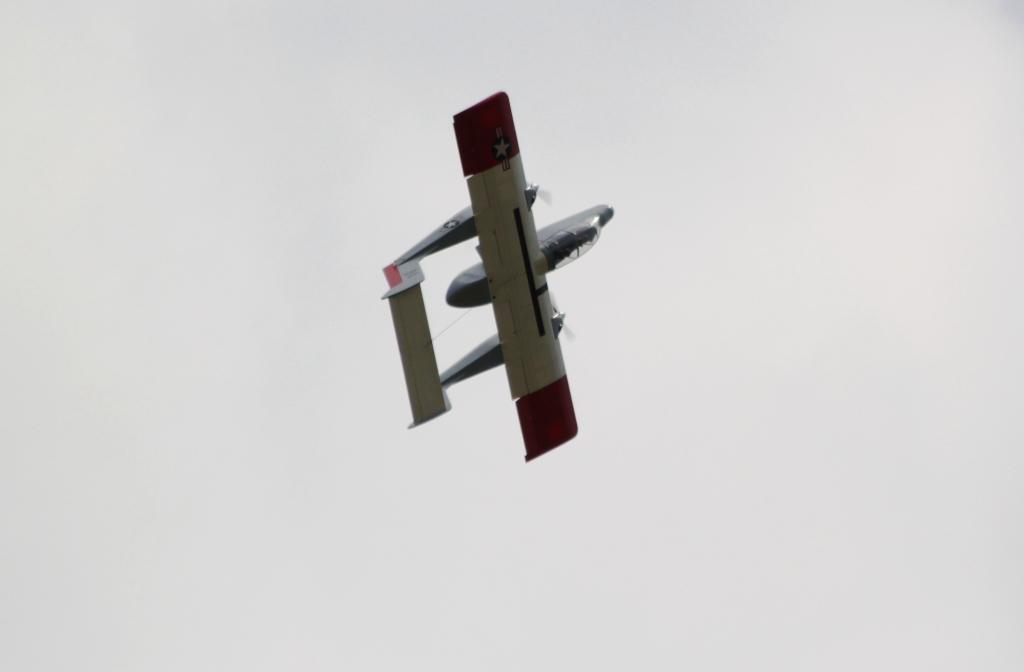 John Hudak with his Pilot's Choice OV-10 Bronco rolling.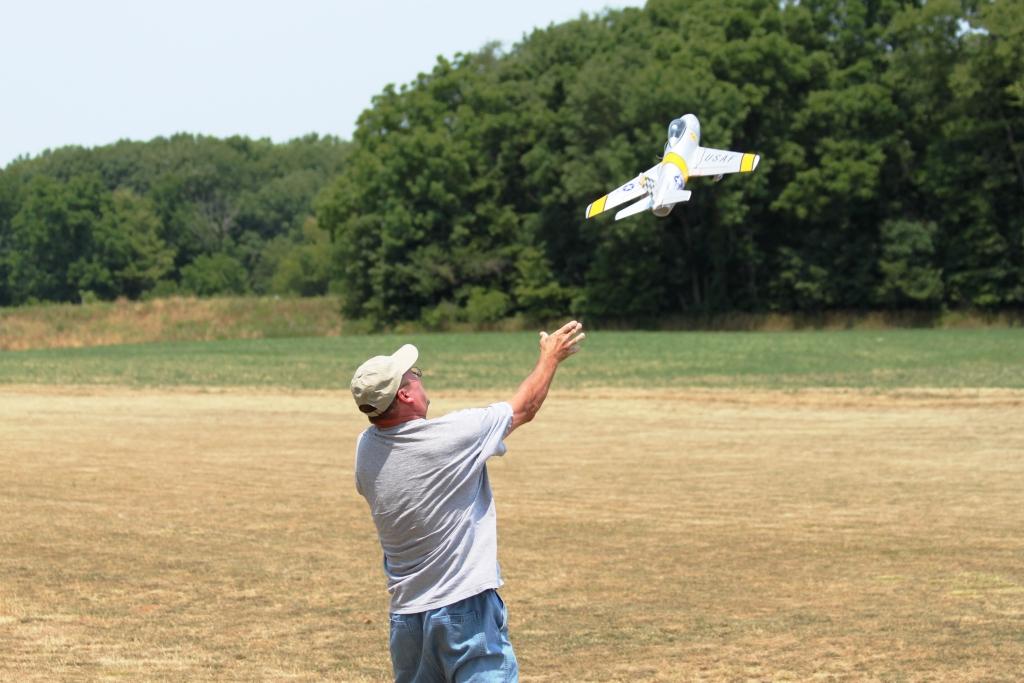 Ralph McBee launching Blake's mini F-86 Sabrejet. Quite a sight doing touch and goes on the tanks.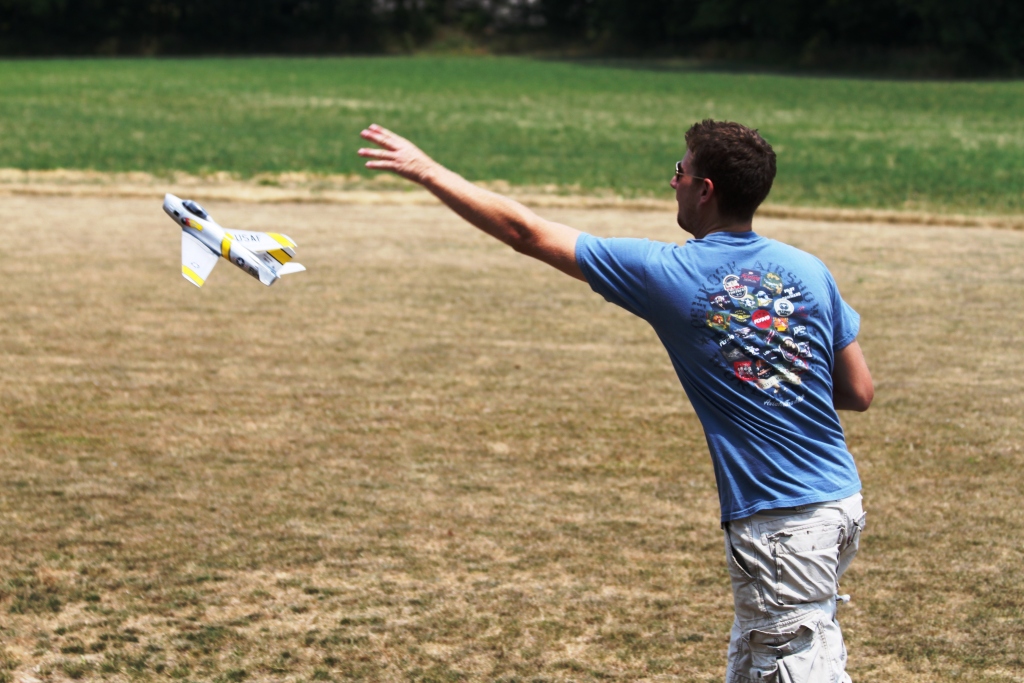 Parker Hall launching his Great Planes micro F-86, really flies well.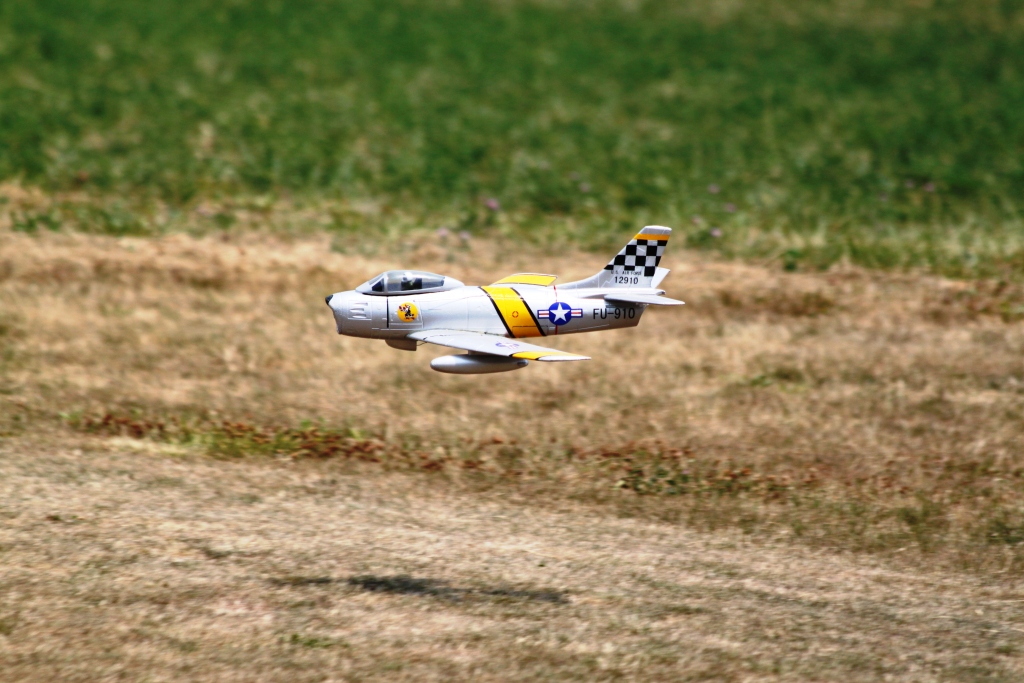 Blake's F-86 setting up for one of those low pass / touch n goes.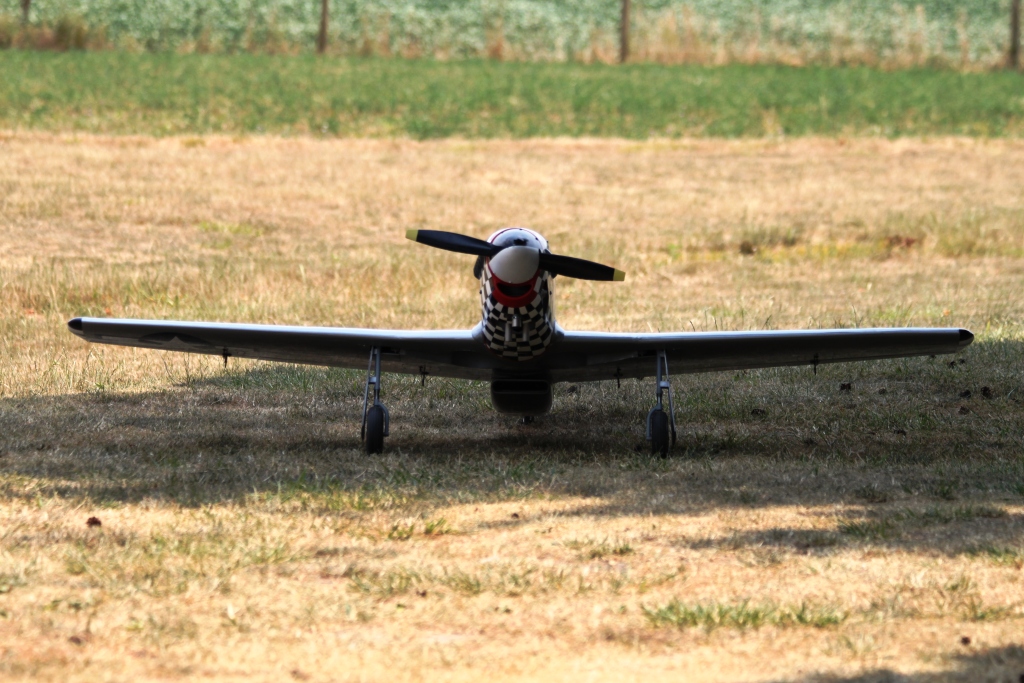 Rege Hall's Top Flight 1/5th scale P-51 Mustang in Kansas Air National Guard colors.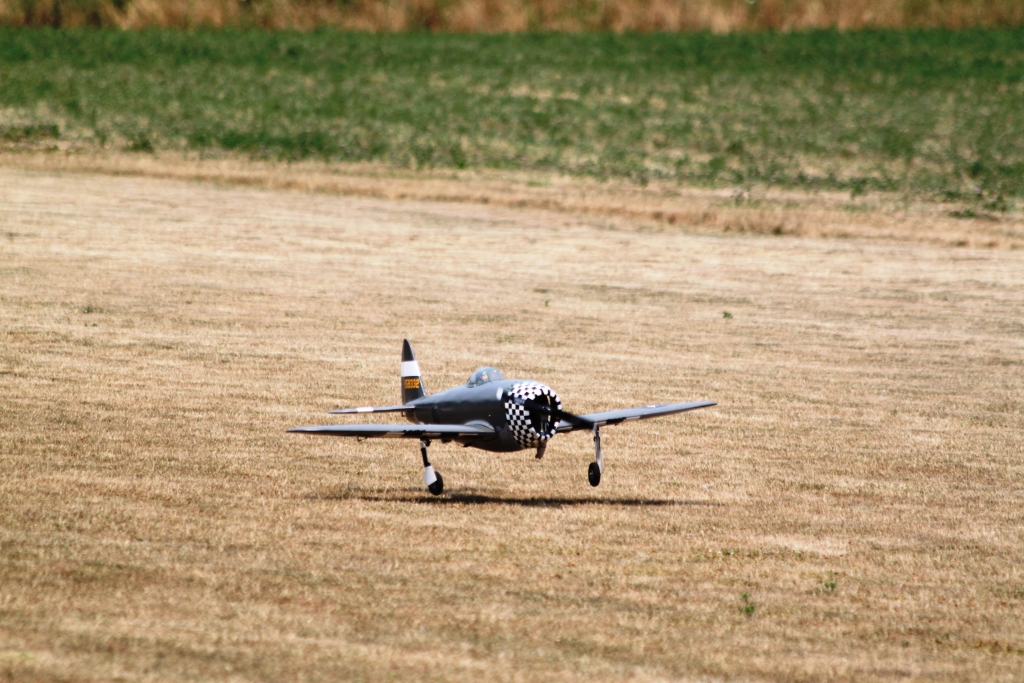 Another Hangar 9 P-47 Thunderbolt coming in for a landing. I think Larry Wilson's.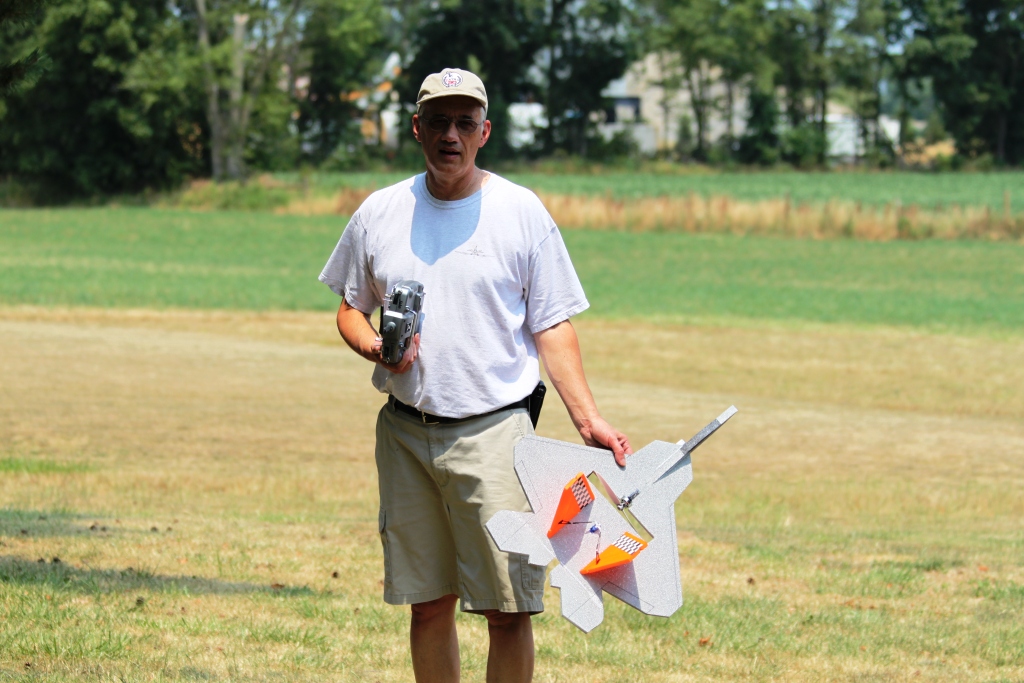 John Louden, proud winner of a Hall Aviation F-22 flat foamie.
---