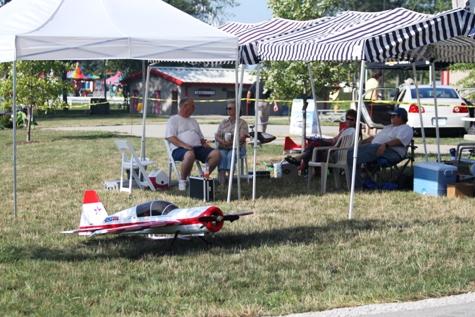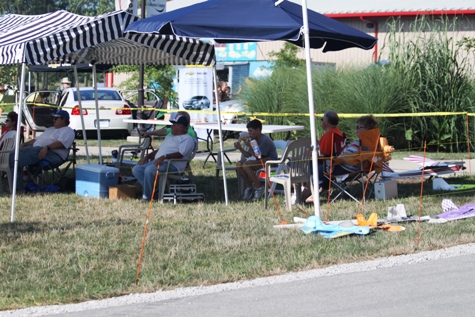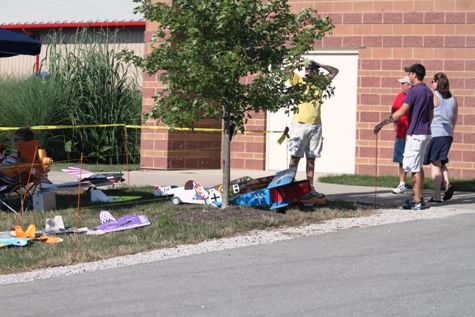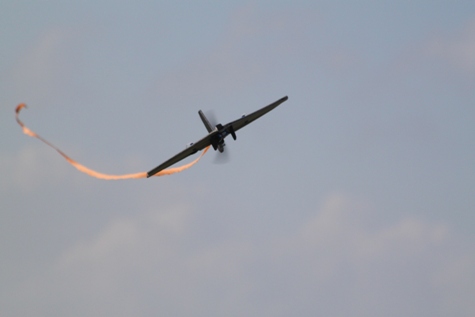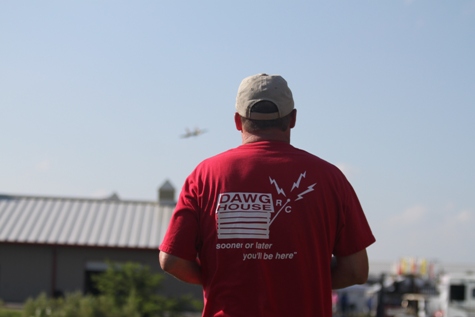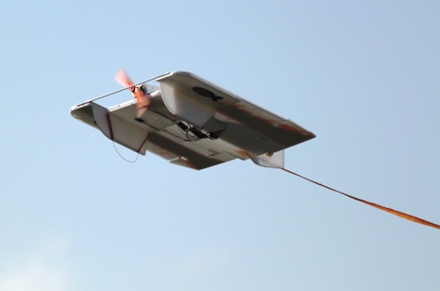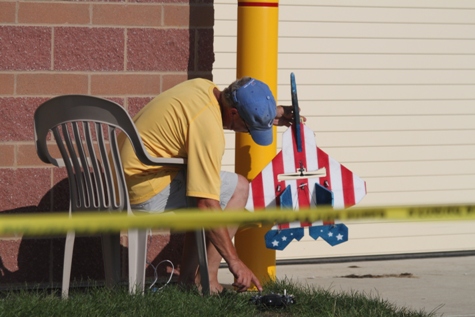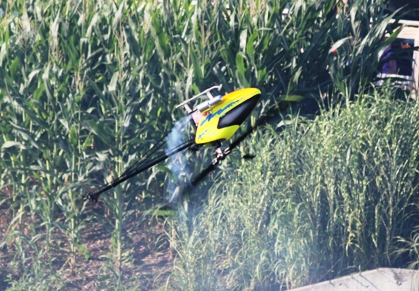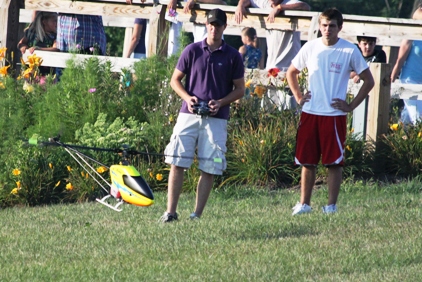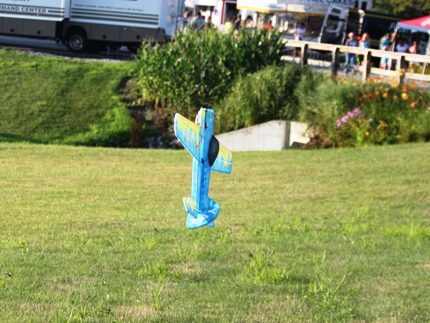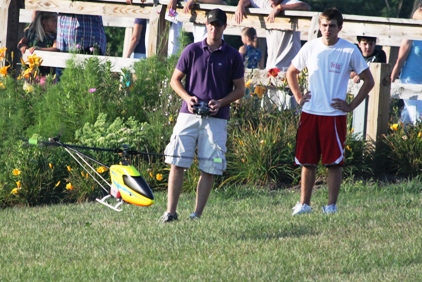 Friday at the Hendricks County Fair was in one word HOT! Hottest day of the year. Still several Blacksheep showed up to display and demo. Crowds were not as big, however, thanks to those who battled the heat and represented the club.
1. Shot of members sharing the shade.
2. Center shot of the display.
3. South shot of the display.
4. Jonathan Rifkin's depron Fire Fly, handled the winds well, even with a streamer.
5. Ralph McBee flying his F-22 Raptor.
6. Jonathan Rifkin's flat depron foamie racer.
7. Bryan Baumer and the 9 lives F-22. Amazing amount of repairs performed on site.
8. Lou Torres' Logo 600 electric heli and gas powered camera heli.
9. Parker Hall's Stratus low and entertaining.
10. Dillon McBee's flat Yak 55 getting ready for a tail touch.
11. Parker Hall's Stratus bowing after completing the end of the flight auto rotation.
---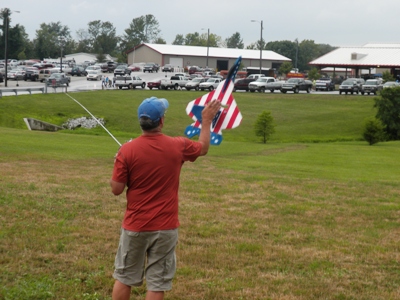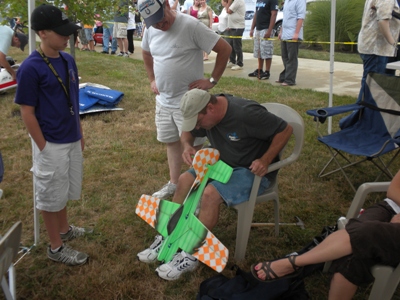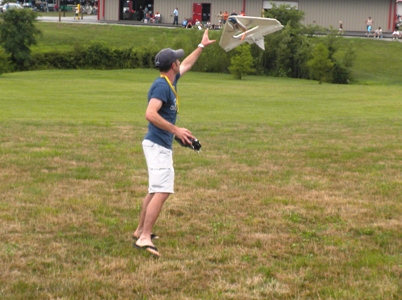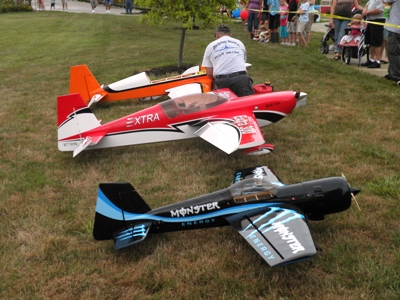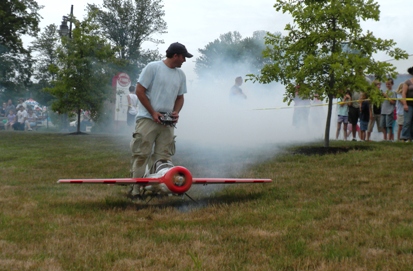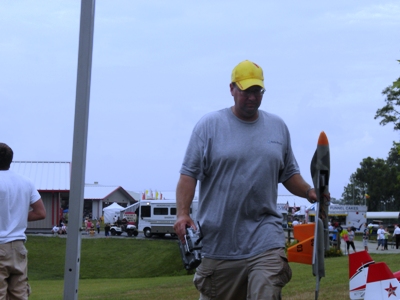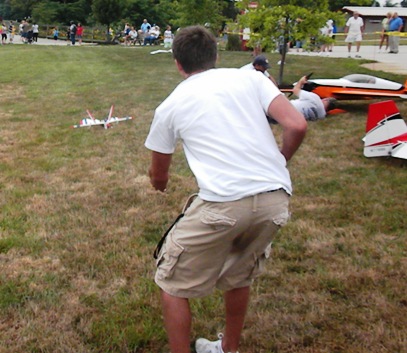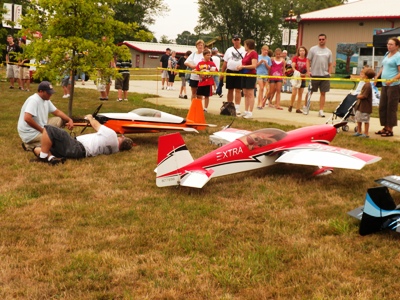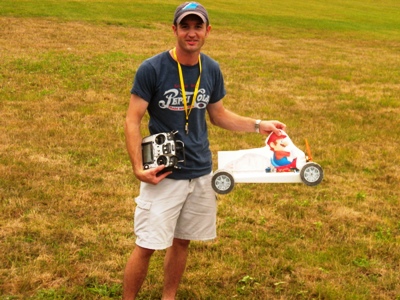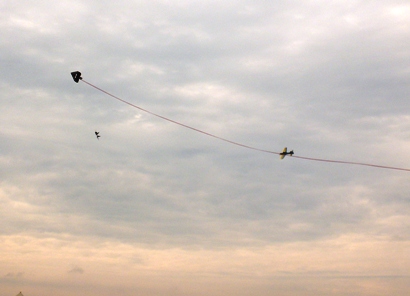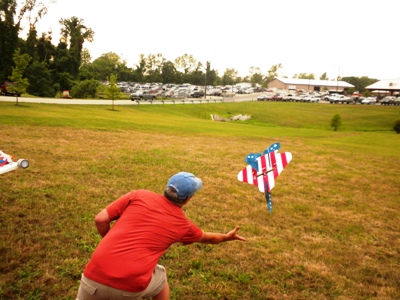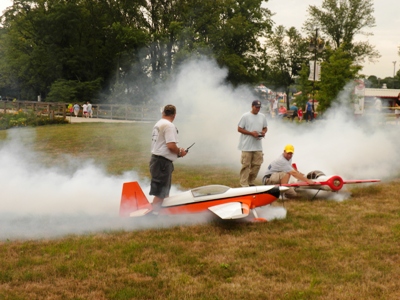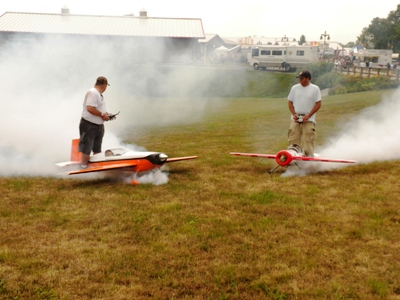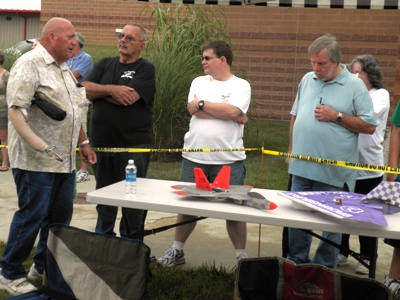 Blacksheep at the 2010 Hendricks County Fair, Sunday evening. Rain most of the day, then a break, we all made for the fair. Just as we got the pop ups up and a few planes out, out of now where, more rain. After several minutes it went away and left pleasant temps and clouds. We had 18 club members and many family members show up to display and fly. The crowd enjoyed the flying and display and we all enjoyed flying and fair food! The F-2's are great for events like this. We had tons of questions about these planes.
1. Bryan Baumer with his patriotic F-22 blasting into the 2010 fair sky.
2. Ralph McBee doing a structural repair to Ray Courtney's flat Yak 55.
3. Jonathan Rifkin recovering his depron Fire Fly after one of many flights he made throughout the evening.
4. Ray Courtney's Monster Yak SP-55M, 71" wing span, Al Hill's tow 100cc Extra's.
5. Ray Courtney smoking the crowd with his Yak 54, powered by an Area 51 51cc gas engine.
6. Rege Hall after a flight on his 90% F-22.
7. Blake McBee recovering his Thunderbird 90% F-22.
8. The crowd was even treated to rc aircraft maintenance. It's a big plane when you can lay on the ground and work ion it.
9. Jonathan Rifkin displaying his flying Mario Cart. This was a big crowd favorite.
10. Also, a big hit, Bryan Baumer with his F-22 and Dillon McBee with his flat Yak chasing Jonathan's depron Fire Fly pulling a long streamer. Dillon got it right after this photo.
11. Bryan Baumer recovering his F-22, just a little short. He did catch it during recovery on this night.
12. Al Hill with DLE 111 powered Hurley Extra 300 and Ray Courtney with his Dawg House RC 50cc Yak 54 smoking up the fair.
13. No, really, mine smokes more than yours!
14. Tom Wallace explaining the finer points of F-22 foamie building to interesed spectators.