The Blacksheep were a big hit at the 2009 Hendricks County Fair. Like last year, we entertained two nights. We displayed and flew on the opening Sunday evening and the closing Friday evening. We also had a table in the main pavilion on Tuesday as it was Twin Bridges Recycling Main Sponsor Day.
Joe Kosiba, Scott Sorenson, Don Trosper and Tony Bowling were the main stays, Thanks. We had a good variety of planes and helicopters both evenings and the weather pretty much cooperated. The flying was of course a big, big hit! Parker's extreme heli demos really drew attention. The crowd also wowed over both Blake and Dillon's heli demos. Jonathan's well lit plane was also a hit. Rege flew several different electric planes and Ray Courtney also flew electric plane demos.
We have already been asked back for next year.
---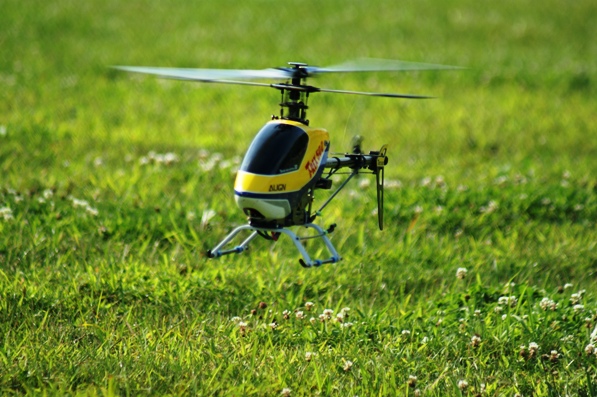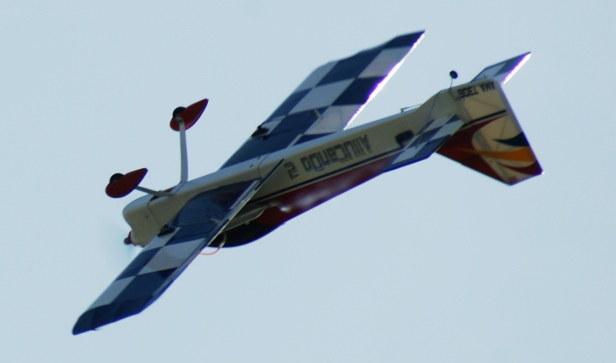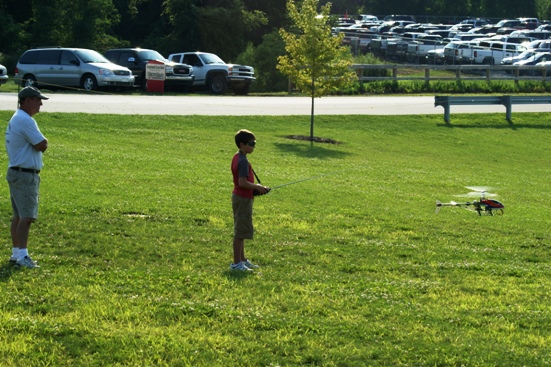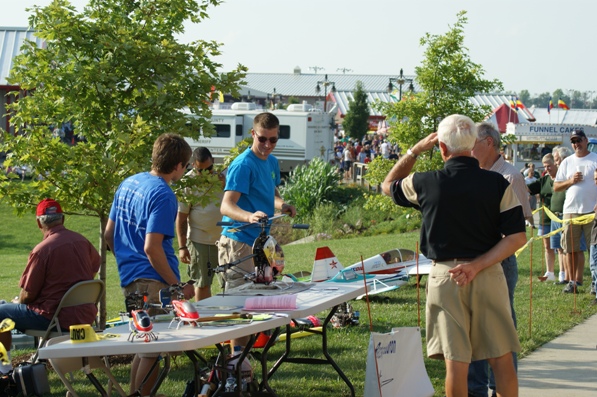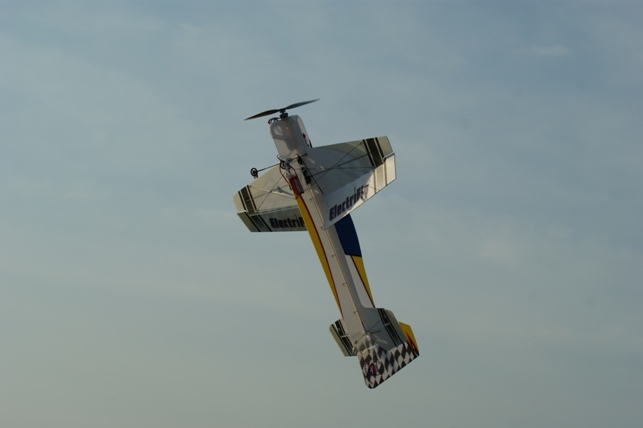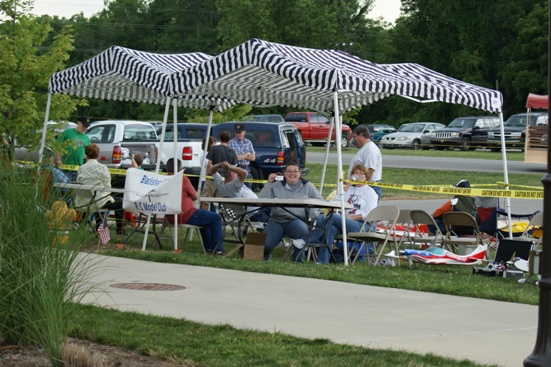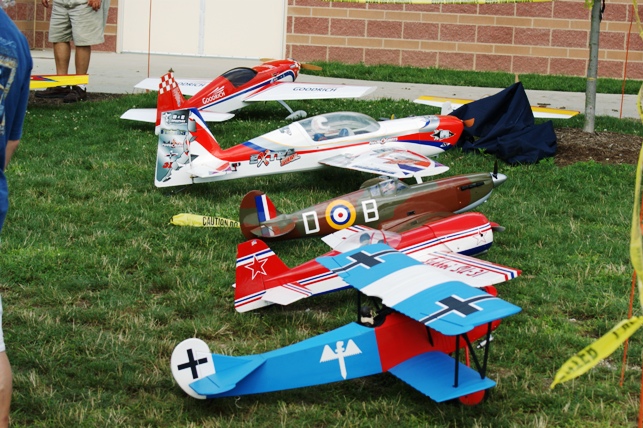 1. Blake McBee's T-Rex 500E after a thrilling flight for fair goers.
2. Rege Hall's UCanDo low, slow and inverted just before engine quit!
3. Dillon McBee brings in his T-Rex 450 as dad Ralph looks on.
4. Blake McBee and Parker Hall talking helicopters to the crowd.
5. Parker Hall's Great Planes Yak 54 indoor flyer in high alpha flight.
6. Jaymee Hall and Sally Torres holding down the fort and passing out club info to the crowds.
7. Part of the many cool planes on display.
---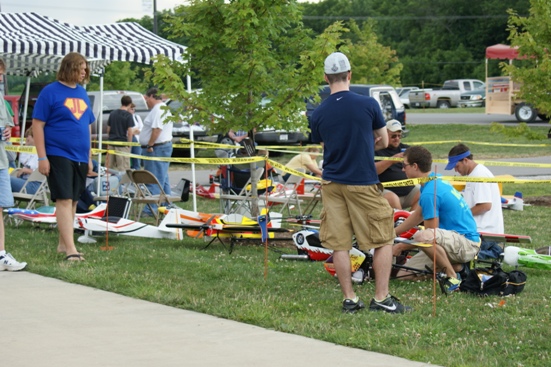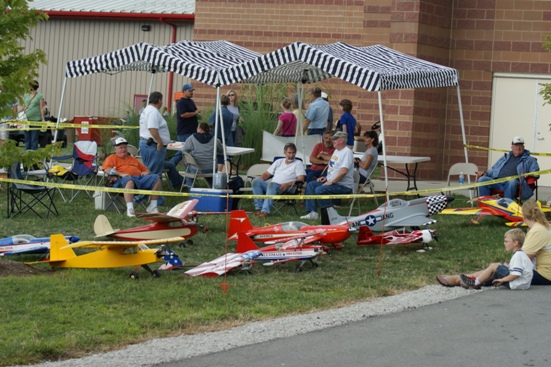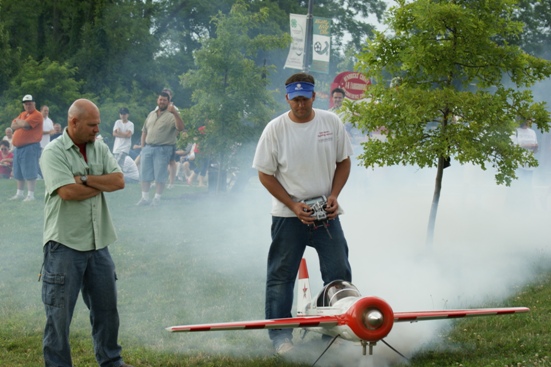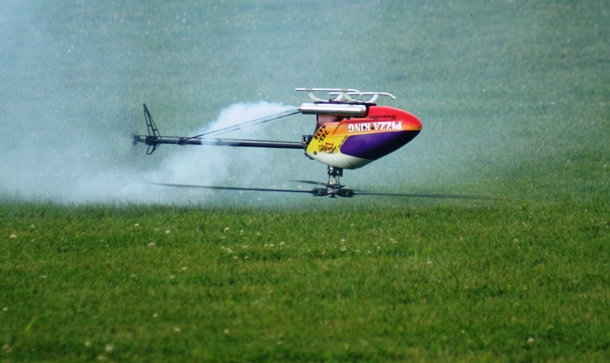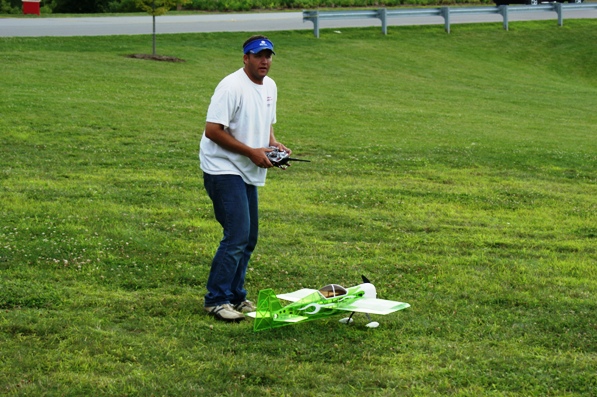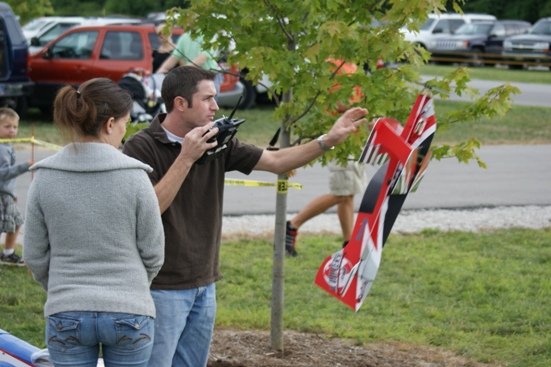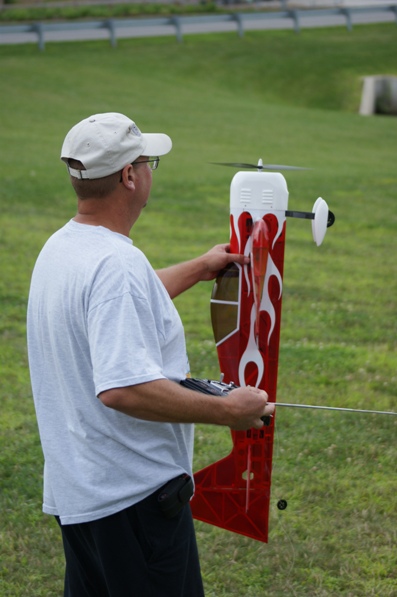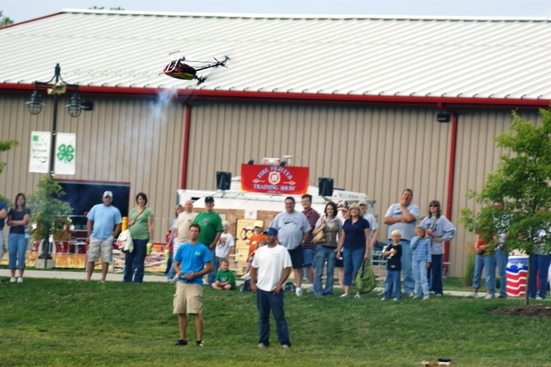 1. Group shot from the north side of our display.
2. Group shot from the south side of our display.
3. Ray Courtney smokin' for the crowd with his Yak 54.
4. Parker Hall amazing the crowd with his low inverted hovering with his Pizza King Stratus, he put the blades in the grass several times.
5. Ray Courtney taxiing out his Addiction for a crowd pleasing flight.
6. Parker lauching Ray's Addiction.
7. Jonathan Rifkin launching his RC Universe bipe as Melissa looks on.
8. Rege Hall with Addiction.
9. Parker Hall, with Ray spotting, flies a fast hurricane for the crowd.
10. Jonathan Rifken explaining rc to one of the many interested people from the crowd.
---